SKATEBOARDING AT THE OLYMPIC GAMES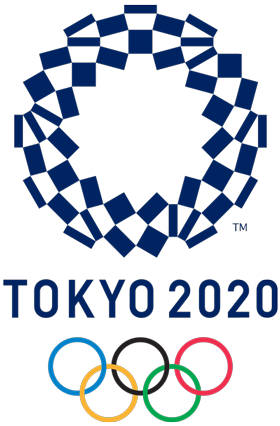 Qualification System
The qualification system will be based on World Skateboarding Rankings maintained by World Skate. Skateboarders will earn points by competing in World Skate sanctioned events during the Olympic qualifying period beginning January 1, 2019 and ending May 31, 2020.
More
Point System
Skateboarder from around the world will be able to accrue points for the World Skateboarding Ranking competing in officially sanctioned World Skate events. Points will be awarded for the different level events as shown in the table below
Download Point System
Calendar
The following is a comprehensive list of events sanctioned by World Skate to be part of the TOKYO 2020 Olympic qualification system
SEASON #1
Sreet
World Skate/SLS Pro Tour Stop 1 - London (GBR) - Pro Tour - 20/26 May 2019
Dew Tour - Long Beach (USA) - 5 Star - 10/16 June 2019
World Skate/SLS Pro Tour Stop 2 - Los Angeles (USA) - Pro Tour - 23/28 July 2019
International Skateboarding Open (ISO) - Qingfeng (CHI) - 5 Star - 3/8 September 2019
World Skate/SLS World Championships - Mexico City (MEX) - World Championships - 17/22 September 2019


Park
Dew Tour - Long Beach (USA) - 5 Star - 10/16 June 2019
International Skateboarding Open (ISO) - Nanjing (CHN) - 5 Star - 14/19 July 2019
World Skate World Championships by STU - Sao Paulo (BRA) - World Championships - 10/15 September 2019
Olympic World Skateboarding Ranking
World Skateboarding Ranking will be available and updated starting from the first event of Season #1
Updated 18th of July 2019
Judging
World Skate International has established an International Skateboard Judging Commission (ISJC) to create an official skateboarding judging criteria and system.
The committee is made up of a diverse group of National Federation and Sport Organizer skateboard judging experts.
The aim of the ISJC is to standardize skateboarding judging criteria ahead of the Tokyo 2020 Olympics based on what is universally agreed and accepted in current skateboarding competitions.
Olympic Skateparks
World Skate supports the idea of Skateparks being unique in design thus enhancing progress and creativity of Skateboarding. For this reason World Skate will not release any official Skatepark Designs for the Olympic competitions.
Instead, World Skate will disclose criteria and examples enabling Skatepark designers to create Skateparks matching the Olympic standard.