The Park Skateboarding World Championships officially got underway today with pomp, circumstance and shred.
This morning in Nanjing, under beautiful blue skies with an exciting opening ceremony welcoming skaters from 27 countries to the brand-new Olympic-certified park terrain skatepark at Fish-mouth Wetlands, the 2018 Park Skateboarding World Championships got officially underway.
World Skate President, Sabatino Aracu said "It's a great pleasure to be with you all here in the beautiful city of Nanjing for the first World Skate Park Skateboarding World Championships. This is the first step for park skateboarding on the way to Tokyo 2020 and I would like to thank the Chinese Government, National Sport Minister Mr. Lì Jianming, the Municipality of Nanjing, the Chinese Federation, and Crownboard for the great opportunity to highlight world-class skateboarding here and for the beautiful skatepark they have created for this event that will live on as beacon for skateboarding and for the city of Nanjing."
Following Mr. Aracu's speech, he introduced National Sport Minister Mr. Lì Jianming, who said, "Nanjing's passion for skateboarding and roller sports was ignited at the Nanjing 2014 Sports Lab during the Nanjing Youth Olympic Games four years ago. Today, we are here at the Fish-mouth Wetland Park again to witness the opening of the Park Skateboarding World Championships 2018. I would like to extend a warm welcome to the outstanding skaters from all over the world on behalf of the organizers of this event. I wish this event a complete success! I also wish everyone success in work and happiness in life!"
Immediately following the opening ceremony, 35 women from 18 countries warmed up and got down to business on the massive concrete course. As expected the talent level in this open qualifier was wide, but it was heartwarming to see the support some of the less experienced skaters received from their peers. The heart of skateboarding is fun and freedom of expression, watching the spark of skateboarding burn bright in the competitors eyes and leap into the minds of the spectators here in Nanjing speaks volumes on power skateboarding has to unite the world.
The results from today's qualifying round:
1. Bryce Wettstein United States
2. Minna Moniz Stess United States
3. Shanae Collins Australia
4. Misugu Okamoto Japan
5. Isadora Rodrigues Pacheco Brazil
6. Emily Amábile Antunes Brazil
7. Shani Bru France
8. Dora Varella Brazil
9. Kihana Ogawa Japan
10. Hunter Long United States
11. Taniah Meyers Australia
12. Maité Steenhoudt Belgium
13. Xin Zhang China
14. Grace Cochrane Australia
15. Christana Nicole Means Philippines
16. Amar Hadid Australia
17. Camila Da Silva Borges Brazil
18. Mami Tezuka Japan
19. Daniela Terol Spain
20. Valeria Bertaccini Italy
21. Jiayi Lou China
22. Julia Benedetti Spain
23. Leticia Goncalves Brazil
24. Jessica Jansson Sweden
25. Laura Silva Canada
26. Lucrezia Zarattini Italy
27. Duo Zhang China
28. Liliya Sukhankova Russia
29. Yujuan Li China
30. Yue Guo China
31. Safa Merve Nalcaci Turkey
32. Huizhongyu Chen China
33. Valentina Salazar Ospina Colombia
34. Asha Gond India
35. Shu-Hsien Wu Chinese Taipei
Check here the Qualifying results in pdf format
The top 23 from women from today's qualifying round will meet the finalists from the Vans Park Series Finals stop last week in Suzhou, China in the semi-finals of the World Championships tomorrow. The full event will be live webcast at worldskate.tv.
The updated heats groups and complete competition schedule are available online here: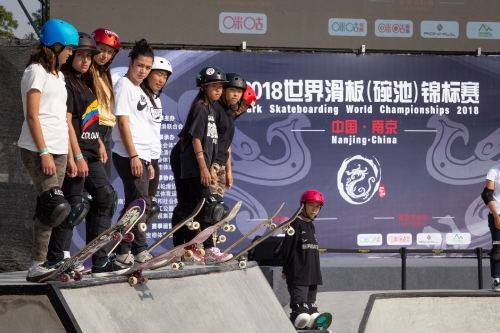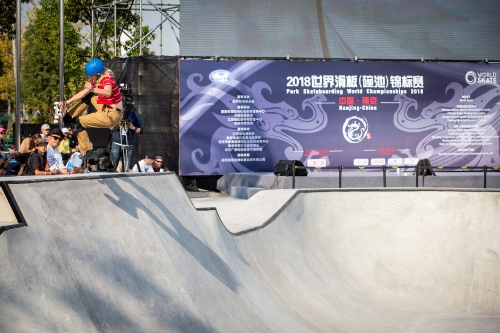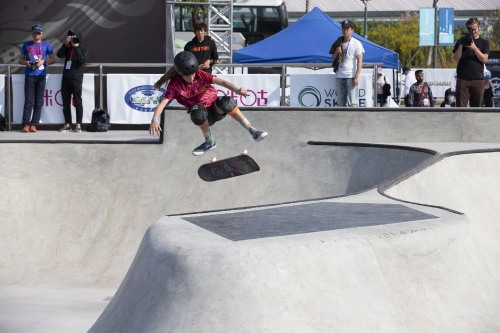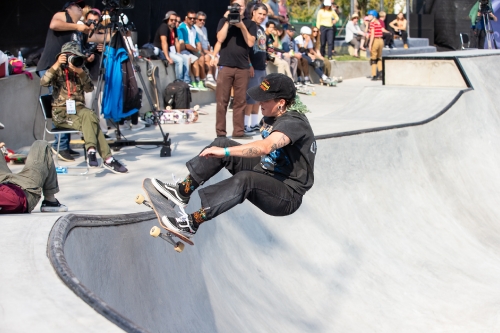 GLOBAL WEBCAST SCHEDULE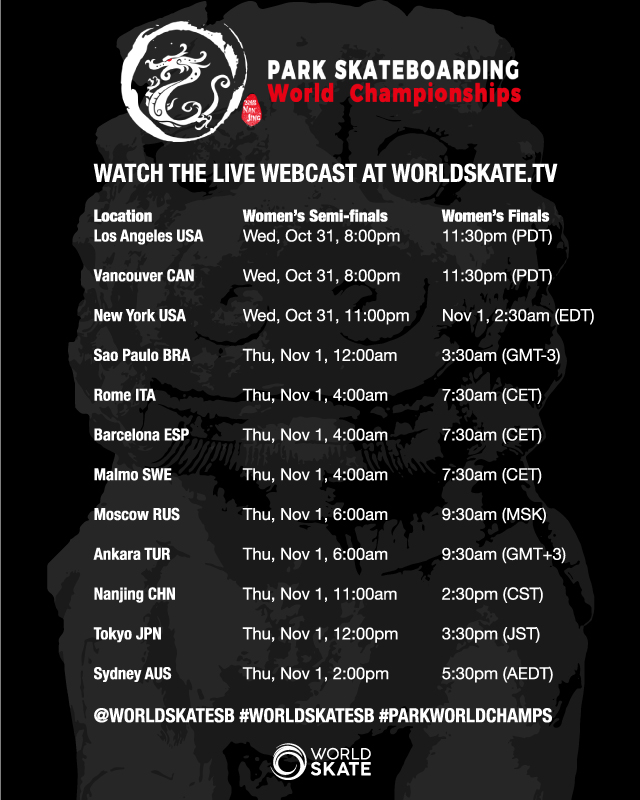 Follow World Skate on social media for the latest information on the 2018 Park Skateboarding World Championships.
@worldskatesb on Instagram, Facebook, Twitter
Photo Credits: Bryce Kanights