Amongst the many responsibilities of World Skateboarding as Tokyo 2020 approaches, one of the most important is standardizing the process and criteria of how skateboarding contests are judged.
Quality and consistent judging are the basis of fair competition and ensure that skaters around the world know what's expected of them as they begin the qualification process for the Olympic Games. Poor judging, on the other hand, does the opposite—and worse—as it can actually cripple the progression of a sport.
Amidst four days of deliberation, 17 skateboarders from 11 different countries, with over 500 years of combined skateboarding experience, worked diligently to translate the inherent recognition of what makes good skateboarding from something "you know when you see it," to something that can be written down and explained to skateboarders all over the world. Again and again, the value and appreciation of progression, creativity, and originality rose to the forefront as we labored to ensure that the criteria we produced supported the continual positive growth of skateboarding on all levels.
At the premiere of "Tony Alva's Loveletters" documentary, Tony summed up our thinking when he shared his philosophy and approach to skateboarding as "progression over perfection."
Three simple words that perfectly describe what makes for great skateboarding, spoken with zen-like simplicity, by someone who has spent more time on a skateboard than almost anyone on the planet.
Here's a more in-depth explanation:
ISJC MISSION STATEMENT
The International Skateboarding Judging Commission (ISJC) Skateboarding Judging Criteria was created to foster the continual progression of skateboarding while highlighting the importance of creativity and originality of skateboarding in competition.
JUDGING PHILOSOPHY
Skateboarding judging doesn't exist to standardize or define what is considered good skateboarding, it is strictly a tool to rank the performance of skateboarders against each other in a given competition.
Scoring is based on judging the current performance or moment in time.
Judging is based on a skater's performance against the current field, not against their past performances or ability.
OVERALL IMPRESSION
The judging panel will use the below criteria to formulate a single score based on the overall impression of a skater's performance within the parameters of the competition.
JUDGING CRITERIA (in order of priority)
Difficulty

Trick Performed
Obstacle Selection

Execution

Quality of Execution
Style

Fluidity / Power / Aggression / Aesthetics
Speed
Height / Distance
Quality of Landing

Use of Course

Variety of Tricks

A higher number of tricks will not necessarily result in a higher score as the value of difficulty and execution are more important in formulating an overall impression score.

Variety of Obstacles
Flow (for runs only)
Consistency (for runs only)

While consistency and runs without any bails are a key factor in any high-scoring skateboarding performance, consistency alone will not be enough to win a competition, as the value of difficulty, execution, and use of course are more important in formulating an overall impression score.
We're happy with the results of this collaborative effort, if you have any questions, email us at: This email address is being protected from spambots. You need JavaScript enabled to view it.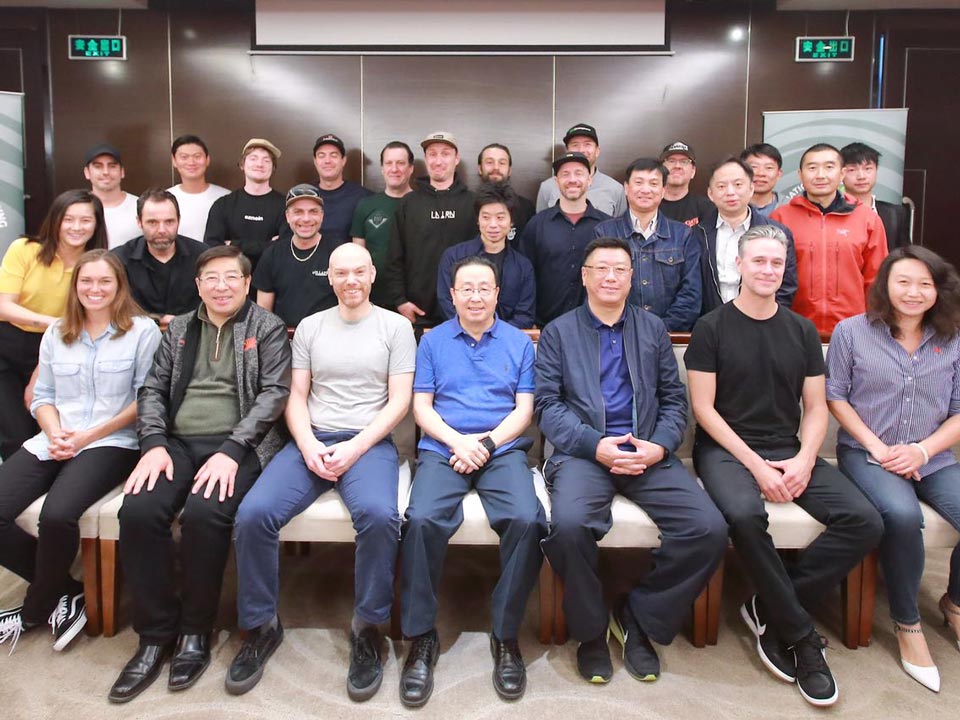 Special thanks to our National Federation in China, CRSA, for their generous hospitality hosting us in Nanjing and making the 2018 ISJC possible.
ISJC Members:
Luca Basilico – ITA, skateboarding since 1989
Josh Friedberg - USA, skateboarding since 1985
Chen Gan - CHN, skateboarding since 1989
Neal Hendrix – USA, skateboarding since 1985
Mirko Holzmüller - GER, skateboarding since 1994
Alexis Jauzion - FRA, skateboarding since 1990
Martin Karas – CZE, skateboarding since 1992
Nick Kilderry – AUS, skateboarding since 1985
Mimi Knoop - USA, skateboarding since 1985
Leonid Lukin - RUS, skateboarding since 1999
Gen Ogawa - JAP, skateboarding since 1987
Matt Rodriguez - USA, skateboarding since 1998
Jason Rothmeyer – USA, skateboarding since 1985
Iztok Sumatic – SLO, skateboarding since 1989
Bram Waterman – NED, skateboarding since 1978
Zhang Yuan Yuan – CHN, skateboarding since 1994
Paul Zitzer - USA, skateboarding since 1985
Instagram: @worldskatesb
Twitter: @worldskatesb
Facebook: facebook.com/worldskatesb
#olympicskateboarding #worldskatesb