With one of the hardest and interesting marathon circuit ever skated, the 2021 Speed World Championships are officially ended. The circuit was a bit longer than 7km with one uphill straight, one downhill straight and tight turns. The ladies started with rain and wet asphalt. A very difficult condition where Luz Karime Garzon, with an incredible effort, managed to go on a solo breakaway and finish first. Group sprint with Gabriela Rueda and Marine Lefeuvre in front of everyone, winning silver and bronze respectively.
The men marathon was raced on a dry asphalt. Also in this case there was a breakaway who defined the medals. Martin Ferrie gave it all and won the final sprint in front of Andres Felipe Gomez, his breakaway companion. Chinese Taipei with Yan-Cheng Chen was the winner of the pack sprint.
See you in Argentina for the 2022 World Skate Games!
42km Ladies
Gold Luz Karime Garzon - COL
Silver Gabriela Rueda - COL
Bronze Marine Lefeuvre - FRA
42km Men
Gold Martin Ferrie - FRA
Silver Andres Felipe Gomez – COL
Bronze Yan-Cheng Chen - TPE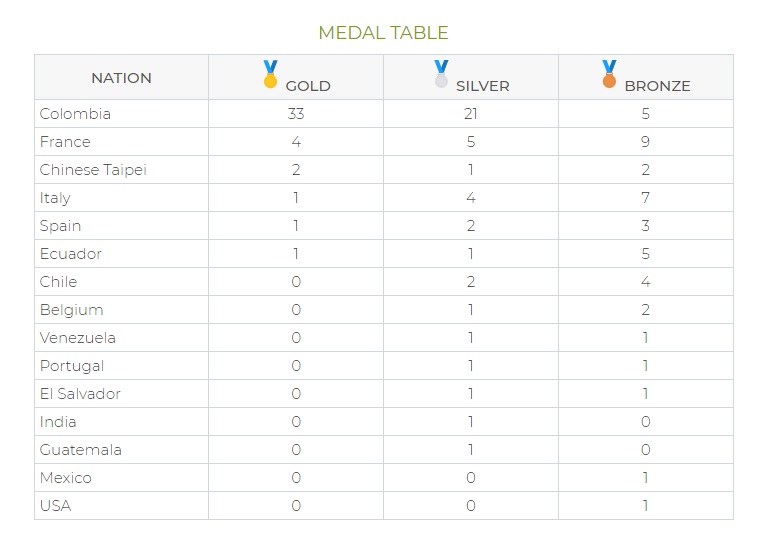 Official Website: www.mundialesibague2021.com
Competition Schedule&Results: Event section
Photo Gallery
Podcasts: worldskate.tv
Official Social Media: FACEBOOK - INSTAGRAM - TWITTER