It's 2020 and skateboarders around the world are raising their voices to make a clear statement: Skateboarding is about community, inclusivity, equality, and we're making moves to keep it that way.
Women's skateboarding has grown remarkably over the past few years, and with the inclusion of skateboarding in the Olympics, the opportunity and accessibility for women has increased dramatically, but we still have a long way to go. All of us must do a better job when it comes to confronting structural inequality based on gender, confronting entitlement, and as a community welcoming change.
Word Skate wants to recognize and endorse all the women that are part of our skateboarding community and we are pleased to announce our Gender Equality Commission Appointments. The commission was created to represent Women's Skateboarding and gender-related issues within World Skate leading into the Tokyo 2020 Olympic games and beyond.
We are proud to welcome Natalia Sanchez (ARG), Renata Pachini (BRA), Veronica Trillo (SPA), and Alex White (USA), to our family as we usher in this new era for skateboarding equality and we honor their voices, their skill, their passion and commitment to the skateboarding community.
As commission appointments, Natalia, Renata, Veronica and Alex will help lead, communicate, and protect our main goal; complete gender equality.
Skateboarding needs more women advocates and more women's voices. Not just on the front lines skating in the streets or in contests, but behind the scenes as well advocating for all that skateboarding stands for.
This commission represents a new vision of what skateboarding could be by offering a unique experience and perspective towards gender equality in skateboarding, both at World Skate and throughout the global community.
As Natalia Sanchez, head of the Gender Equality Commission, says, "Human beings have rights…gender equality, in addition to being a fundamental human right, is essential to achieving a peaceful society with full potential and sustainable development. Gender equality is important for organizations, for federations, for governments, for sports, but above all for our lives. Within an institution like this federation, it is necessary to regulate and enforce these rights for each and every athlete. And for that reason, there is a commission, where it is clear that equality is visible in every way and expected that all will be respected."
Meet the gender equality team.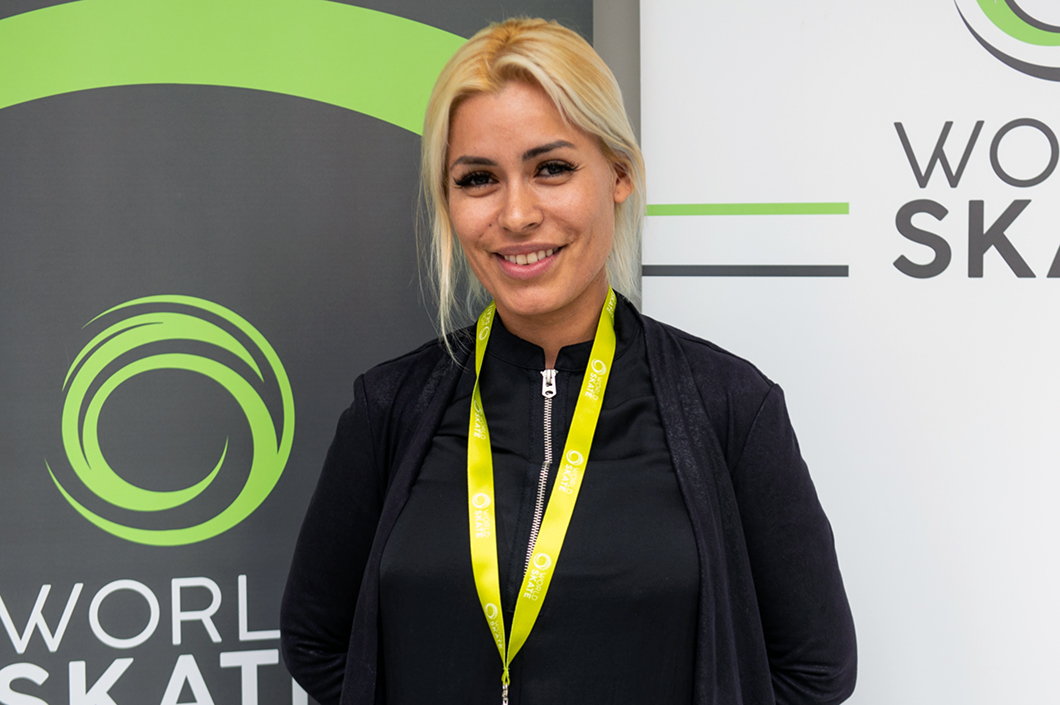 Natalia Sanchez
Age: 35
Tucumán, Argentina.
IG: @empilarskate
RESUME
• Designer; diploma in cultural industries and event organization (21st Century Business University)
• CREA- Diploma in planning and creative advertising (21st Century Business University)
• Training in Art and Advertising Management (European Design Institute (IED - Barcelona)
• Event management and organization (IED BARCELONA)
• International certification in leadership and team management (University of Barcelona)
• Certification in high-performance psychology (HUB Barcelona)
• Introduction to Sports Law (HUB Barcelona)
• International certification in sports coaching (Emagister)
• Board of directors of EMPILAR Skate civil association
• MEMBER OF THE OFS (Argentine Women's Skateboarding Organization)
BIO
Natalia Sanchez, head of the World Skate Gender Equality Commission, began skateboarding 18 years ago and has been involved in furthering the community ever since.
She says that she fell in love with skateboarding because all of the creativity, unique language and particular way skaters see the world.
Choosing to be part of the Skateboard community changed her life, including her hobbies, activities, and friends.
She has been a key piece for the skate scene in Argentina; either by hosting touring skaters in her Córdoba house that has a concrete skate park in the backyard or by managing events like "Semana Chanta" and "OctoberSk8fest". She also opened a skate shop with two locations.
Nowadays, Natalia and her husband have a project on the making. A whole skate park, with a hostel, camping area, amenities, plus activities related to skateboarding in the property
She describes her self like "the cool tía that will take you to the doctor, will cook for you, knows the local spots and gives you good advice"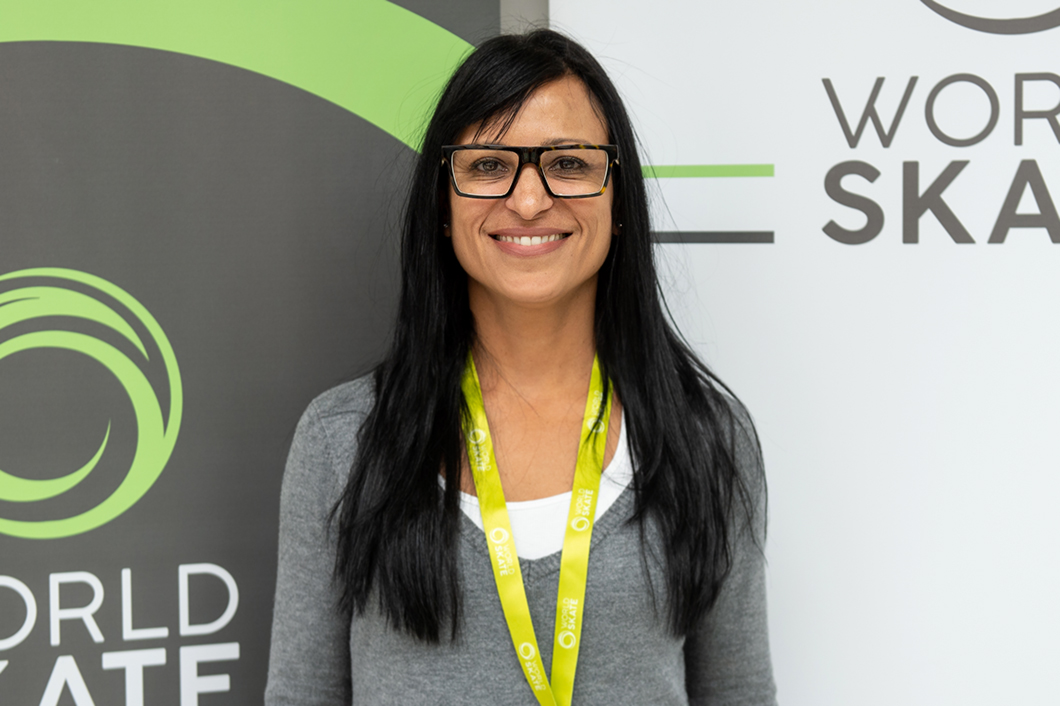 Renata Paschini
IG: @renataskt
Age: 47
Sao Paulo, Brazil.
RESUME
• Professional Skateboarder since 2011.
• MBA Sports Management FGV/FIFA/CIES, studying.
• Graduated in Dentistry, Post Graduated in Surgery, Legal Dentistry, and Family Health.
• English Proficiency, Fisk English School.
• AFSK – Skateboarding Women's Association – President.
• CBSK – Brazilian Skateboarding Confederation – Official Arbiter
• CBSK – Court of Sports Justice – Counselor
• Responsible for the women's session at the São Bernardo do Campo skatepark.
BIO
Renata Paschini, better known has Renathinha by the skater community, has been skateboarding since 1986. As an experienced professional skateboarder and a pioneer, she is an invaluable role model.
She has participated in skateboarding competitions all over the world; she was a speaker at the Brazilian skateboarding congress, and also is an experienced contest judge. When it comes to skateboarding "she's been there and done that"
Renata is currently, the president of AFSK (Women's Skateboard Association), has an MBA in Sports Management and graduated in dentistry. A long time voice for women in skateboarding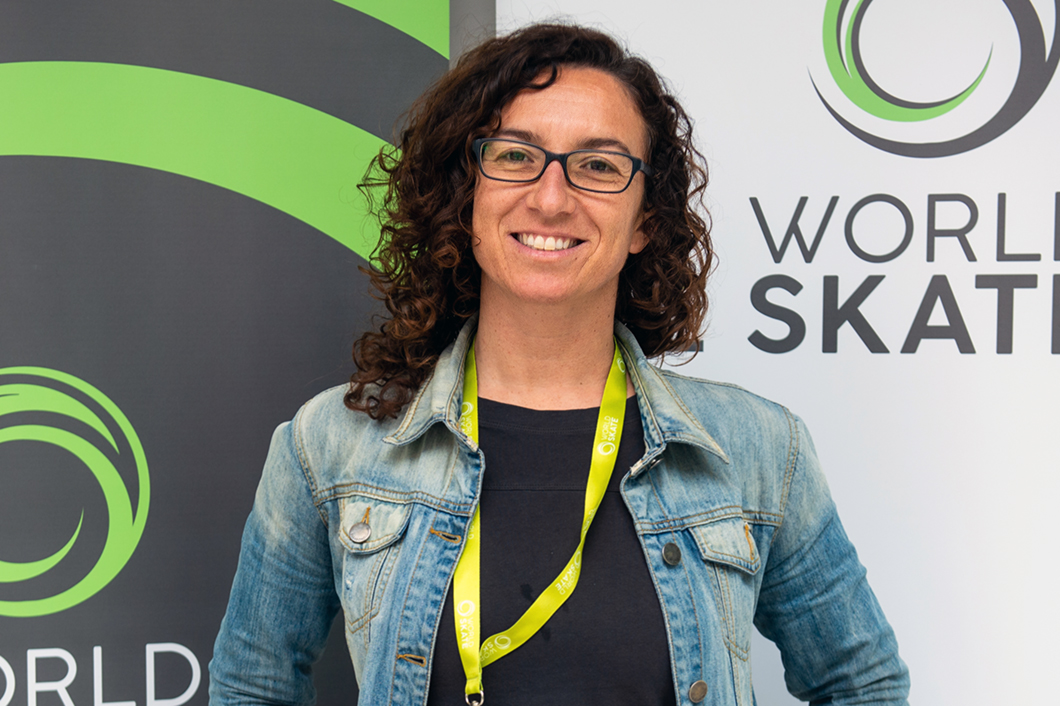 Veronica Trillo
IG @asiplanchaba
Age:
Barcelona, Spain.
RESUME
• Bachelor's Degree in Psychology
• Founder of "ASIPLANCHABA" – first online media in Spain dedicated to female skateboarding.
• Co-founder of DOLORES MAGAZINE – First women skateboard magazine.
• Member of the Technical team and judge for the Barcelona Skate League (Lliga de skate Barcelona) 2018, 2019.
• Collaborator of the National Skateboarding Circuit. 2018, 2019.
• 2020 Spanish Olympic Selection Committee Member.
BIO
Veronica fell in love with skateboarding in 1996, and she knew there was no turning back.
Born in the south of Spain and based in Barcelona since 2009, Veronica uses her bachelor's degree in psychology to help dig deeper every day into her goal and passion: to improve the skateboarding scene for women.
Veronica founded ASIPLANCHABA.com, where she acts as editor, filmer and content creator. Launched in 2009, asiplanchaba.com is a platform that promotes and gives visibility to female skateboarders has grown to be one of the largest and more active women skateboarding movements within the European scene.
She also co-founded DOLORES MAGAZINE @doloresmagazine: First all girls skateboard magazine 100% produced by skateboarder women.
Currently, Veronica is a member of the 2020 Spanish Olympic Selection Committee and while she thinks, "There's still very long way to equality", all of her actions are adding up to the main objective which is to keep pushing gender equality rights to the forefront of skateboarding.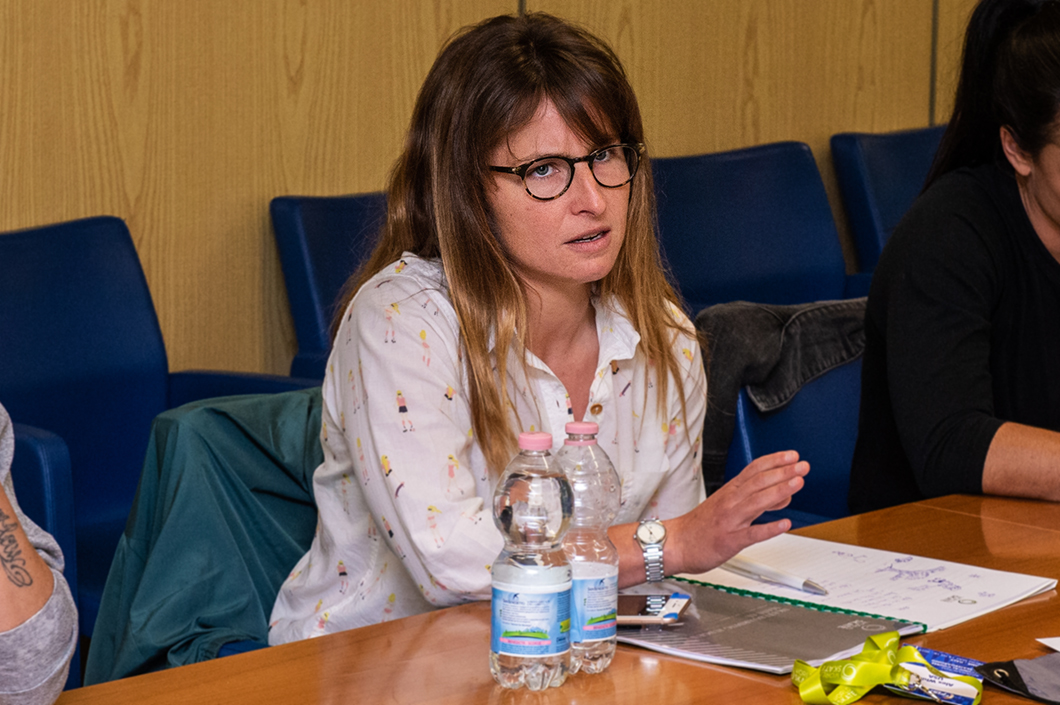 Alex White
IG: @thealexwhite
Age: 36
Monterey, United States.
RESUME
• BA in Television Media Production, Loyola Marymount University
• Real Estate Agent
• Founder member of the Roxy Women's program.
• Founder member of WSA (Women's Skateboarding Alliance)
• On-air analyst, VANS Park Series 2019
• On-Air analyst, DEW TOUR 2018-2019
• Judge, DEW TOUR STREET Men & Women's 2019
• VENTCITY PODCAST, 2019
• Head judge, Wheels of fortune 2016-2019
• Co-Announcer/MC, Wheels of fortune 2009-2016
• Co-Creator/Co-host, "The Skate Witch Hunt" THRASHER MAGAZINE/ THE SKATE WITCHES- 2016-Present
• Contributing Writer, THRASHER MAGAZINE 2018-2019
• Sports & Competition Assistant, X GAMES, 2005-2008
• Webcast commentator, X GAMES, 2007
• Selection committee member, WOMEN'S SKATEBOARD ALLIANCE, 2005-present
• Appearance and consultant for VICE TV & THRASHER KING OF THE ROAD, 2006-present.
BIO
Alex has more than 25 years involved in skateboarding. Her BA in Television Media Production from Loyola Marymount University prepared her for an exciting career in skateboarding.
In 2004, while she was still in college, Alex filmed and edit a full part for Element/411VM "Getting Nowhere Faster" video, the first all-female skate video of it's kind.
When the recession hit in 2008 there was very little opportunity to work in skateboarding. While this period was very humbling for her; she never lost her focus. Alex continued filming skaters like Leticia Bufonia and Leo Baker (FKA Lacey Baker) and volunteering with the non-profit Skate Like a Girl.
As she says, "Skateboarding always oscillated between being a passion project and a career".
She considers herself very lucky to be part of this new wave of support from Word Skate and companies such as Vans, NHS, Dew Tour and Thrasher have taken notice of the growing need for equal representation in our scene.
Alex is a mother of two boys and one of her biggest ambitions is to champion the next generation of skaters and to promote companies and products that she stands behind. She is currently the Brand Manager for Krux Trucks out of Santa Cruz, CA.