The girls are the first to skate in the afternoon in a crowdy Carioca Arena and in front of an audience ready to witness the best tricks and to clap for the best riders: obvioulsy spotlight are on Leticia Bufoni - the 2015 Champions and 2nd place in the last two years, Bufoni is a kind of idol here in Rio - and Lacey Baker - Defending Champion with so high technical skills, she was the fearless queen of the SLS contest in both 2016 and 2017.
In a crescendo, run after run, the 17 yo Japanese skater Aori Nishimura peeks out between the two "stars" and with a strategic competition reaches the lead. The head-to head is now between Leticia an Aori: in the last run a perfect gap to rail front side lip slide makes Leticia gaining a 9 score, the 9 club label and the first position in a single trick. But Aori has one more run to go: 8.5 and Gold medal with 0.1 advantage. Bronze medal goes to Lacey Baker.
What a pressure in the Men's final! And what a competition! With twelve 9+ scores and only 0.6 point difference between the five time World Champion Nyjah Huston and the Brazilian Kelvin Hoefler, the crowd went crazy in the Carioca Arena. Hoefler scored the first 9.0 in the Run1 and, since then, it has been a wild hunt for the best trick and the highest score. Huston didn't miss a shot and a double 00 costed the Gold Medal to Hofler; Bronze goes to Felipe Gustavo and his winning strategy over Aurelien Giraud.
World Skate President, Sabatino Aracu said: "It has been an amazing world championship and a great contest. We believe in this winning format that makes possible to involve the highest number of countries and skaters thanks to the Global Open Qualifier Round. I think it makes skateboarding even more democratic giving to anyone the chance to skate and try to win a medal: This is the true role of a federation."
WOMEN'S FINAL RANKING
1 NISHIMURA Aori JPN
2 BUFONI Leticia BRA
3 BAKER Lacey USA
Click here for the full results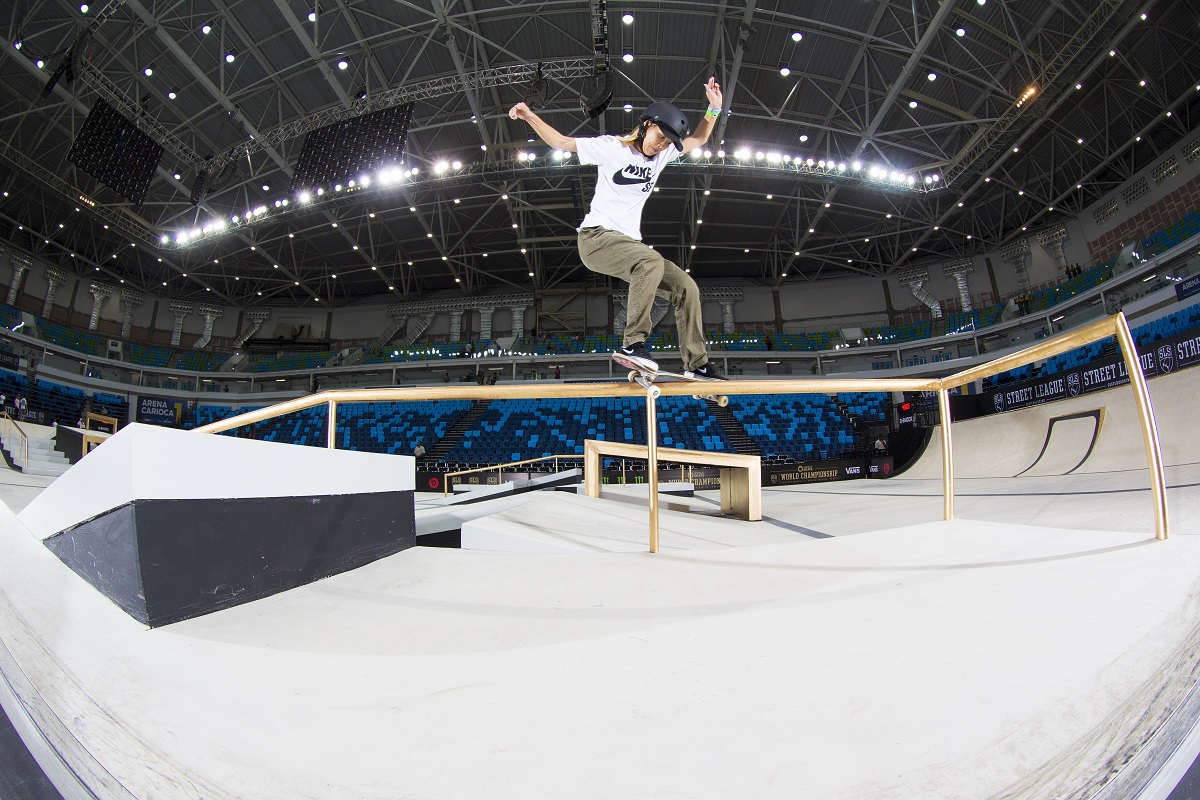 Aori Nishimura, 2018 Women World Champions - Photo by Paulo Macedo
MEN'S FINAL FINAL RANKING
1 HUSTON Nyjah USA
2 HOEFLER Kelvin BRA
3 GUSTAVO Felipe BRA
Click here for the full results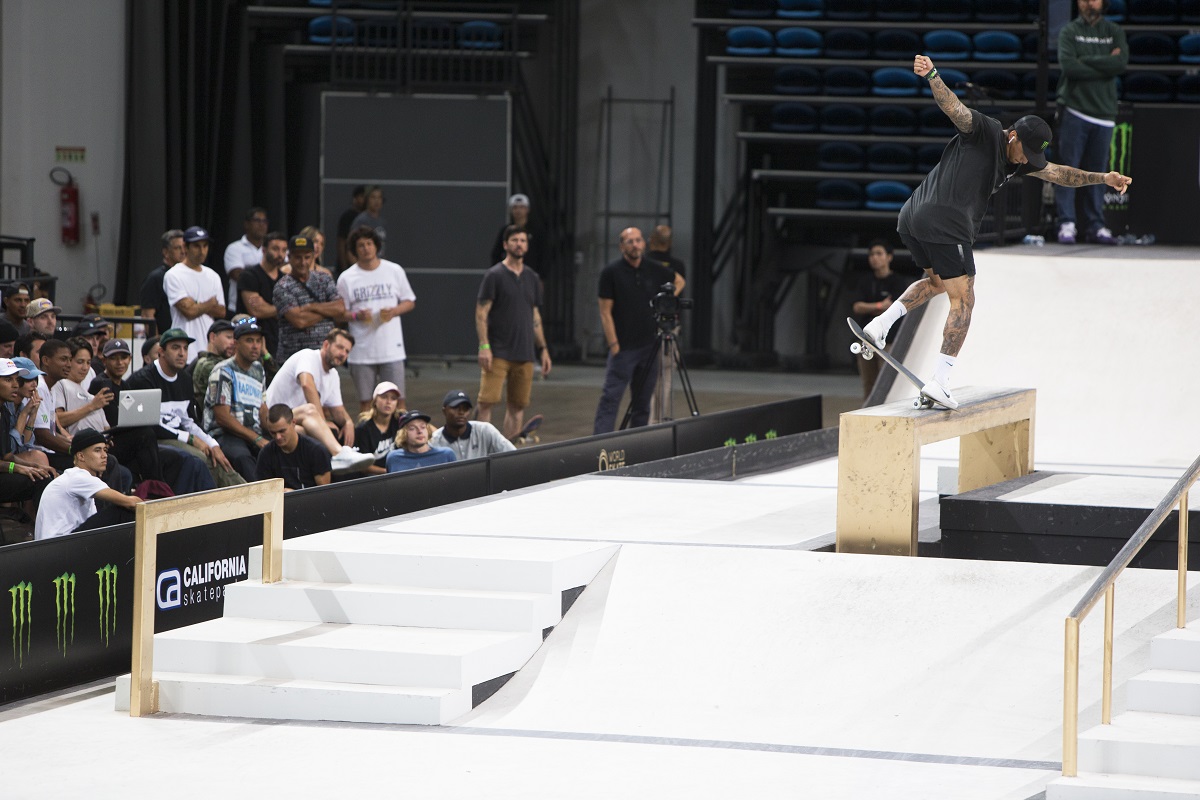 Nyjah Huston, 2018 Men World Champions - Photo by Paulo Macedo
COMPETITION FORMAT
The Men's competition comprises 4 rounds: Global Open Qualifier, Quarter Final, Semi Final, and Final. The Women's competition comprises 3 rounds: Global Open Qualifier, Semi Final, and Final.
Global Open Qualifiers
In the global qualifiers, skaters will compete in heats of up to 9 skaters, 3 skater 3 minutes jam session format.
Quarter Final, Semi Finals and Finals
Skaters will compete in heats of 5 to 6 skaters during the Quarter Final and Semi Final rounds. Finals will feature a single heat comprised of 8 skaters. All three rounds from Quarter Final through Finals will follow the 2/5/4 format in which skaters perform 2 runs of 45 seconds each, followed by 5 single best trick attempts, and wherein their top 4 scores from these 7 attempts will be aggregated to produce their final overall score. Each skater in the heat performs a single attempt at a time, with the heat's skaters rotating through completely before moving on to the next attempt beginning with the original skater.
Click here for the competition rules
Photo Credits: Paulo Macedo