We are proud to announce the European Street Skateboarding Championships in Nizhny Novogorod, Russia. Running from October 8th to October 12th 2019 at sports complex "Mescherskiy", the event is the first of our continental Championships for Olympic qualification season #2.
13.330 points for the the first spot on the podium are up for grabs on the road to Tokyo, along with fifty thousand USD in prize money to be distributed equally between both men and women.
During the championships also cultural events will take place — exhibitions and performances, DJ sets and live music, installations and also lectures - as part of the project "USSR Skate Museum" by Gleb Bentsiovskiy. The central point for all the street culture lovers will be a former knitting factory "Mayak", which will host the after-party and the final big show.
Please refer to event details below and we look forward to seeing everyone in Russia!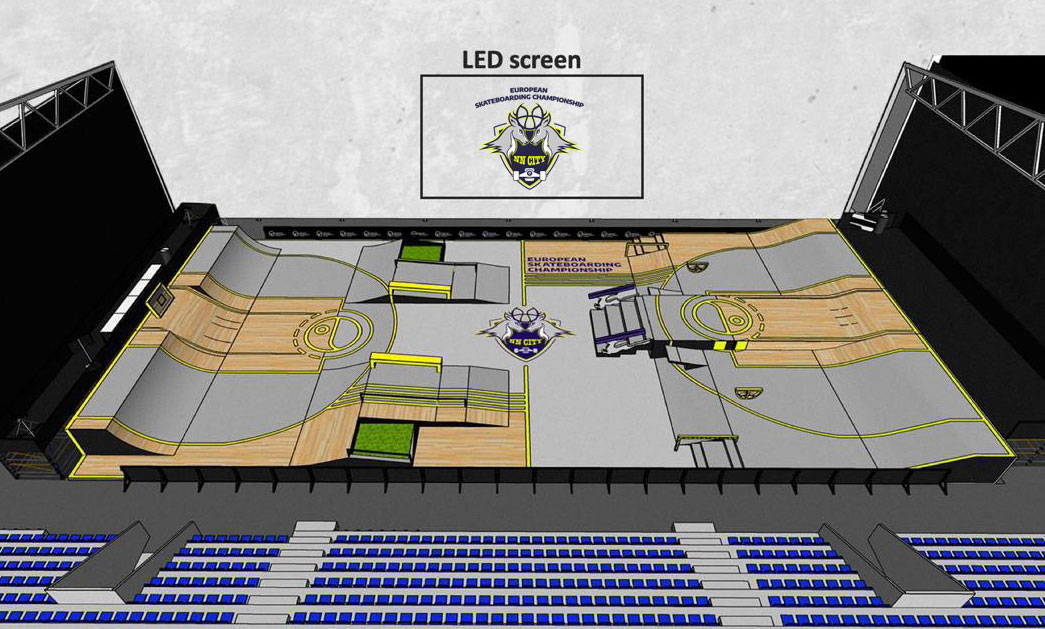 PROVISIONAL PROGRAM
Tuesday October 8th
• Practice: Men and Women (practice by assigned heat)
Wednesday October 9th
• Practice: Men and Women (practice by assigned heat)
Thursday October 10
• Qualifier Men and Women
Friday October 11th
• Semifinal Men and Women
Saturday October 12th
• Final Men and Women
COMPETITION FORMAT
In the Qualifiers, skaters will compete in Jam Format with a single jam composed of maximum 3 skaters with 3minutes jam session time.
Event phases after the Qualifier will be organized using the Olympic contest street format. Each skater will perform 2 runs of 45 seconds and 5 individual trick attempts; the best 4 scores from runs or trick attempts will be added to give the total round score.
• A minimum 22 skaters from the Qualifier Ranking will progress to the Semifinals.
• The first 8 skaters from the Semifinal Ranking will progress to the Final.
Check HERE for logistic details