The first day of Roller Derby competition at the 2017 World Roller Games came to a close after two exciting games at the Youth Olympics Sport Park in Nanjing, China.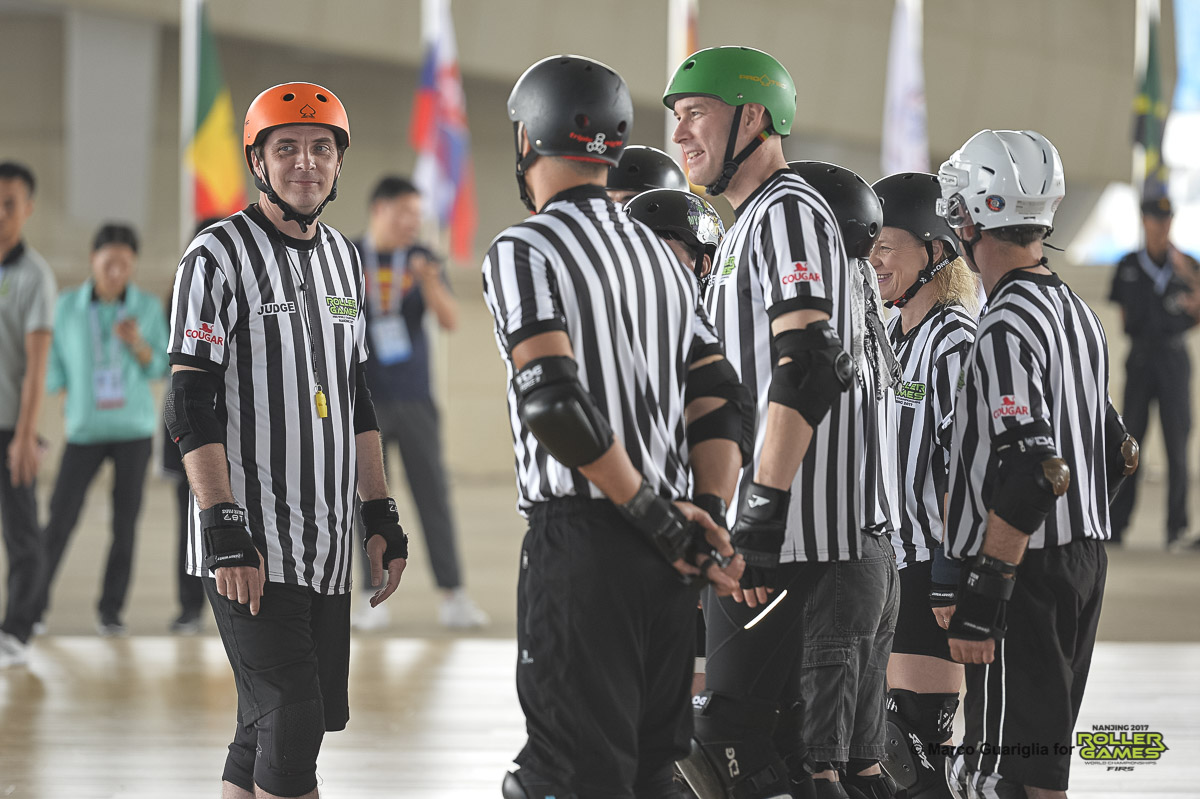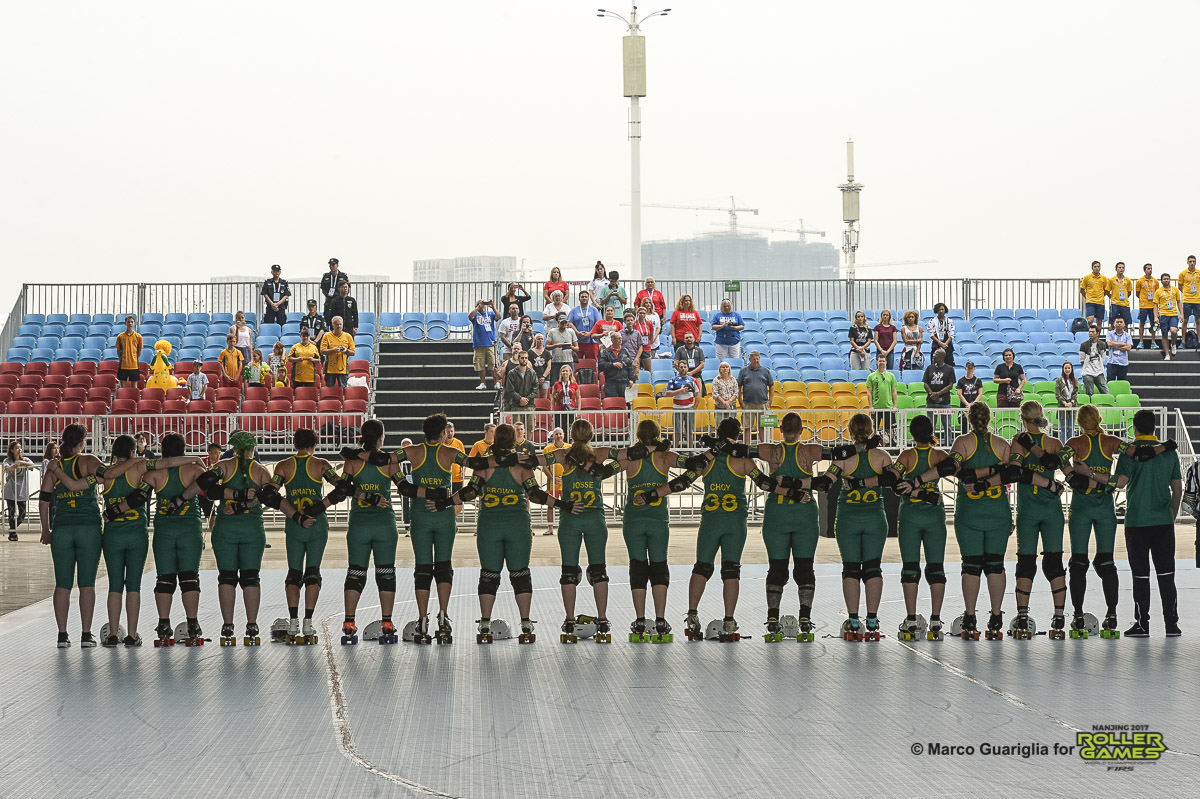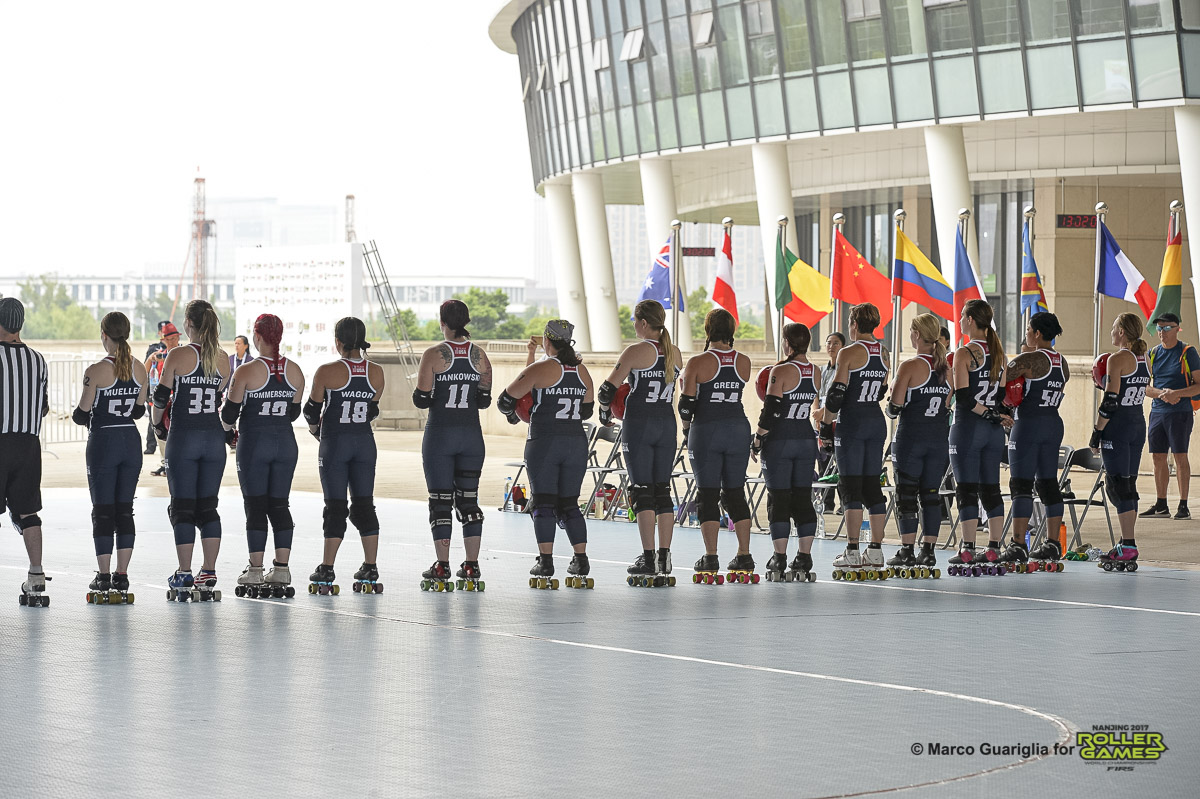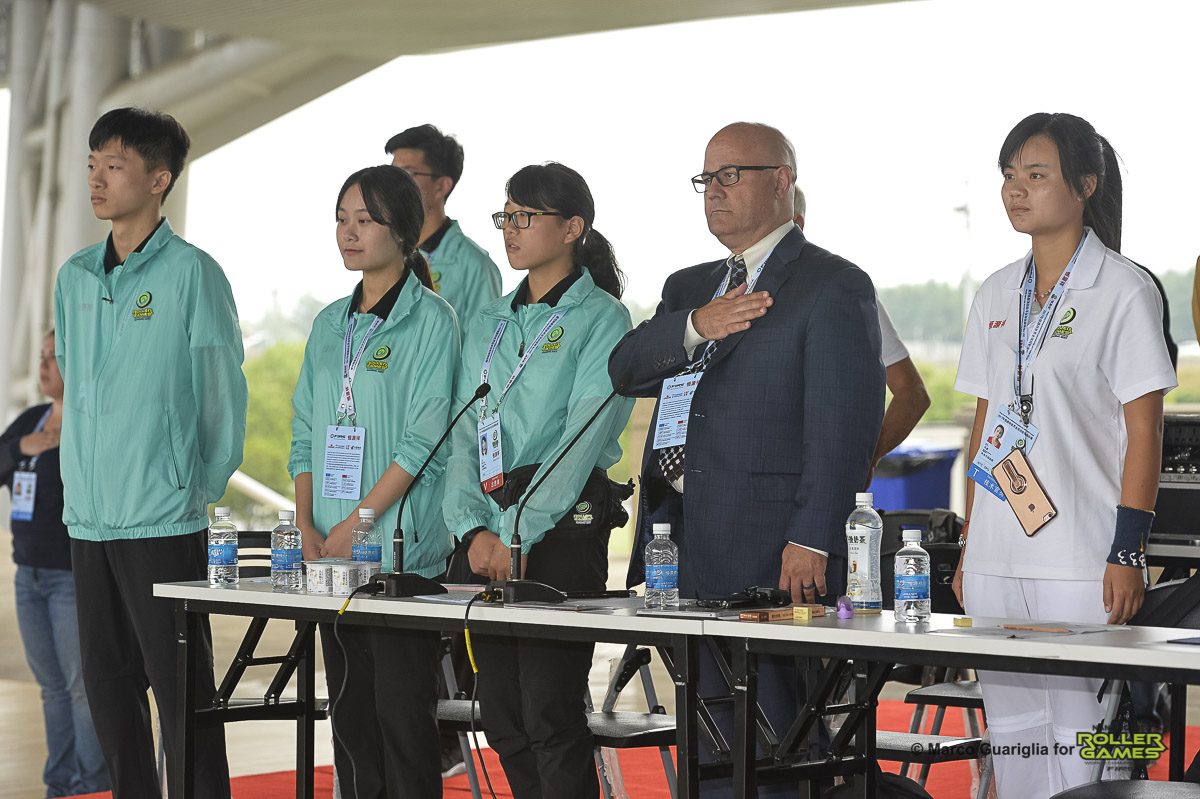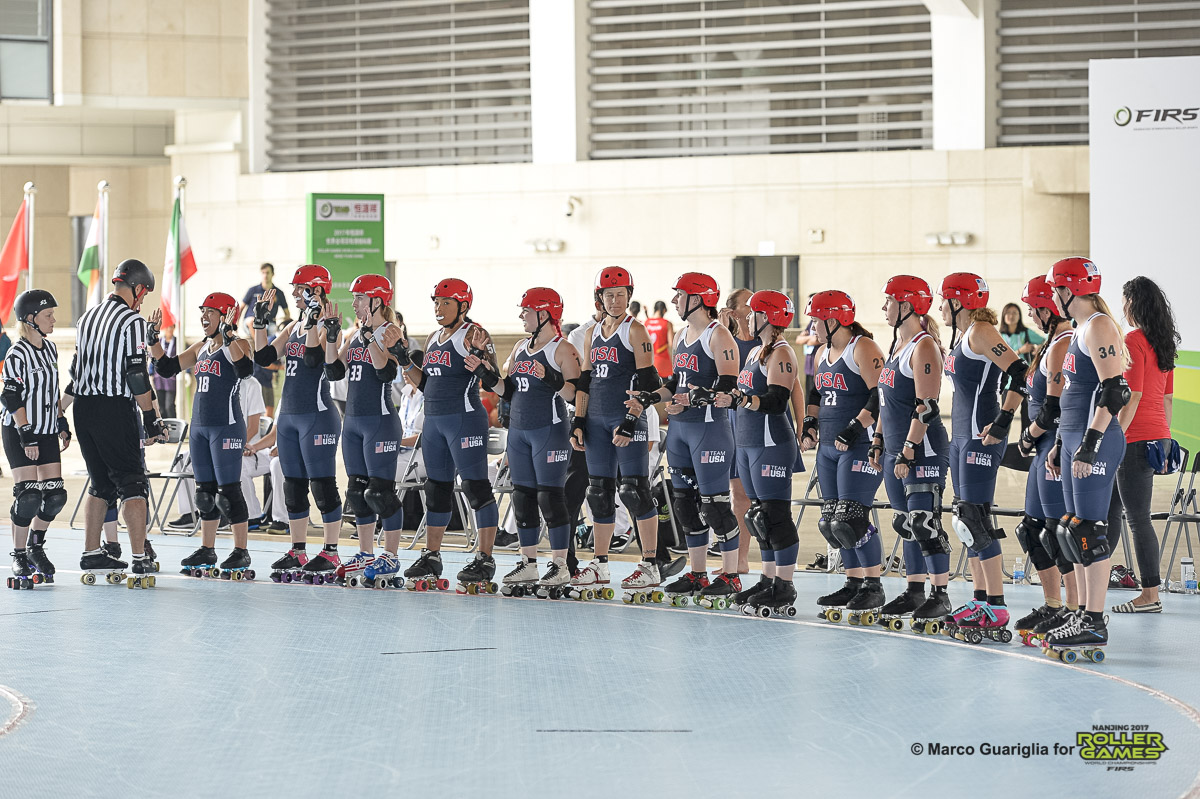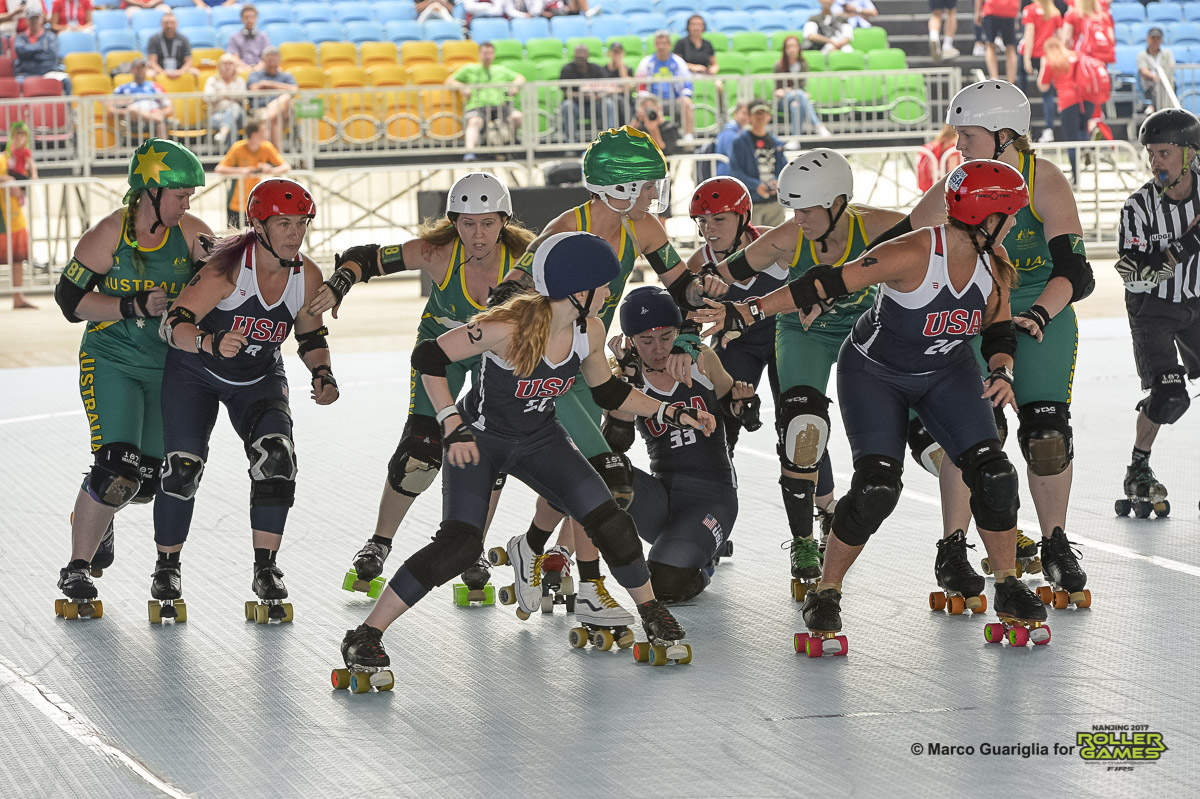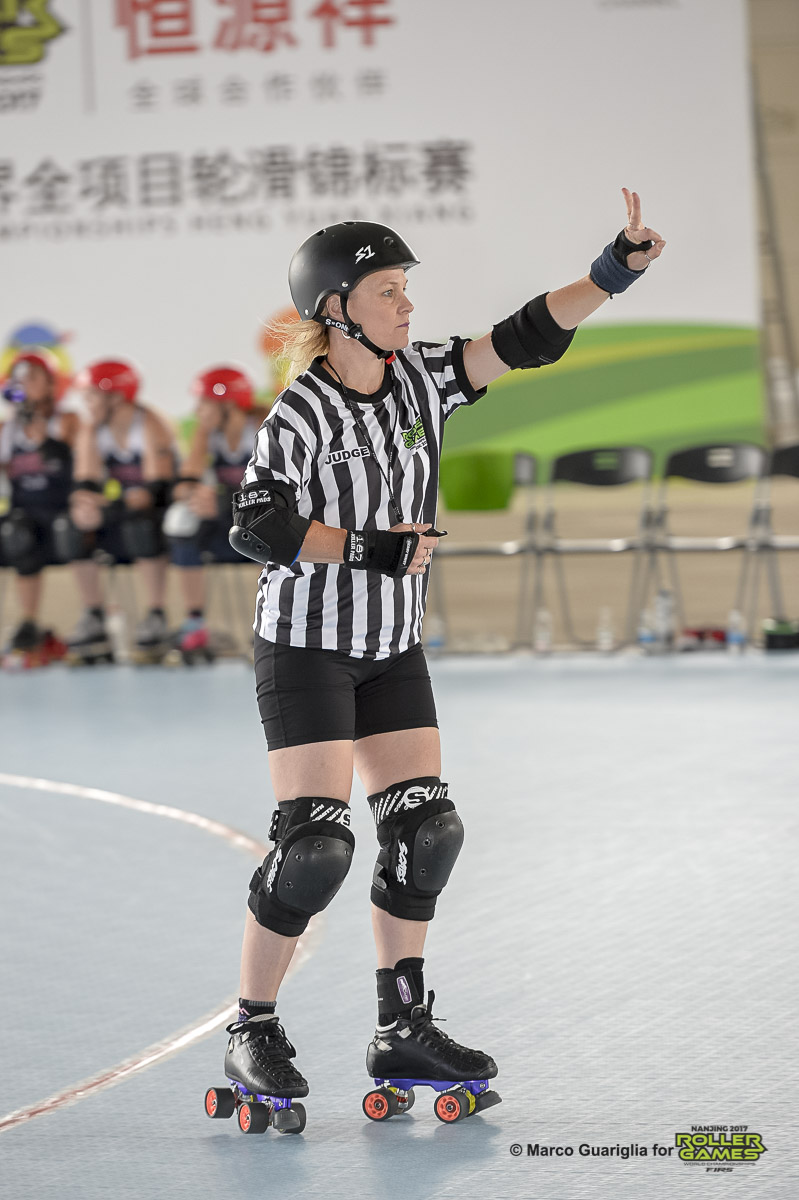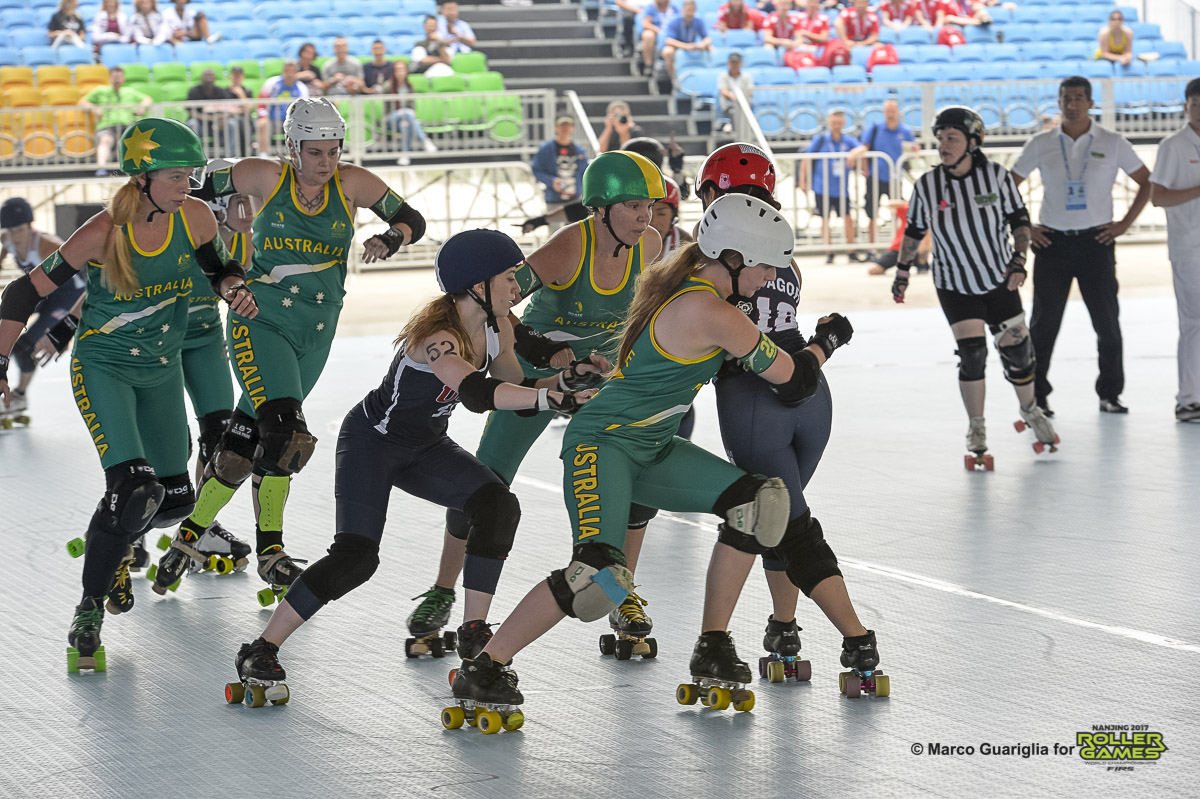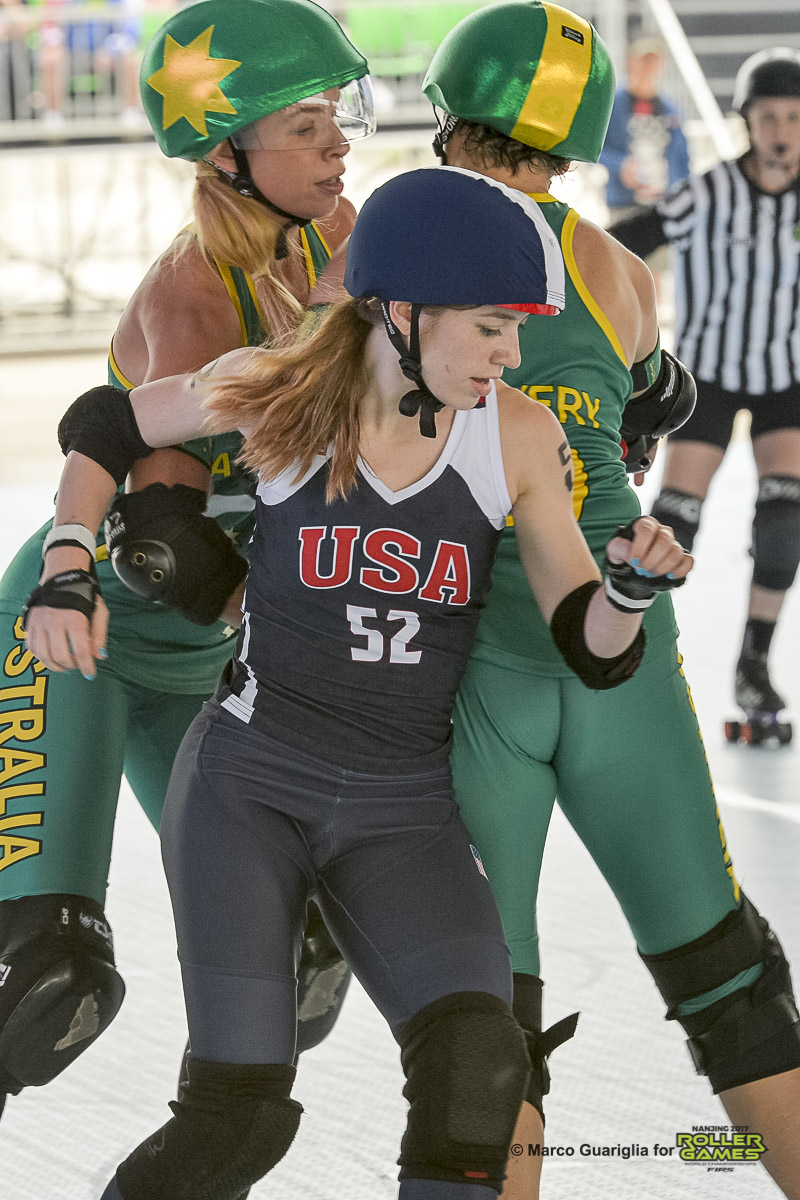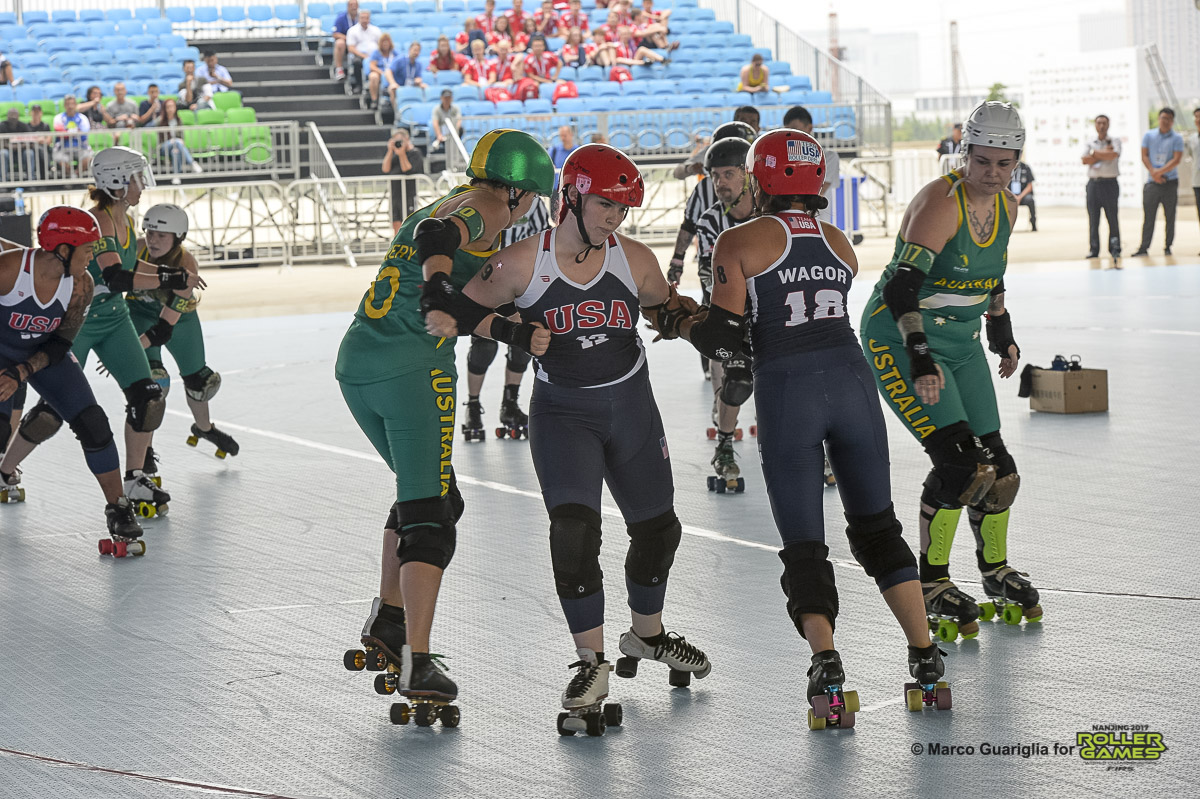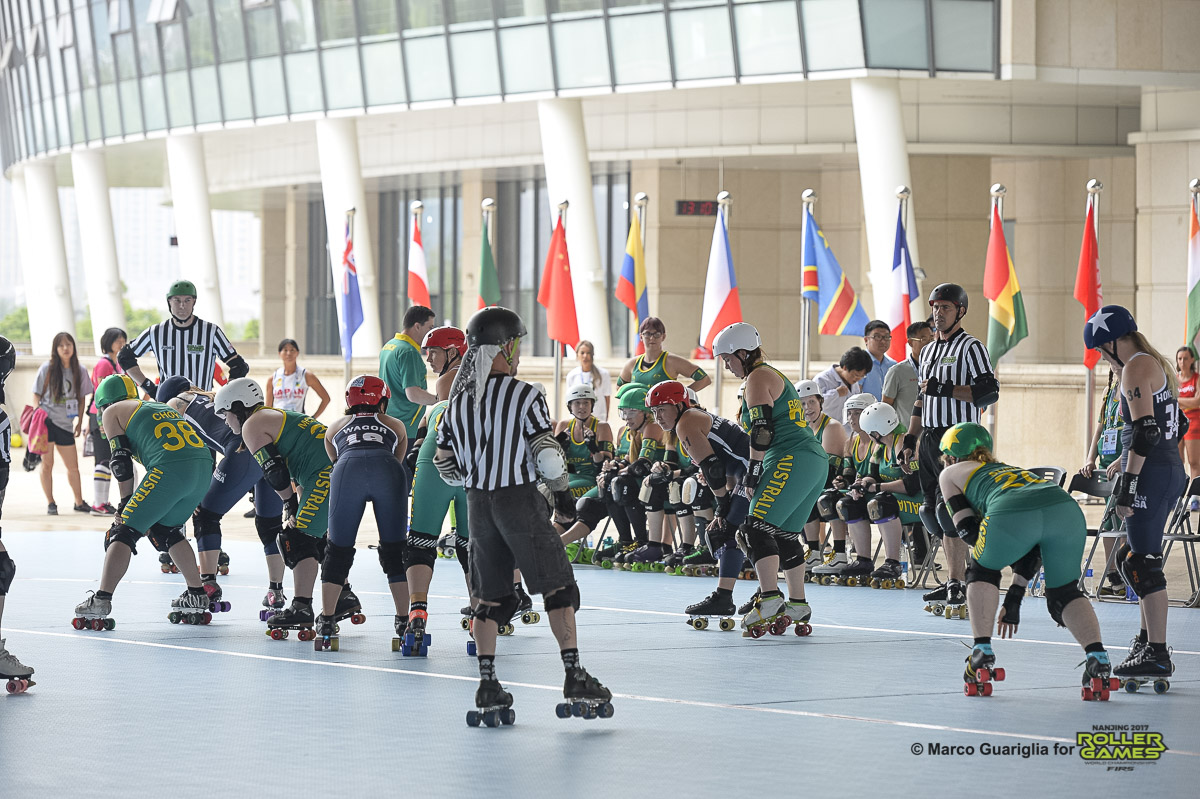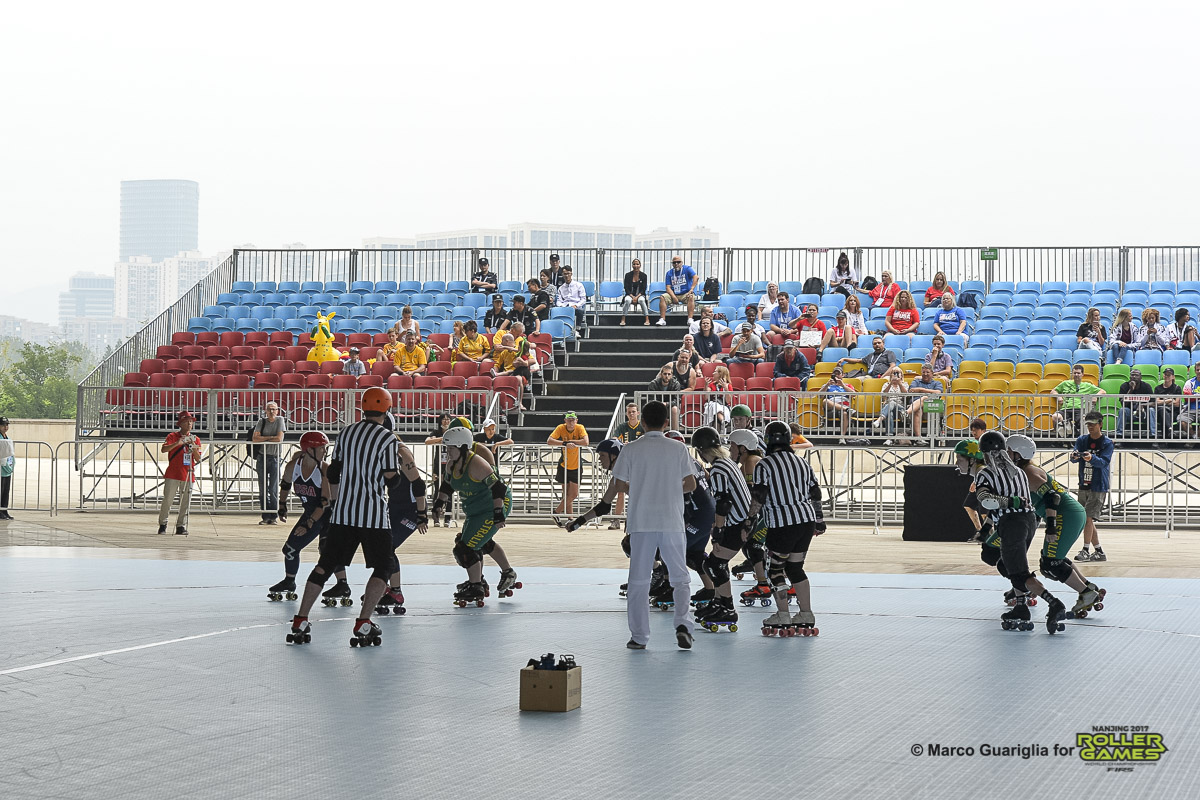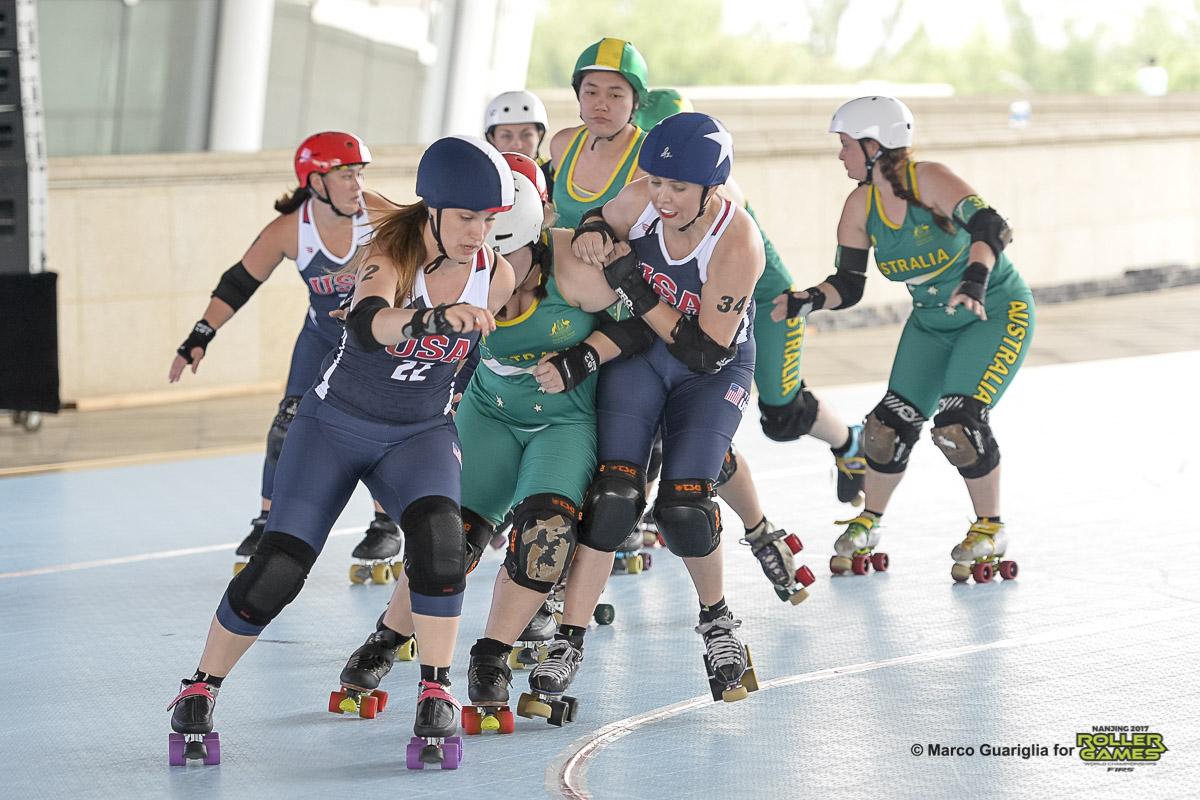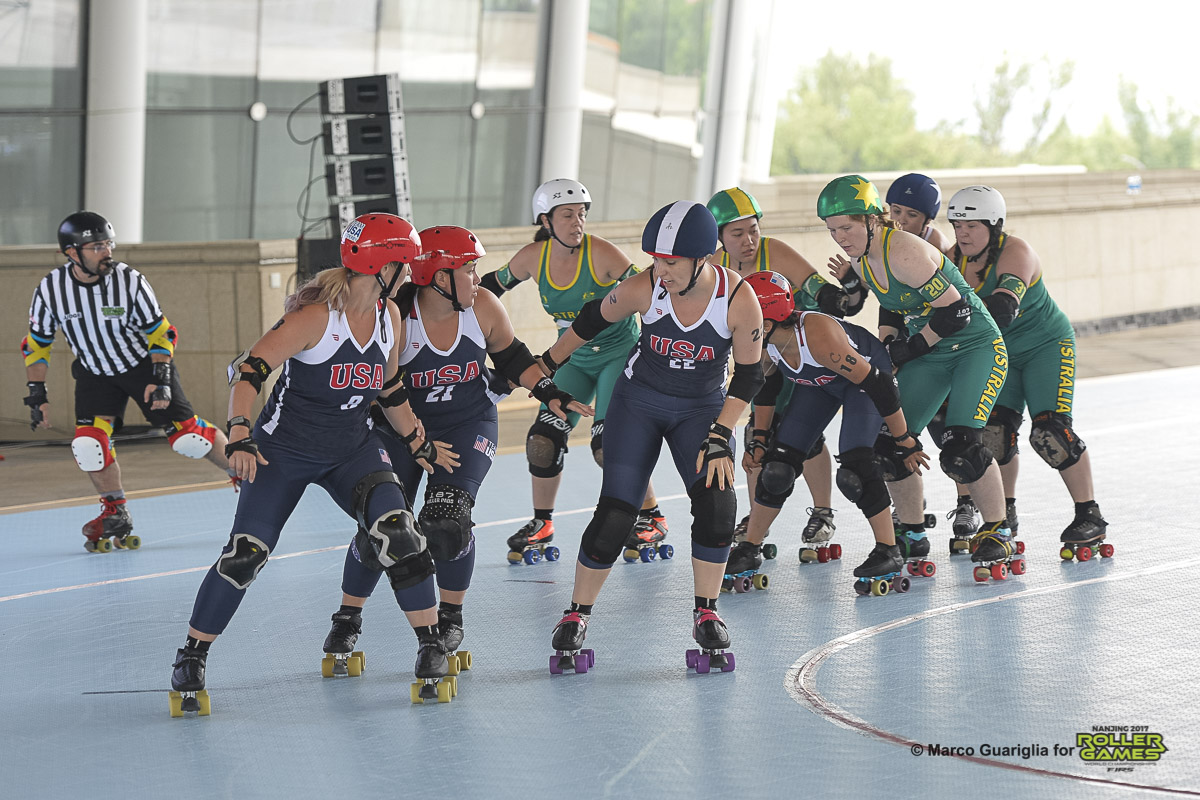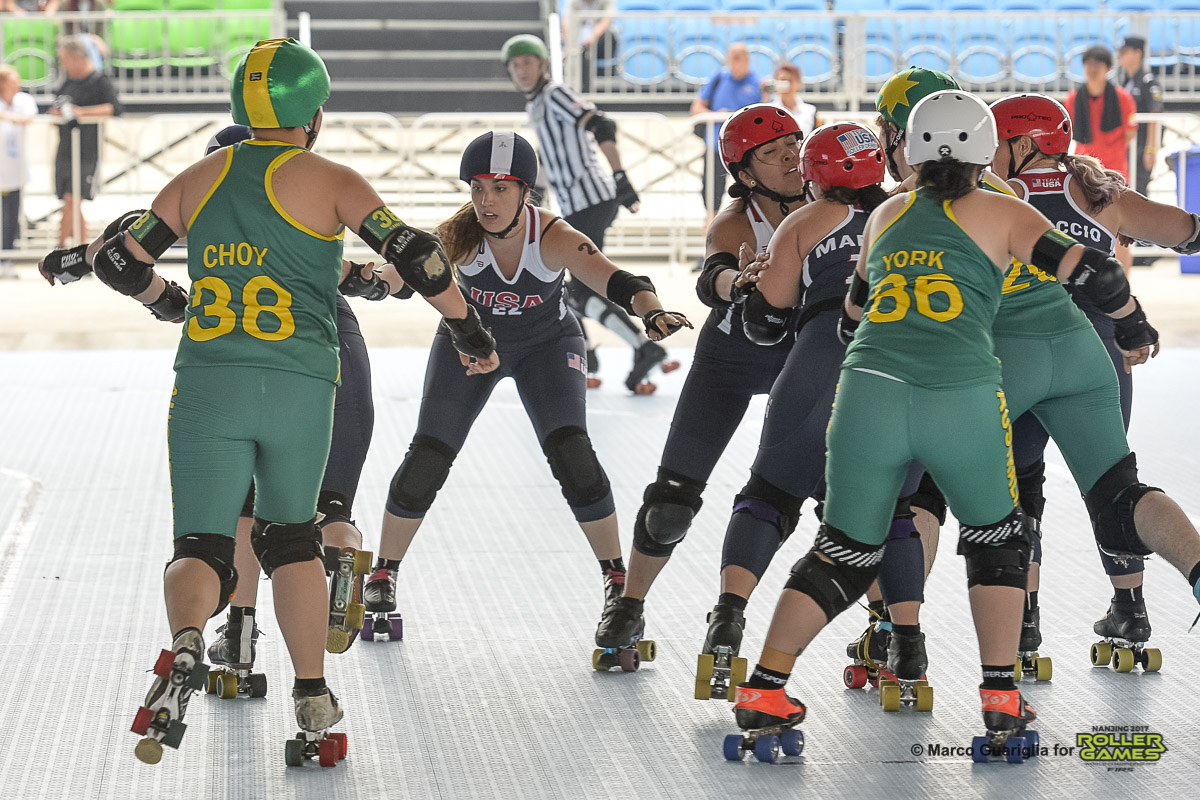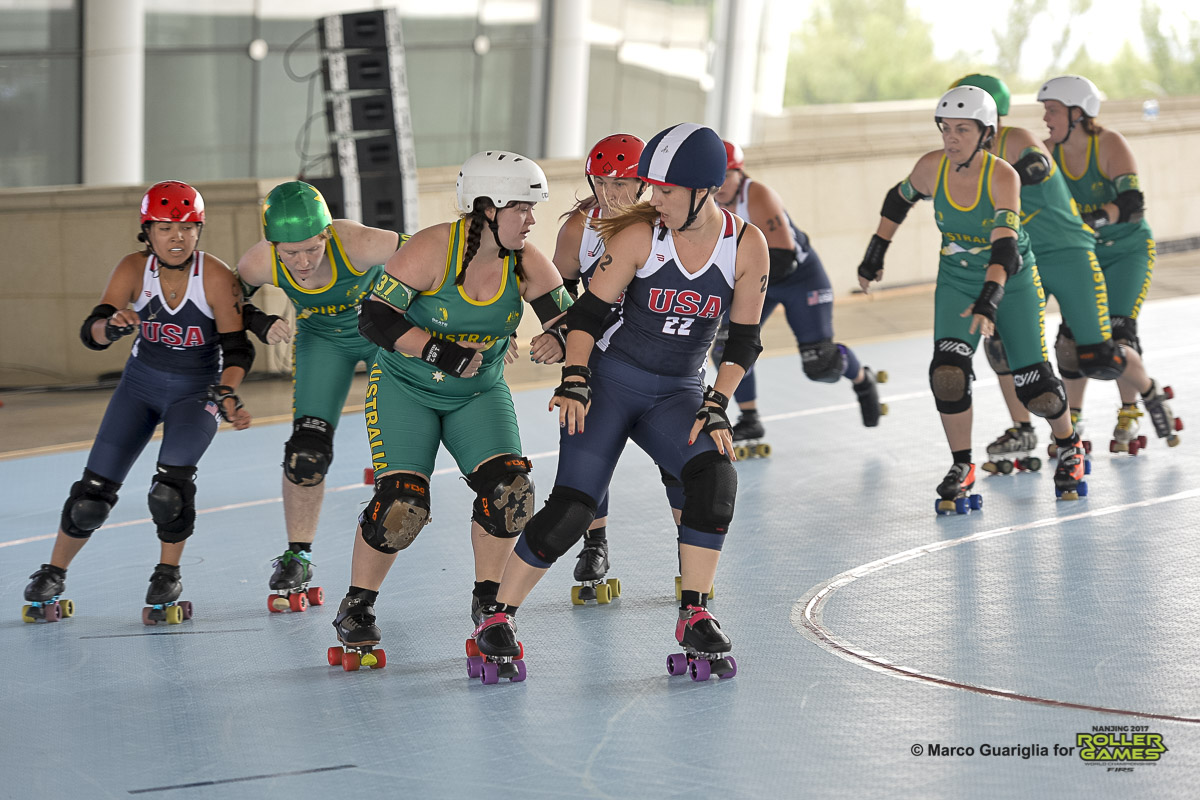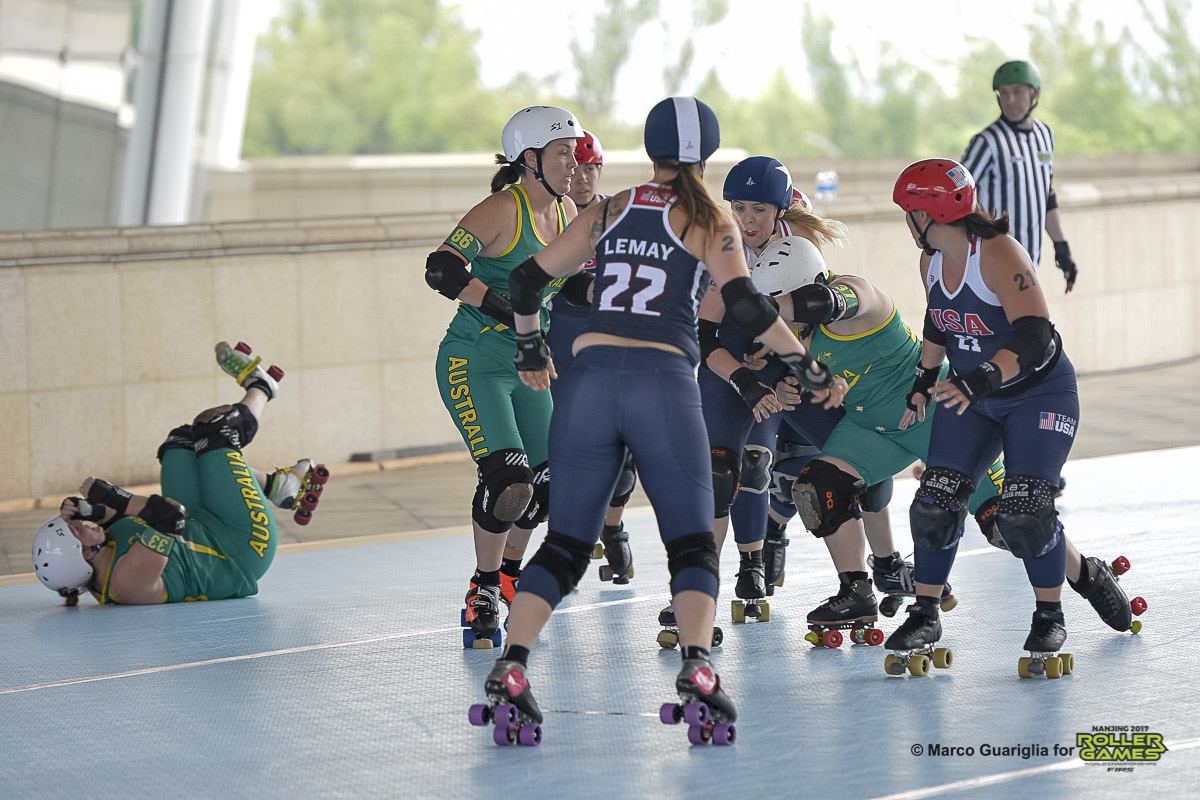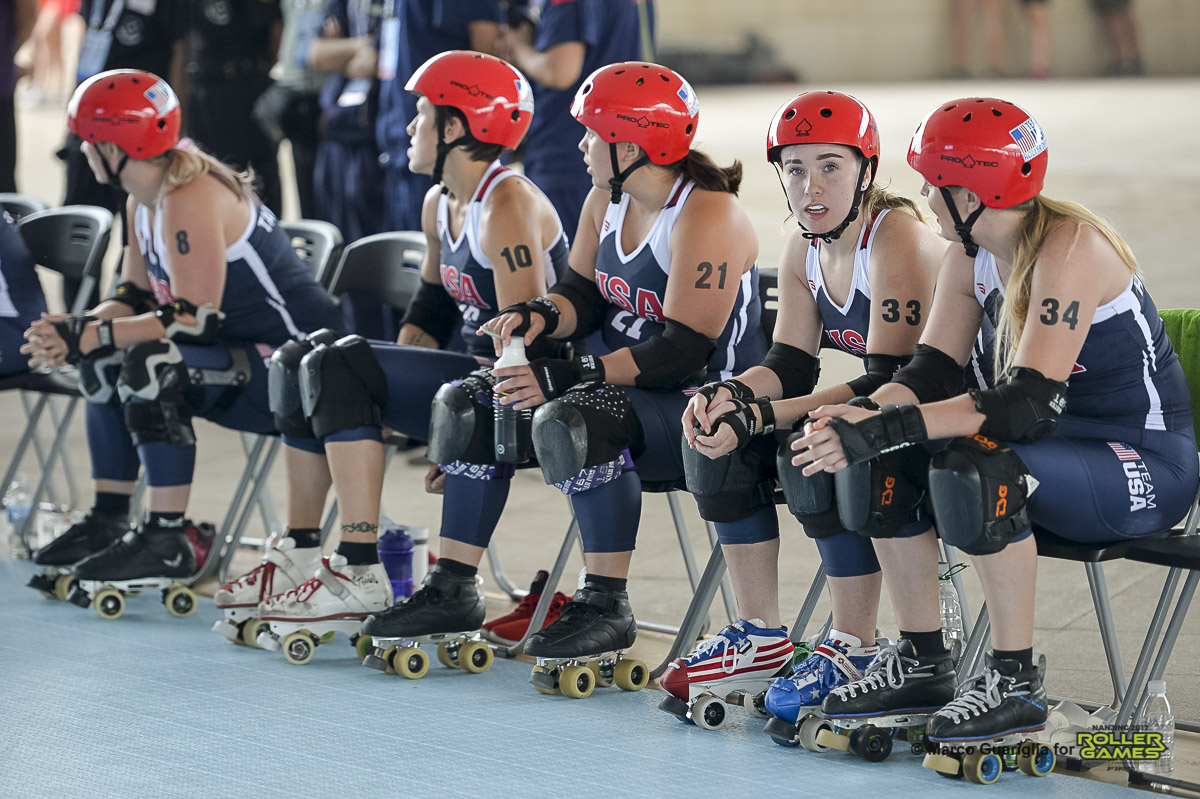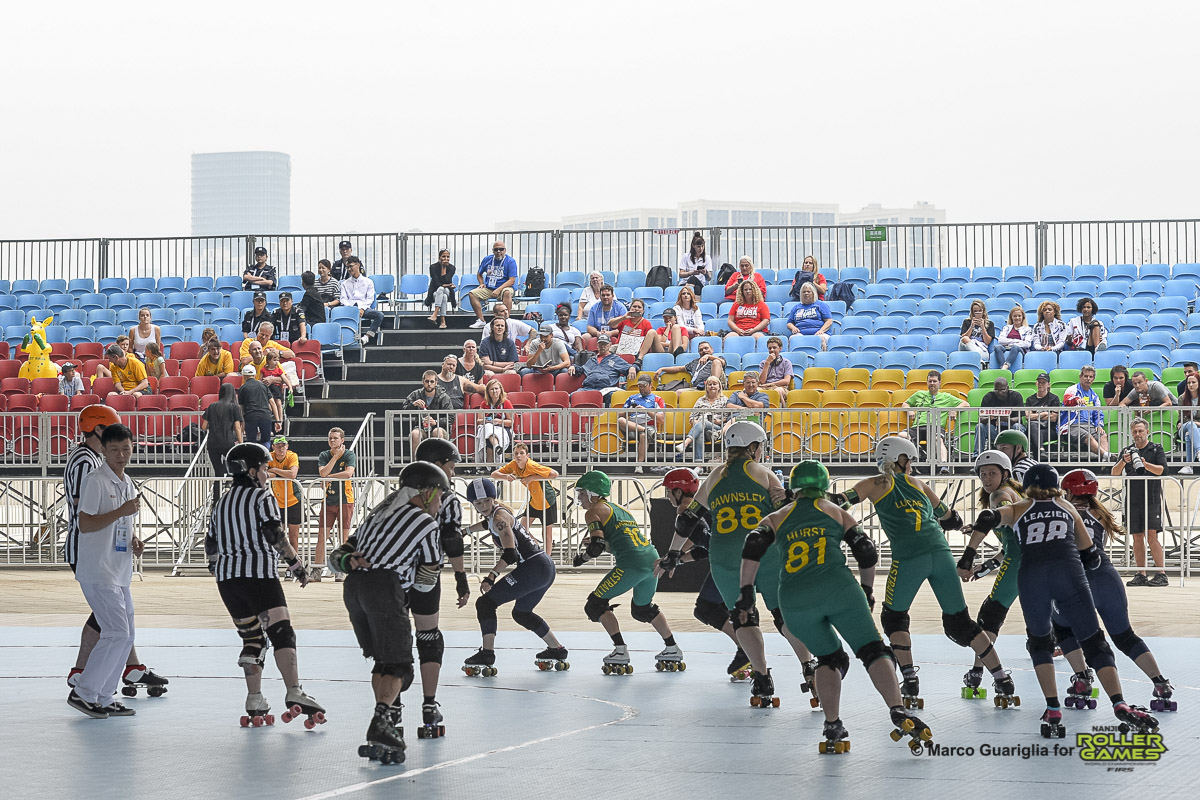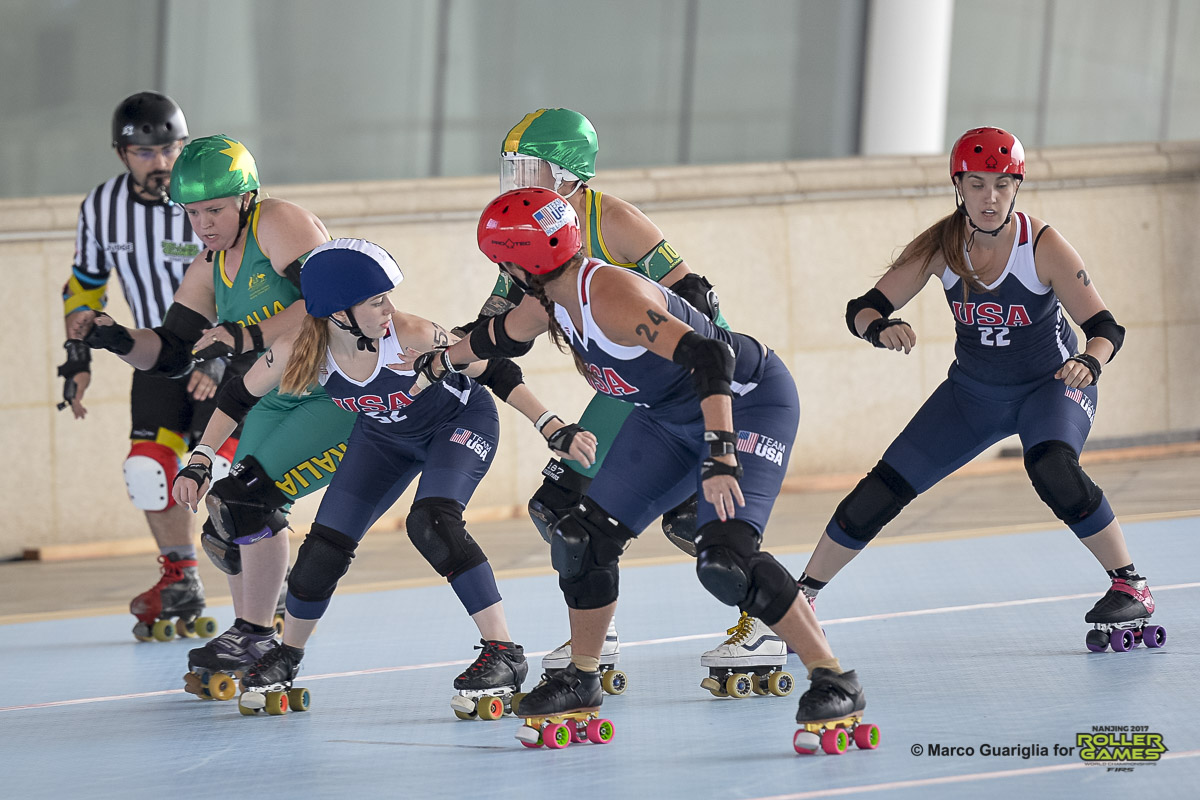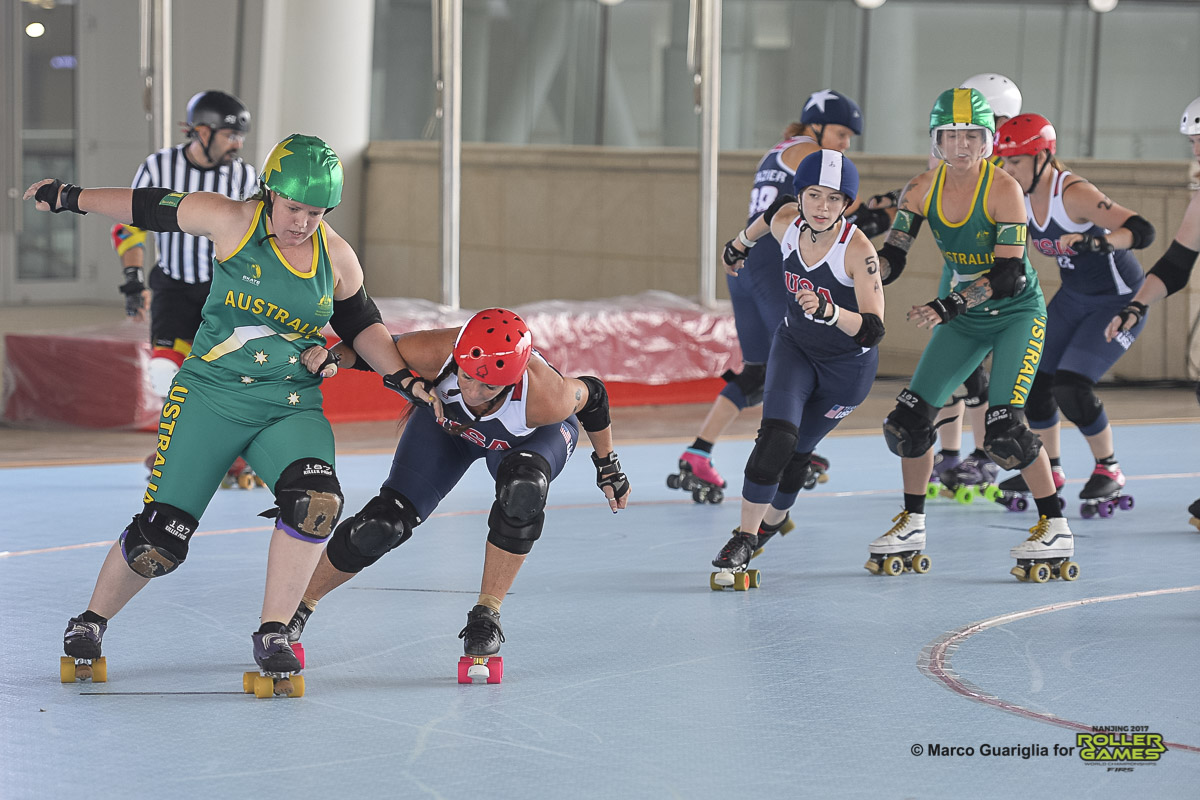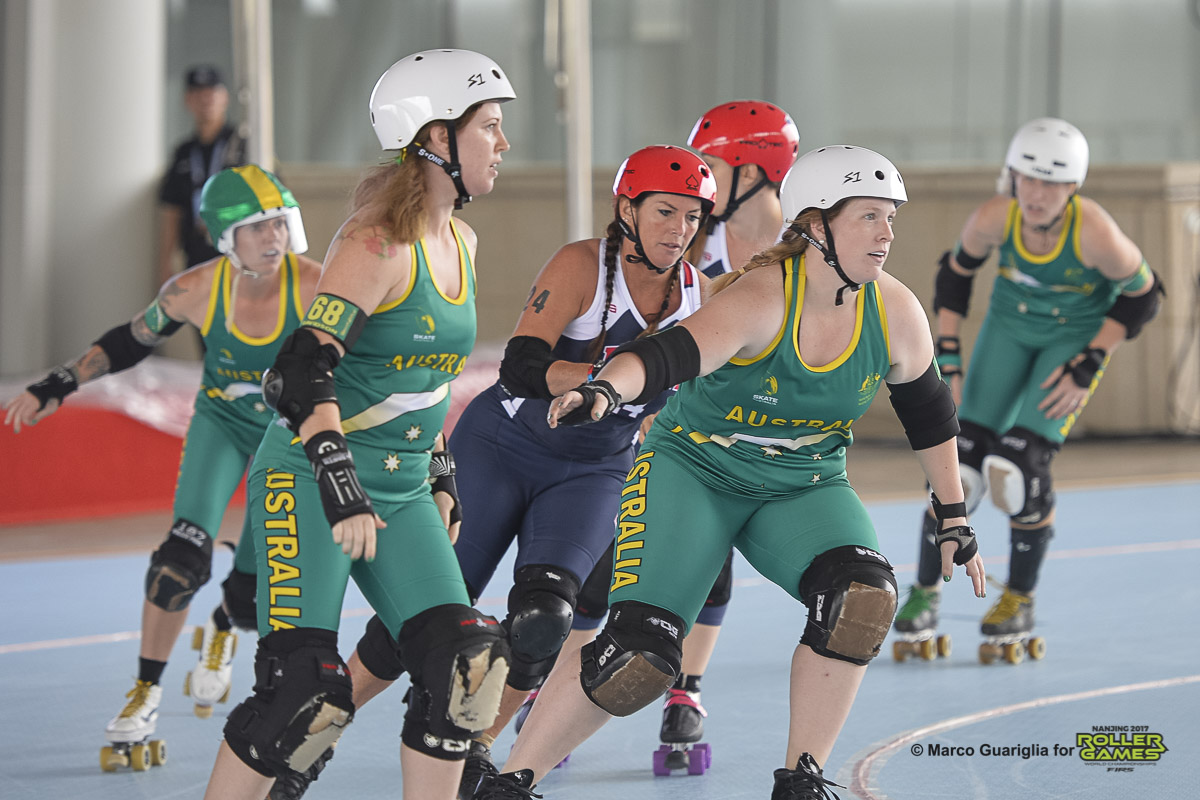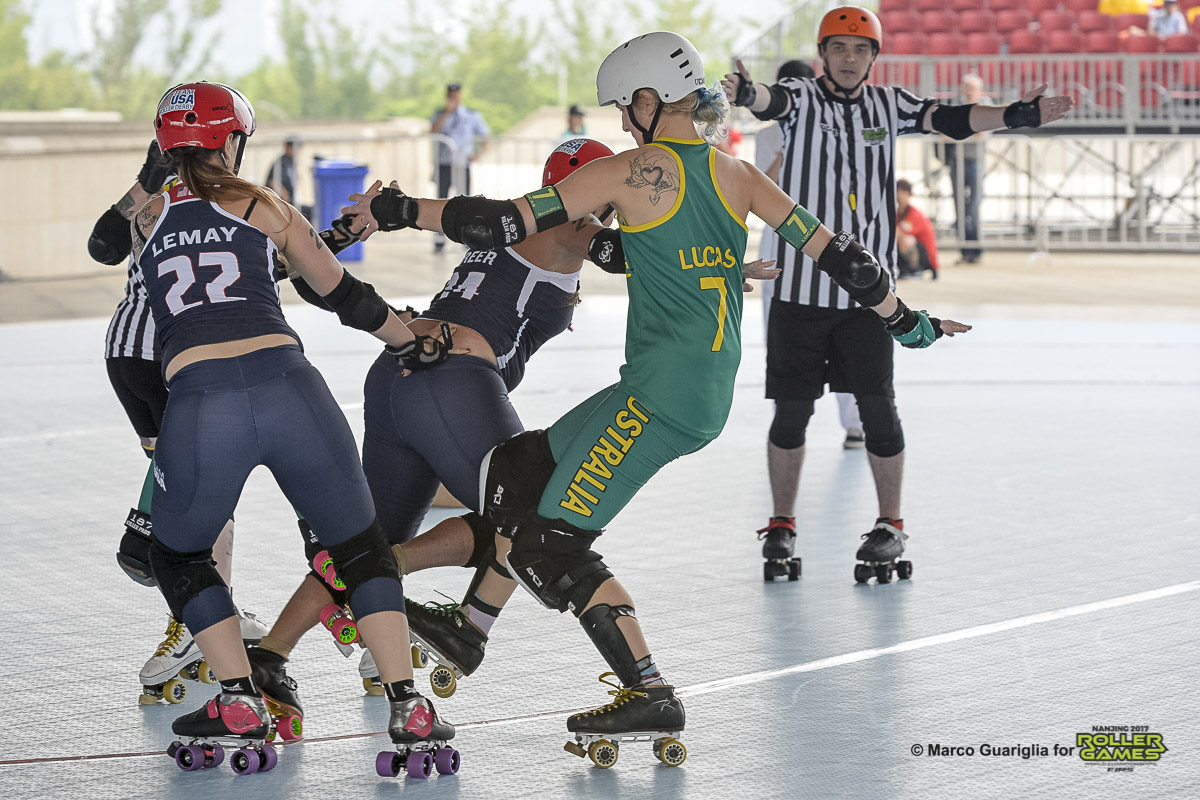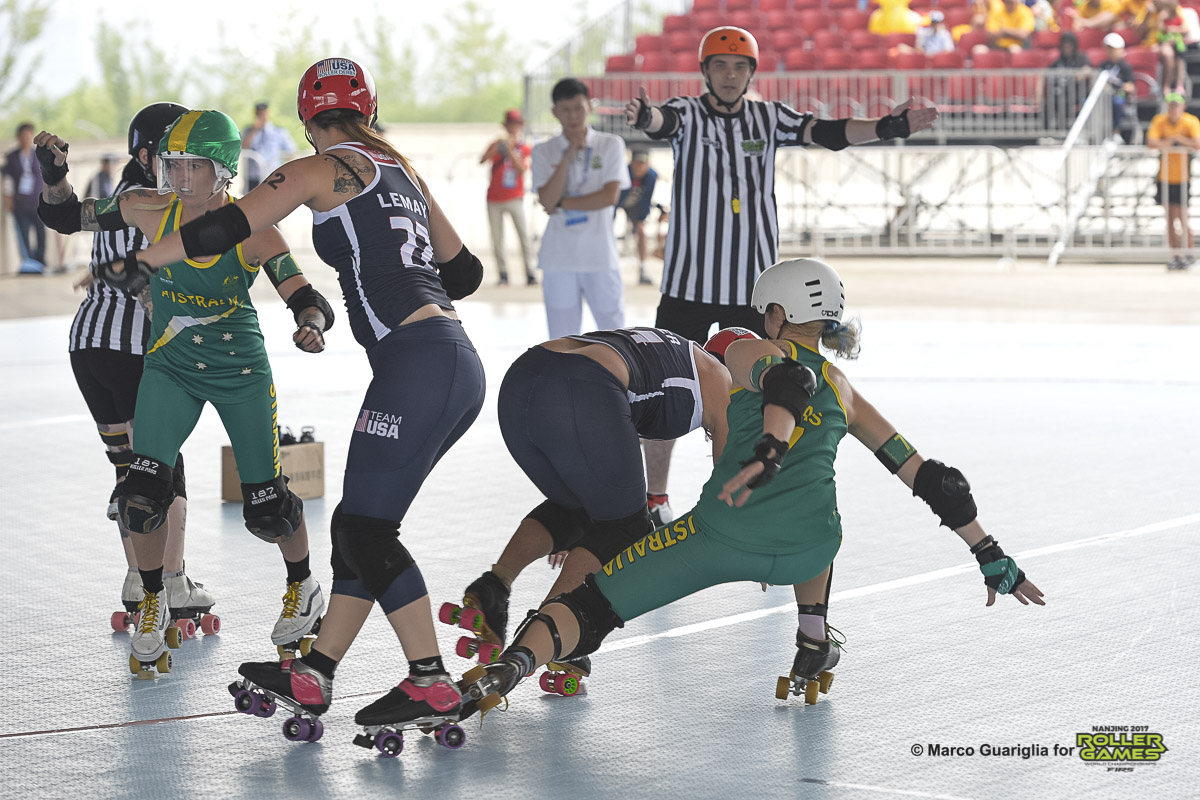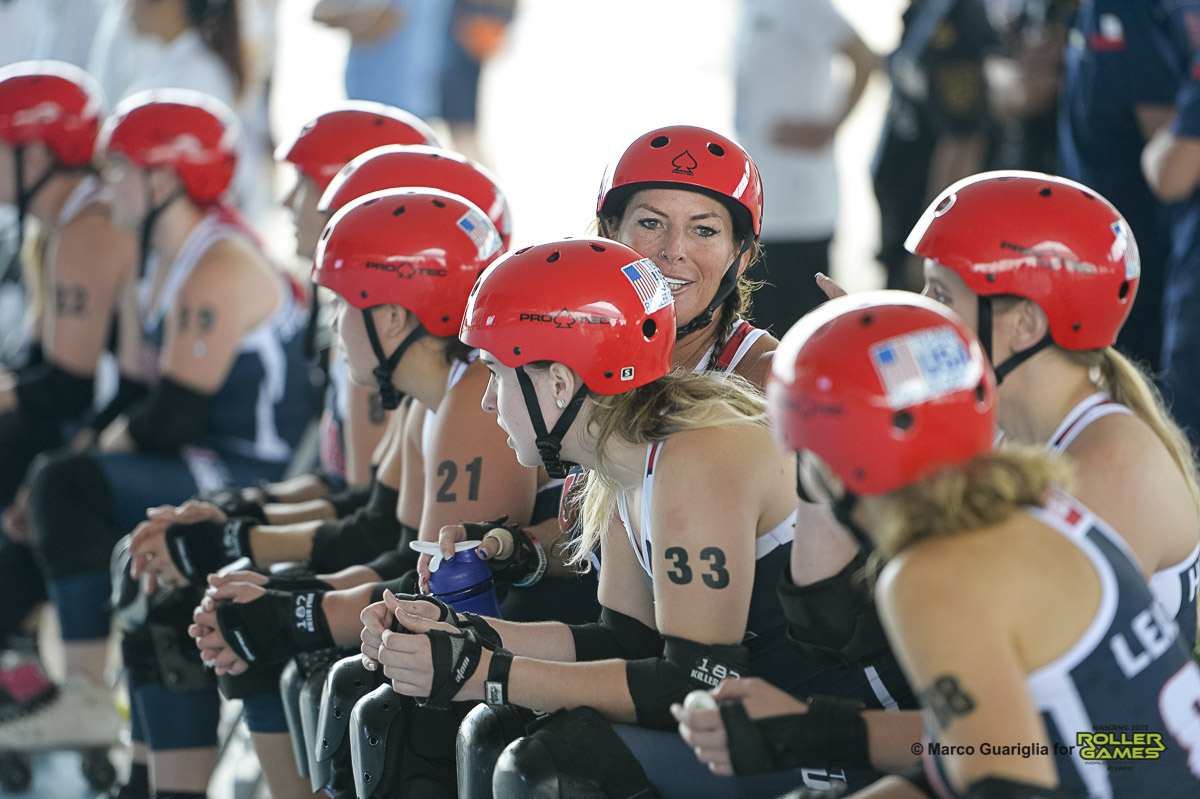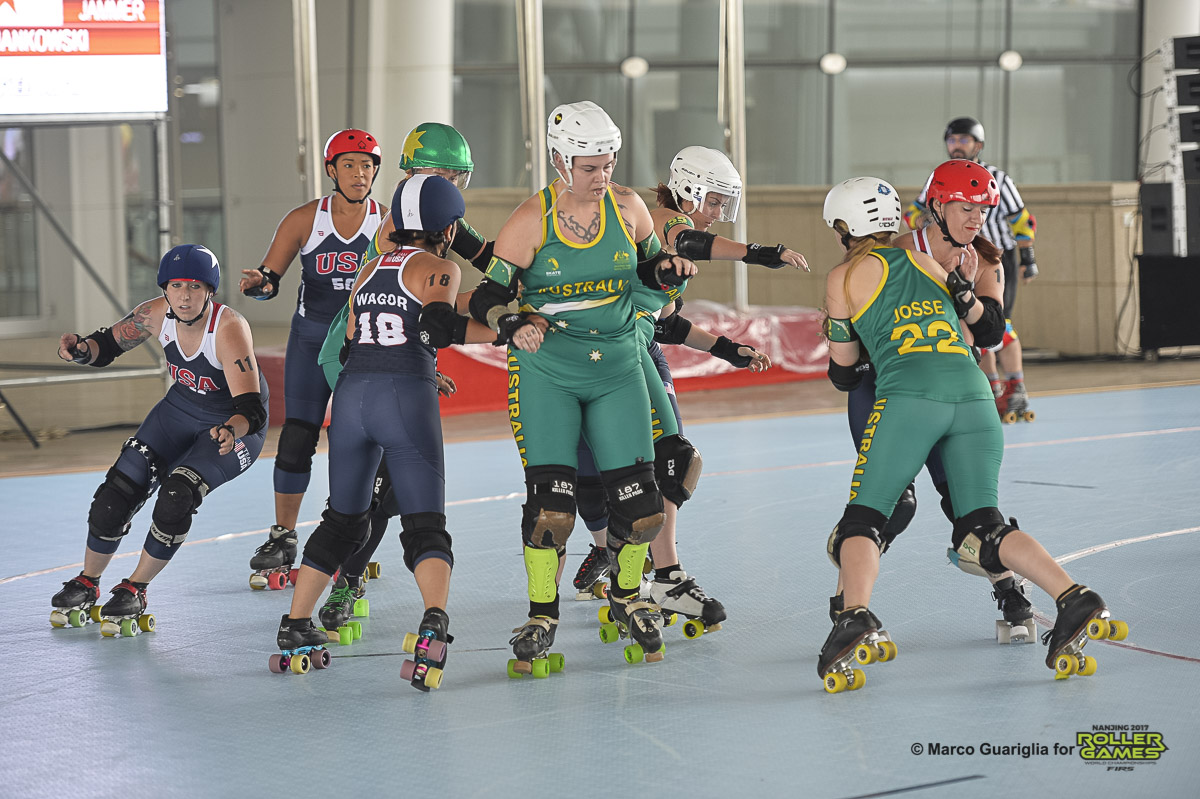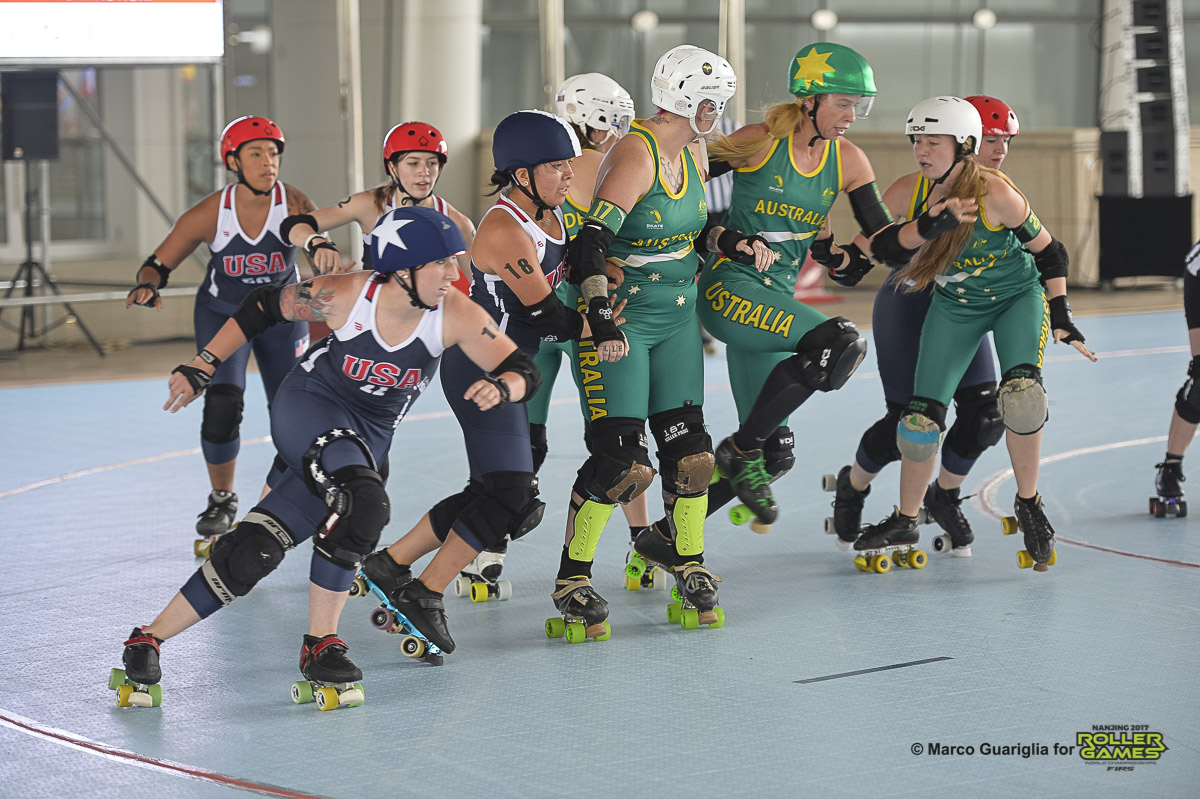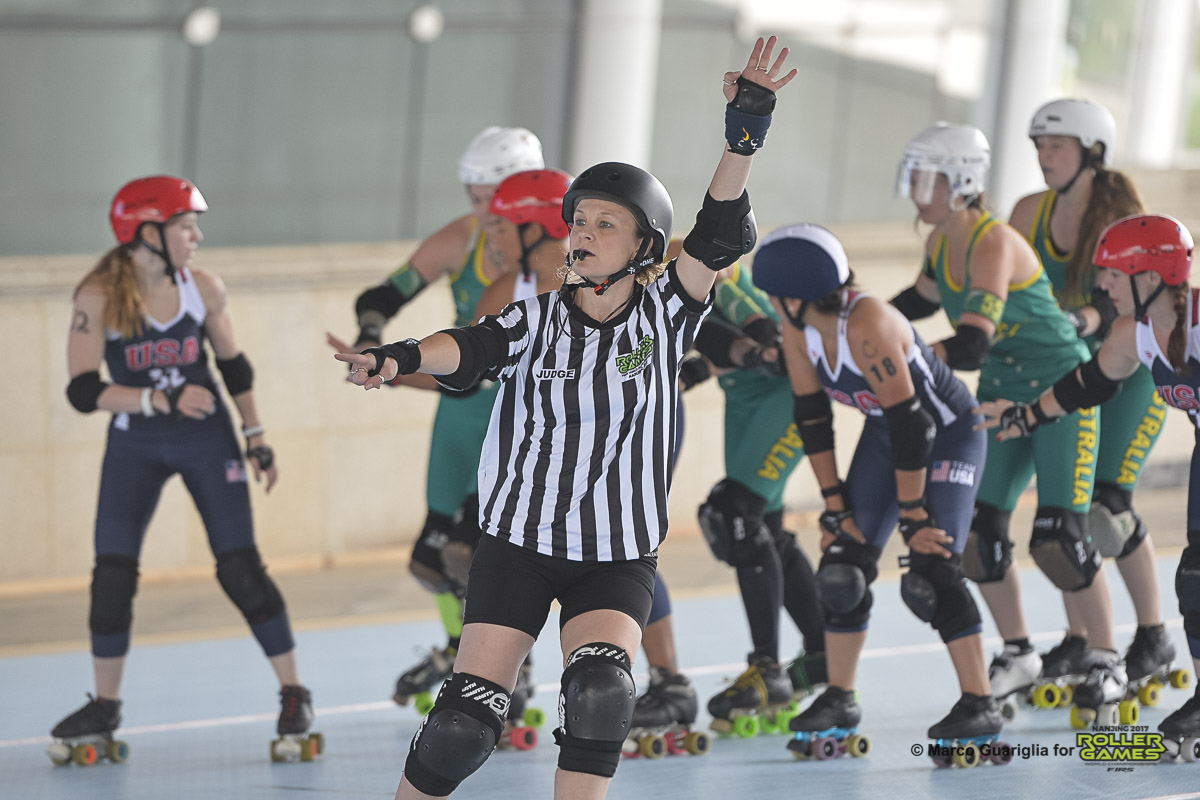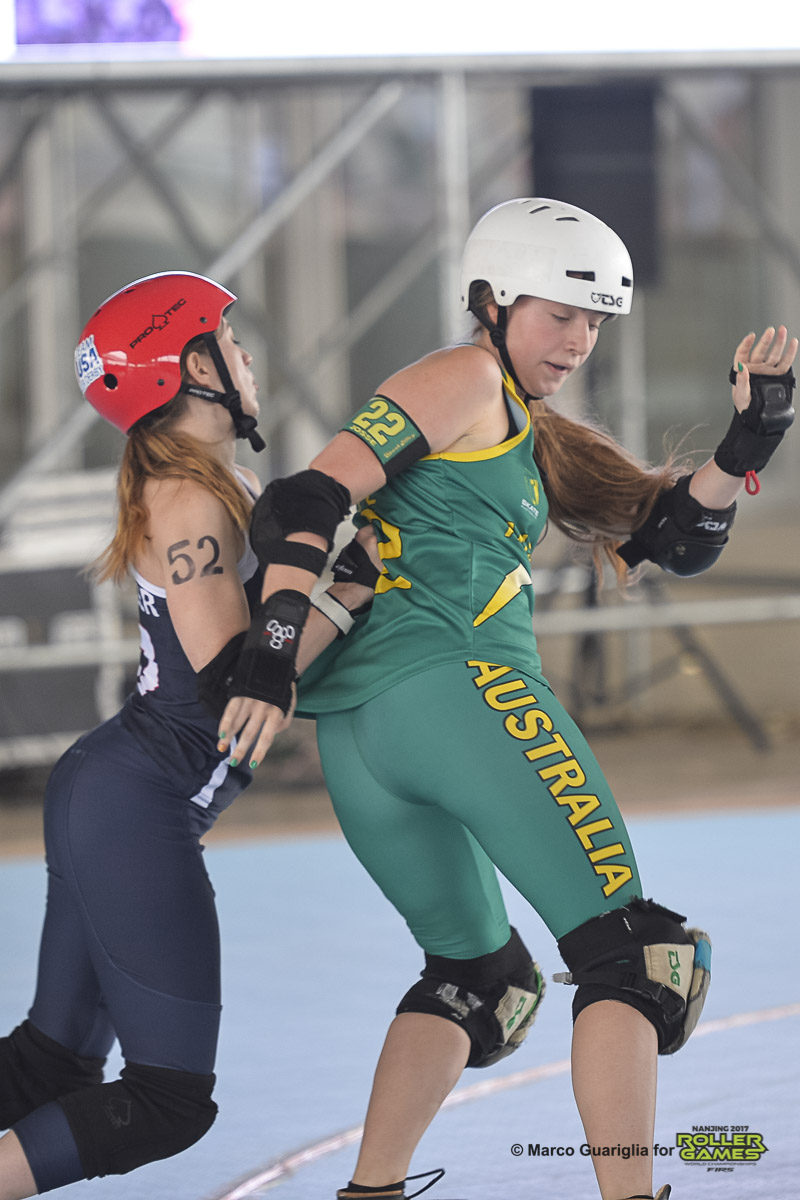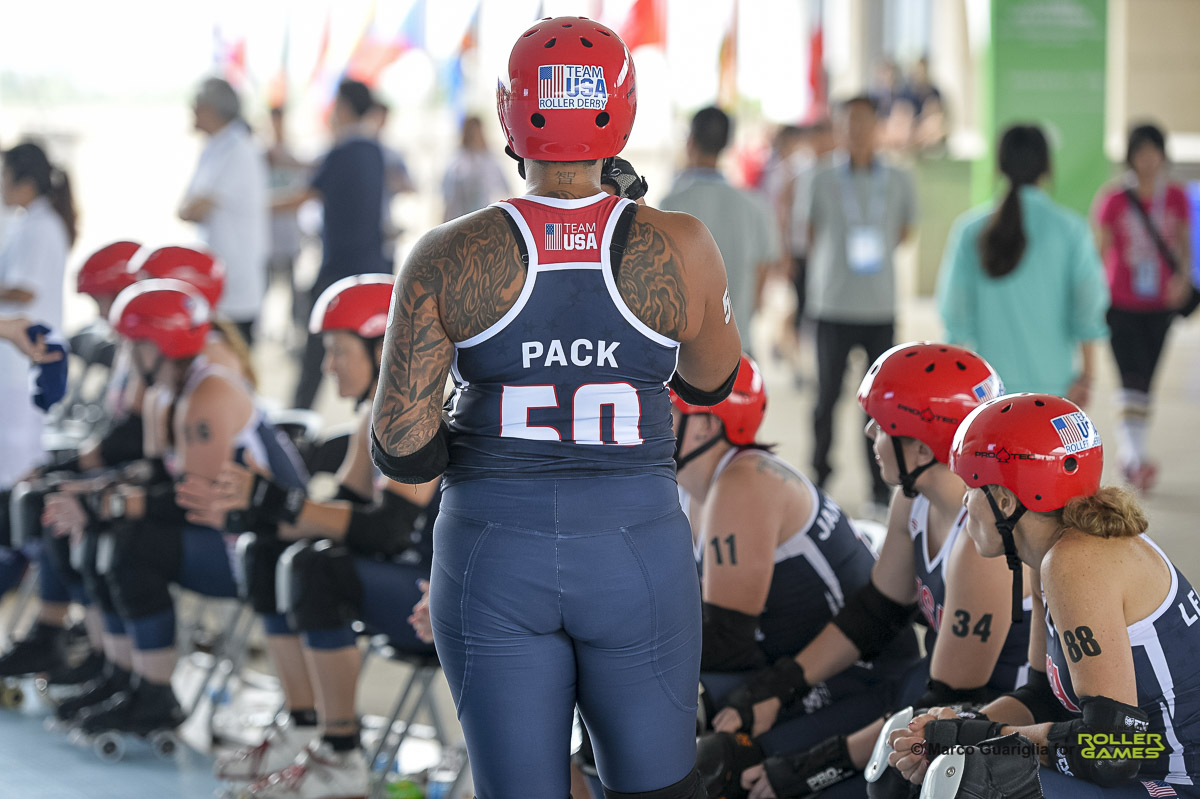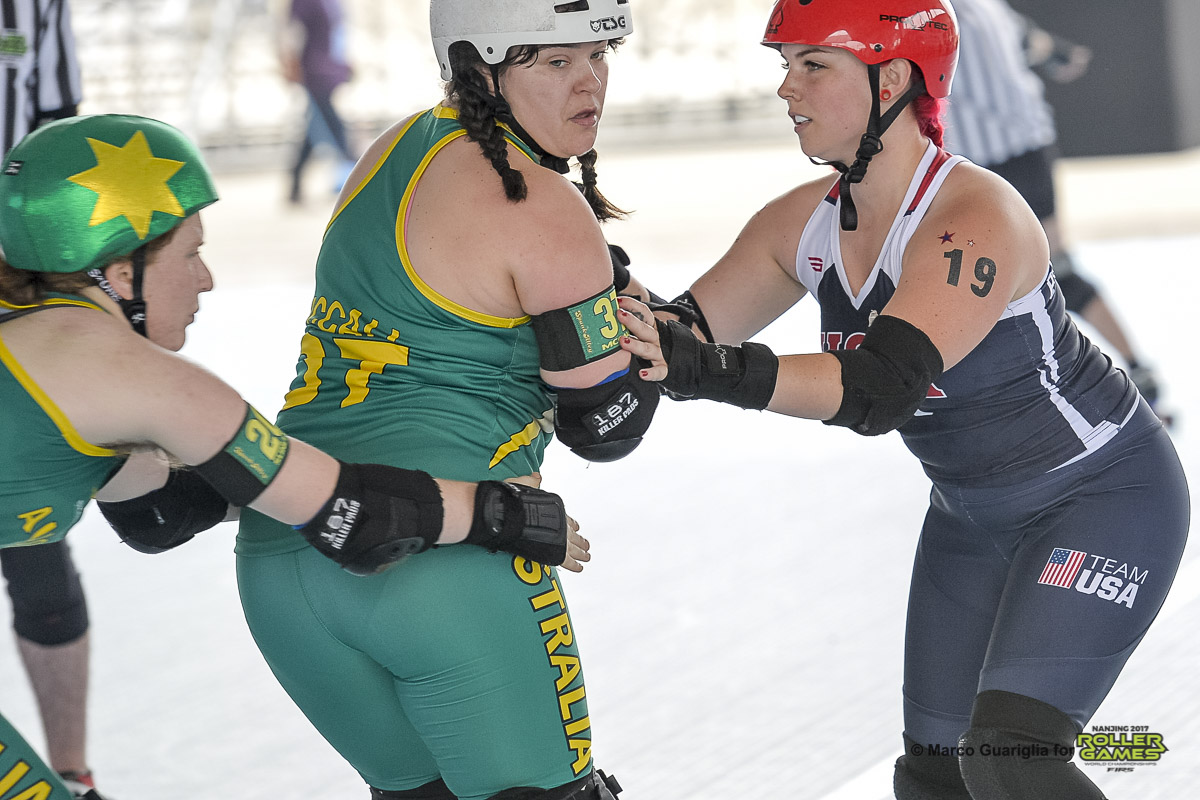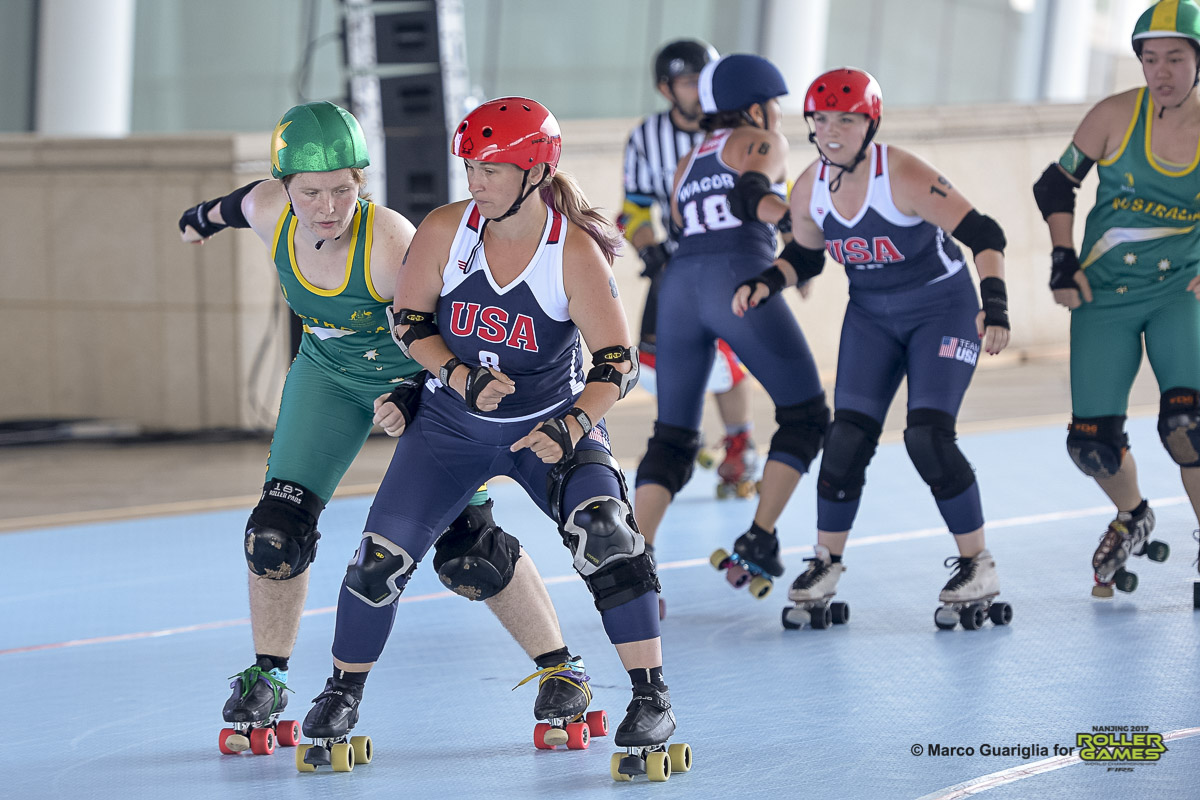 The National Teams of Australia and the United States faced during the opening game and their performance did not disappoint. Australia fought every minute of the game and displayed great teamwork, but unfortunately it was not enough to defeat their opponents. Team USA was strong from the first minute and quickly accumulated points, combining strong defensive work with efficient and speedy offense. The final score of the game, 228 to 5 for the Americans, does not give enough credit to the hard work of the Aussies, but does show that the USA is a force to be reckoned with and a favorite to claim the first Roller Games gold medal.
During the second game, the National Teams of Japan and Spain took the track to established the second winner of the day. The game started with both teams fighting for position at the front, implementing smart strategies and excellent team work. During the first part of the game, the score remained close and Japan continued to engage in heavy blocking in the pack, which included many falls. The demanding physical conditions that Spain imposed, especially within the pack, were too much for the Japanese players. Eventually the Spaniards controlled the game and showed their dominance both physical and strategical, beating Japan 231 to 16.
The tournament continues tomorrow with four games as Australia takes on Japan at 8am and the USA faces Spain at 10am. Later on we will have Spain back on the track facing Australia at 2pm and finishing the day with Team USA playing against Japan at 4pm.