The competition started with Open Qualifier inside CATF in Vista, California and then moved to the Galen Center in downtown Los Angeles for the following event phases. 104 skaters from 35 countries competed in a 4 day battle for Top 8 spots that will take them into the SLS Final at the second stop of the 2019 World Skate/SLS tour, the qualification event series for Tokyo 2020 Summer Olympic Games.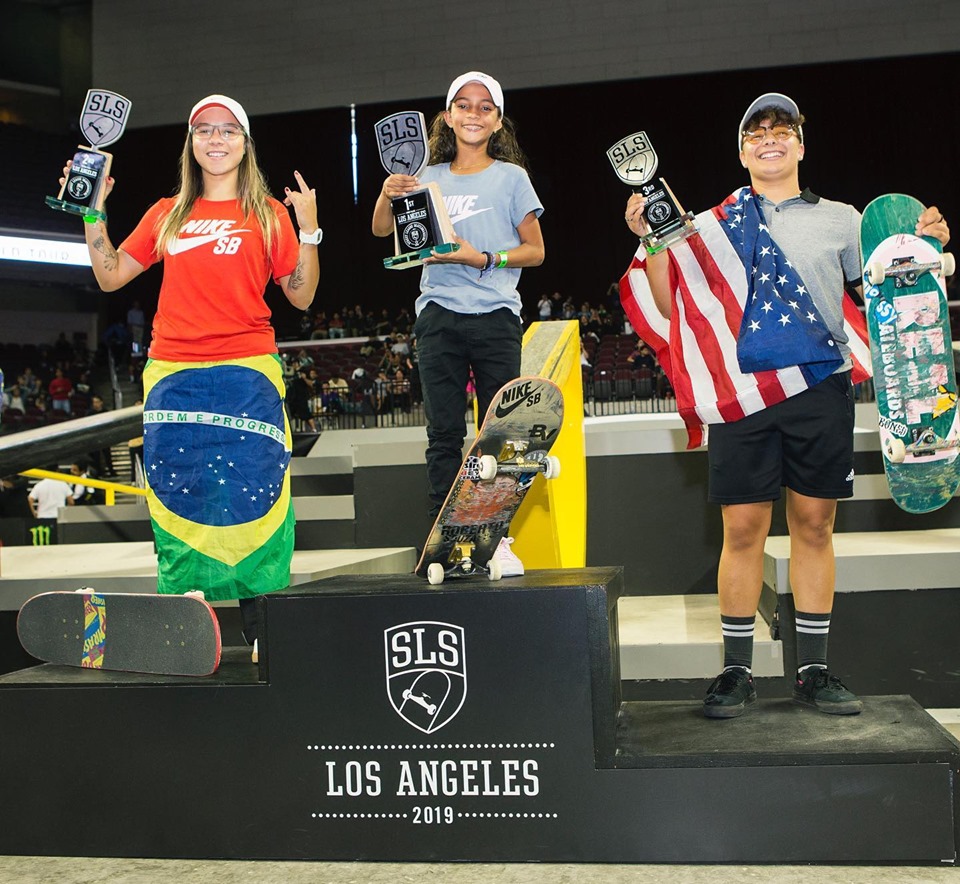 Girls started the Final with 12 years old prodigy Yumeka Oda from Japan. Yumeka was skating in her first ever World Skate/SLS Final. And the list of the ladies competing in the Final went on with legends like Leticia Bufoni from Brasil and Alexis Sablone from the USA, always smiling Margielyn Didal from the Philippines and Aori Nishimura from Japan, the winner of 2018 World Championships. New to the Final was Alana Smith from the USA who fought for her spot all the way from the Open Qualifier. Defending her victory from the SLS London tour stop was Pamela Rosa from Brazil and shining on the course was the 11year old fairy from Brazil, Rayssa Leal.

Rayssa Leal, the youngest competitor of the event, won the LA Stop skating in her only third World Skate/SLS contest. Rayssa proven her top form and skateboarding skills trick after trick by winning with 23.3 points final score; second place went to Pamela Rosa with a 22.8 final score, third place with 22.5 points in final score went to Alana Smith for her amazing skateboarding through out the skate course. Congratulations to all the Female skaters!
Women final results
1 Rayssa Leal – BRA
2 Pamela Rosa – BRA
3 Alana Smith – USA
Click HERE for the full ranking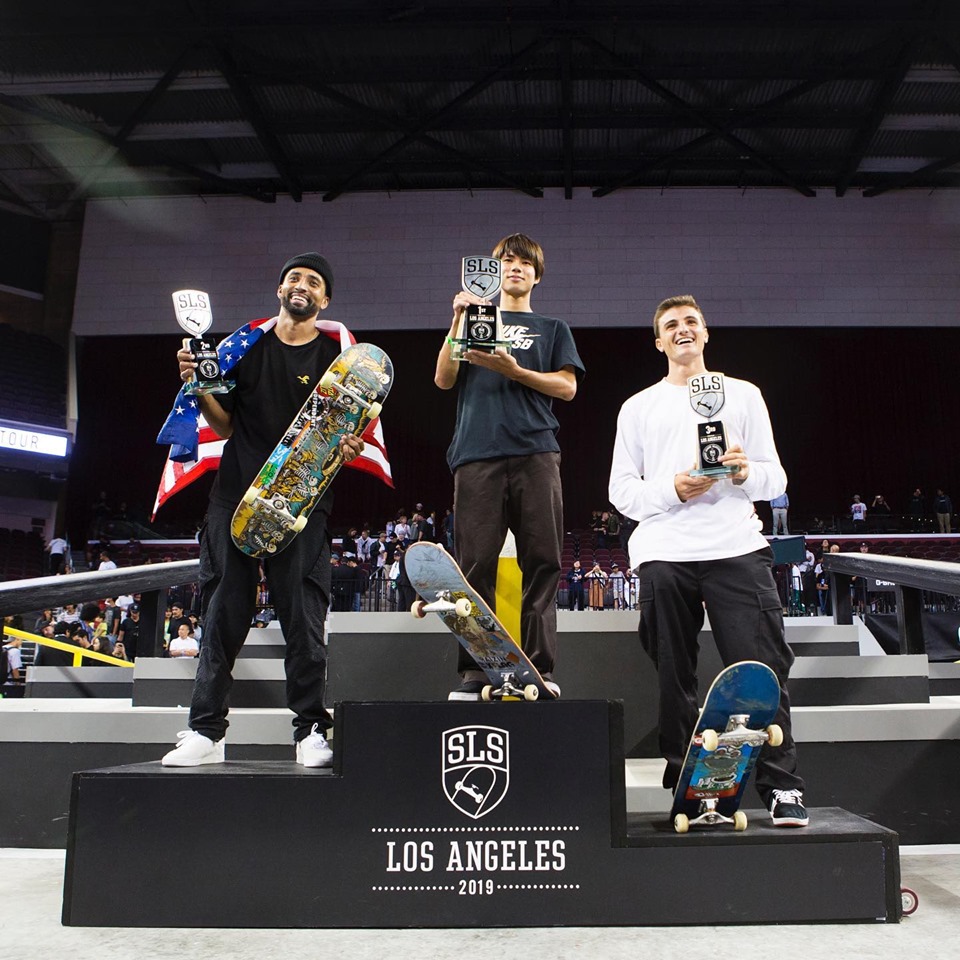 After the Women Final, the time has come for the Final clash of the titans in Men division. The Top 8 skaters who made it here were: Vincent Milou from France, competing at his third World Skate/SLS final; Giovanni Vianna from Brasil who made it all the way from the Open Qualifier and for the first time ever at any SLS event; incredible Sora Shirai from Japan who had his SLS debut at the SLS London tour stop Final early in May; Maurio McCoy from the USA with his first World Skate/SLS Final; Kelvin Hoefler from Brasil, one of the best skateboarders in the World Championships 2018; Carlos Ribeiro from Brasil who looked really strong in the Semi Final earlier that day; Yuto Horigome from Japan and the living legend and 5-time champion Nyjah Huston from the USA.

Yuto Horigome skated some of the most incredible tricks and won this SLS tour stop with a well deserved 35.7 points in his final score; second place went to Maurio McCoy from the USA with 34.5 point final score and third place, with 34.1 final score, went to Vincent Milou from France.
Congratulations to all Men competiting at this event! You were amazing!
Men Final Results
1 Yuto Horigome - JPN
2 Maurio McCoy - USA
3 Vincent Milou - FRA
Click HERE for the full ranking
Pics Credits: Courtesy of SLS