The Olympic Games Tokyo 2020 (24 Jul – 9 Aug) will take place in hot and humid environmental conditions. Hot and humid ambient conditions limit heat dissipation capacity during exercise, thus impairing endurance performance and increasing the risk of exertional heat illness such as heat cramps, heat exhaustion and heat stroke.
The risk of heat-related illness can be reduced by adopting countermeasures such as heat acclimatisation.
The IOC Medical Department created a guide addressing some "Frequently Asked Questions" about performing in hot and humid ambient conditions and provides recommendations to optimise performance and reduce the risk of heat illness.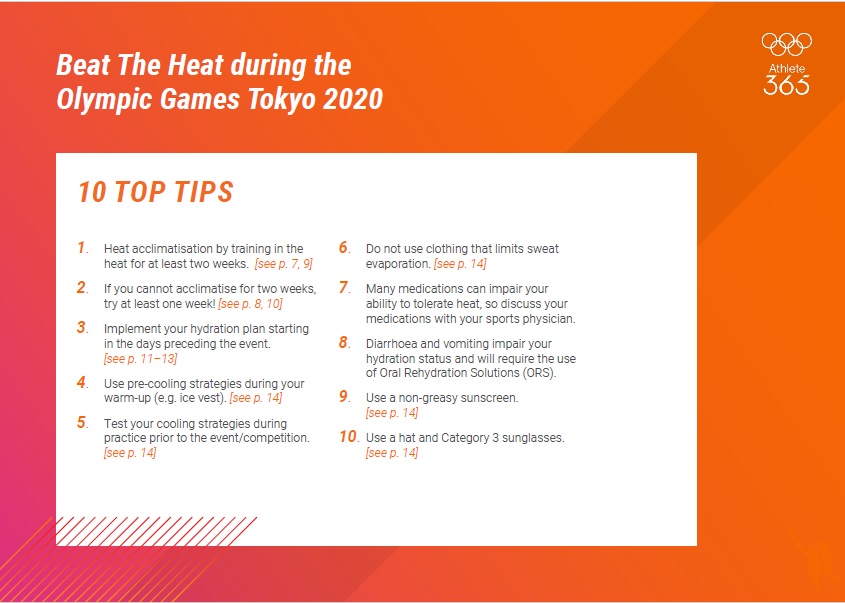 Click HERE to download the Beat the Heat guide
To find out more, visit www.olympic.org