The World Skate Academy has designed the Inline Speed Skating Judges Update Seminar with the aim of raising the international level of knowledge of the Judges. Better-prepared Judges guarantee better-judgement in the World.
Raising the professional quality of our knowledge of Inline Speed Skating Rules and Regulations will establish us in the correct interpretation and legal application of the Rules.
The correct arbitrement of a competition is multifactorial, that is why we have focused the Update Seminar trying to cover most of the topics that could help to achieve a better understanding of the rules that govern our sport. It is important to note that the Seminar will be aimed at Judges with knowledge for high performance since the purpose will be to expand, develop, update vital topics. However, the constant development of normative related has shown that there are still items to be deepened, issues to be debated and enforcements to be tested.
The Update Inline Speed Skating Judges Seminar will be carried out through Technical and Theoretical Classes, which will be organized, allowing the topics to be studied to guarantee a maximum professional training by providing its Judges with the most up-to-date knowledge. Certificate of Participation endorsed by World Skate will be awarded.
At the end, Judges will take a Final Test. In addition, International Judges having attended and passed the test will have the possibility of being eligible to officiate on International World Skate sanctioned Competitions.
The course will consist of 12 lectures - 1.15 hours each - starting from April 10 to May 2. The Assesment Test will be hold on May 9.
National Federations will be in charge of formalizing the registration of their judges. More info HERE
Speakers - alphabetical order
Marco Altmann (Germany)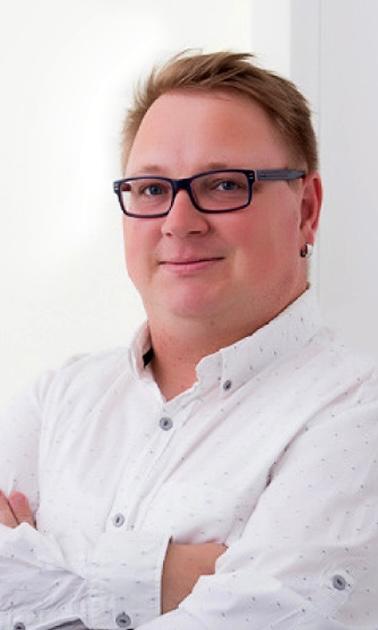 Marco Altmann has been a judge for 25 years, starting in Germany as a Regional Judge, then grew becoming the Chairman of Judges in Germany in 2015. Among the multiple events in which he took part as a judge, there are the European Championships in 2005, 2006, 2014 and 2016, the World Games in 2017 in Poland, the European Cup Races from 2014 till 2019, the World Roller Games always in 2019 and the Hour World Record in 2020. Over the years, Altmann has also been invited to speak to judges' seminars around Europe.
Discipline: Start Procedures - Jury Critieria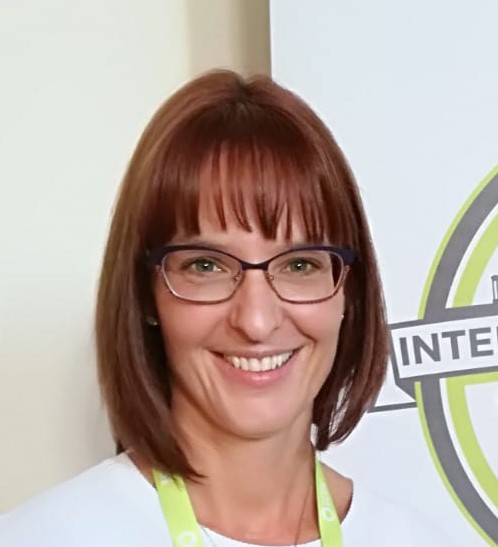 Rhoda Bueker (Australia)
Rhoda Bueker graduated with a Bachelor of Business (Accounting/Law). She became an Australian Inline Speed Skating judge when her eldest son took up the sport in 2006. Since then, she has been involved with Inline Speed Skating at all levels and has held numerous positions as Speed Skaterz club and SAVS Treasurer, SAVS Speed Skaterz club & SAVS Officials' Representative, SAVS Acting Chair, Australian Speed Skating Referee and Commissioned Speed Officials Chair (Victoria). Rhoda was awarded an Elite Sports Judges Scholarship in 2014 from the Australian Institute of Sport where she trained with many elite judges from a variety of Australian sports. The training was focused on her professional development for an international judging career. She was successful in achieving her WSK International Referee qualification at the 2014 World Championships in Argentina. Throughout her career, Rhoda has participated in the Youth Olympic Games (Buenos Aires 2018), World Roller Games (Nanjing 2017, Barcelona 2019), World Inline Speed Skating Championships (Kaohsiung 2015, Netherlands 2018), 8 Oceania Inline Speed Skating Championships, and numerous National, State Championships and local events in Australia. She was a presenter at the 2019 Rome International Judges Seminar and at the 2019 WSK Oceania Judges Seminar.
Discipline: Interruption of a race - Race Protocols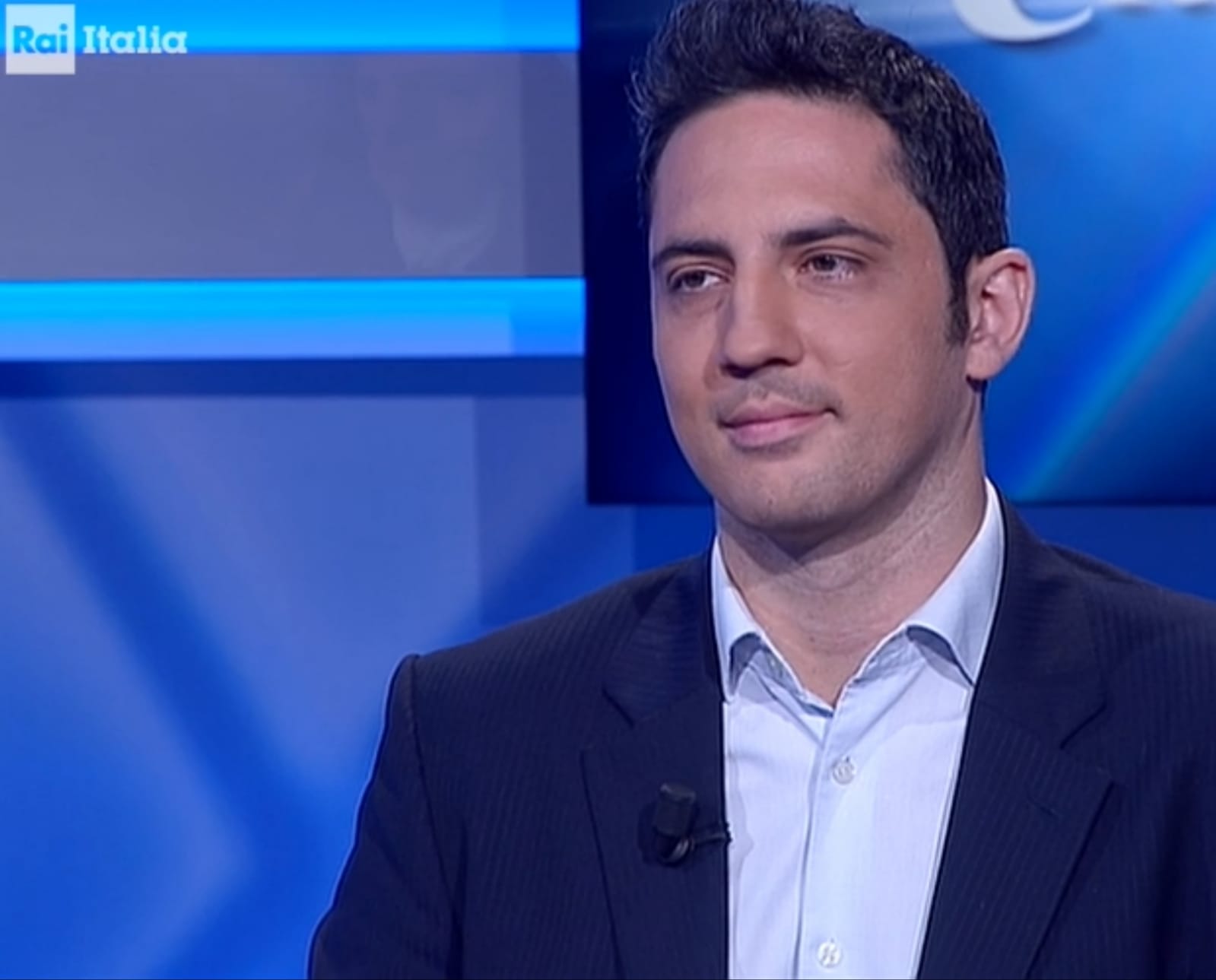 Andrea Chirico (Italy)
Andrea Chirico has a Bachelor's Degree, a Master's Degree, a Ph.D., and a Specialization in Psychology and Psychotherapy in the section of Sports Psychology. Andrea is an Assistant Professor (Lecturer) at "Sapienza" University of Rome. He has different research interests in the areas of Health and Sport Psychology, with a particular focus on the processes involved in people's "self-regulation" of health behaviors. He made more than 50 publications in the areas of Sport Psychology, Health Psychology and Psychometrics. He carried out collaborative activities in research in Australia, Switzerland, Spain, France, Bulgaria, Estonia, Finland, Germany, Greece, the United Kingdom, the United States, and, of course, Italy. At the moment, he is a project investigator for two Erasmus+ Project on Antidoping, and two projects granted by the Italian Ministry of Health.
Discipline: Prsycology: pressure control - Judges Team Work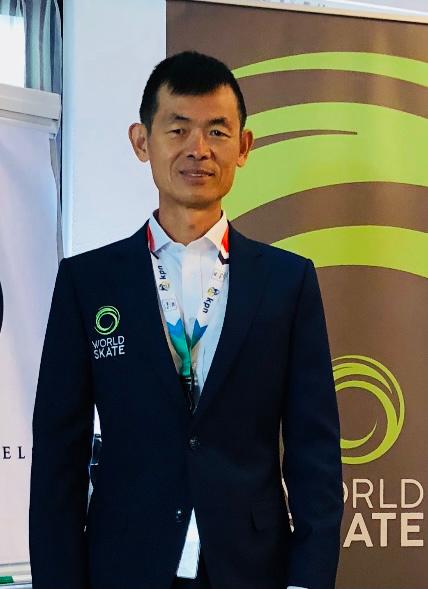 Huang Chin - Lung (Chinese Taipei)
Huang started roller skating in 1979, and participated in figure skating first. He has won pairs skating gold medals in two national championships. He started inline speed skating in 1990. In 1995, he led team Chinese Taipei to win the first world medal. 2000 won first world gold medal, the 2009 World Games won four gold medals, and the 2013 World Games won the gold medal again. Became a member of the World Skate Speed Technical Committee in 2014, until now! Switched to Ice Speed Skating in 2016 and led two skaters to qualify for Speed Skating in the Pyeongchang Winter Olympics in 2018.Specialty: Double Line Training System. Perfect body control, everyone has a chance to win.
Discipline: Video analysis - Jury Criteria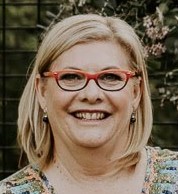 Karen Doyle (Australia)
Karen Doyle's involvement with speed skating began as a competitor in 1976 and almost immediately she developed an interest in officiating, gaining her Australian Referee's commission in 1978 and her International Referee's Commission at the World Championships in Ostend in 1981. Karen is passionate about the education of sports officials for Speed Skating having been actively involved in the creation and implementation of officials accreditation programs in Australia for the past 40 years. Karen is the current Chair of the Skate Australia Commissioned Speed Officials Committee, a position she has held since 2010. During 2014 Karen acted as Mentor for Rhoda Bueker, who had been awarded a Sport Australia Scholarship for the National Officiating Program. In addition Karen has served on the Skate Australia Board since March 2015, being active in all aspects of Skate Australia Inc operations for all disciplines and became President of Skate Australia Inc in April 2016. In January 2019, Karen joined the Executive Board of World Skate when she was appointed to the position of World Skate Oceania President.
Discipline: Jury ethics & Conduct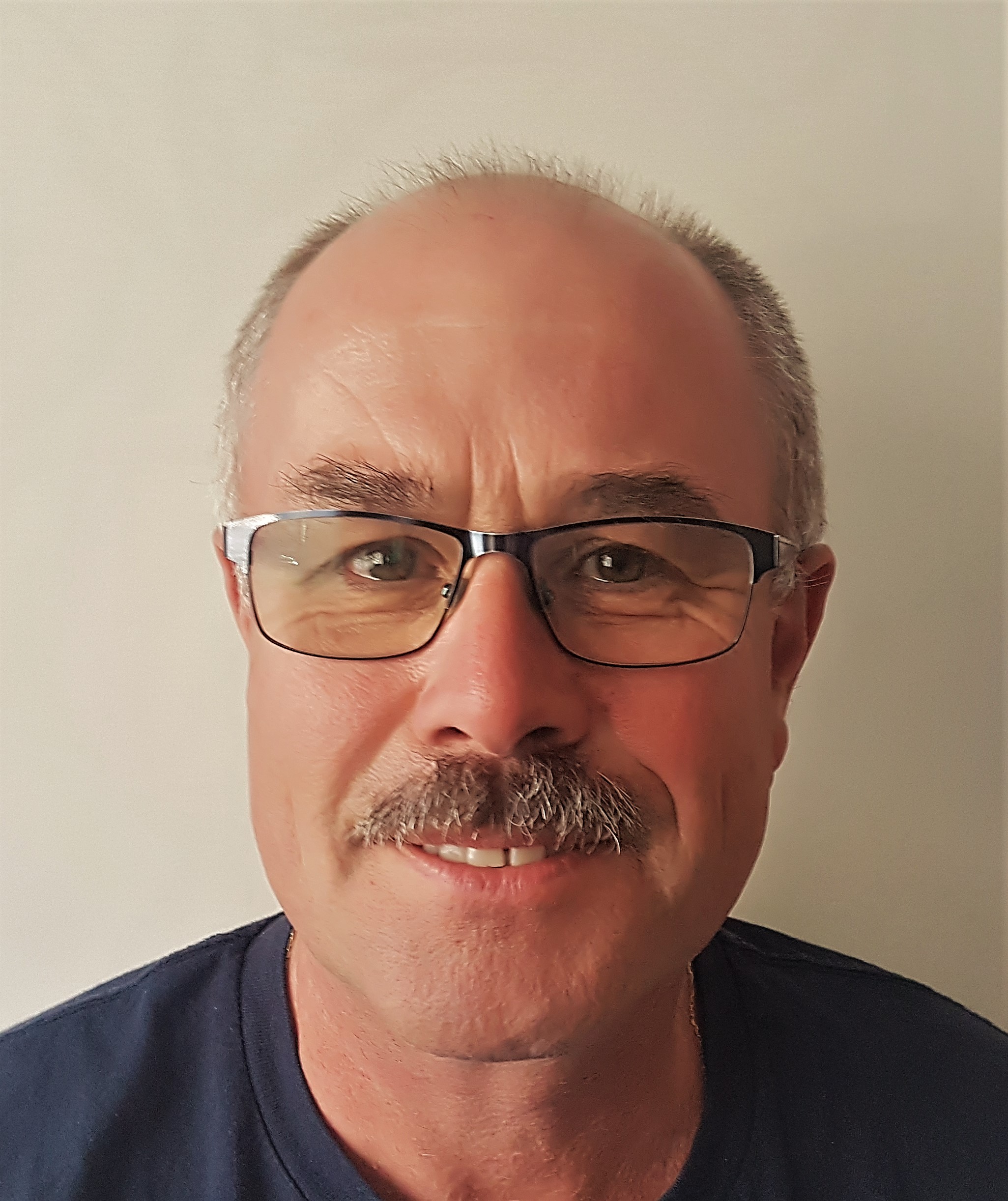 Denis KRUPKA (Czech Republic)
Denis Krupka graduated as a dentist at the Charles University of Prague in 1987. Since 2003 he has been working on the development of inline speed skating in the Czech Republic. At first as a coach, since 2009 also as a referee. In the end the referee's career prevailed. He has been an international judge since 2013, he has been a judge at five European Championships between 2014 and 2019 and at the 2017 World Games. In his homeland, he is in charge of educating new referees and their further education.
Discipline: Sanctions Team Fault - Trajectory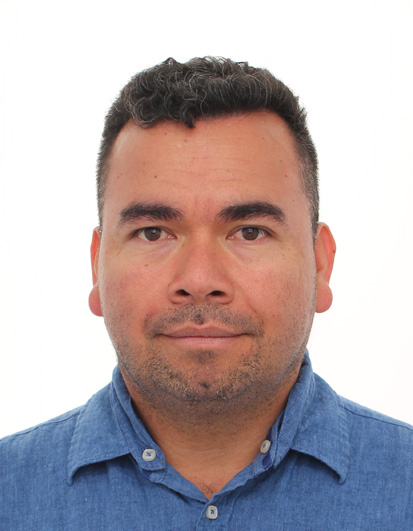 Ismael Enrique Ochoa Corzo (Colombia)
Ismael Ochoa graduated in Languages Teaching and became a Translation Specialist. For many years, he has been playing the role of World Skate America Judges' Coordinator and Speed Skating Judge Coordinator in Colombia. Ismael obtained the title of International Judge of Inline Speed Skating, and since then he has played this role actively. Throughout his career, he has participated in many international events such as the Youth Olympic Games (2018, Buenos Aires), 9 Inline Speed Skating World Championships, the World Roller Games, the World Games, the Pan American, Central American and Caribbean Games, 4 European Championships, the Oceania Championships and International Marathons. As a Judges' trainer, he has conducted several World Skate and Continental Seminars.
Discipline: International Rules Update - Rules Controversial interpretations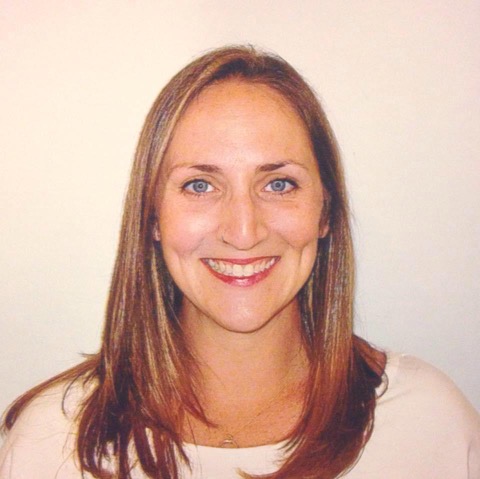 Kristin Smith (USA)
Kristin Smith has been involved in the sport of Speed Skating for over 30 years, initially as a competitor, but eventually finding her place as an official. Certified in 1999 as a referee for indoor speed skating, shortly after, she began officiating outdoor competitions as well and became an International Judge in 2012. Throughout her career, she has been the Chief Referee for both Indoor and Outdoor Nationals in the US, as well as participating in multiple international championships- including the Pan-American Games, World Championships, and the Youth Olympic Games (Buenos Aires 2018). In addition to her work in competitions, Kristin has held positions on Officials' Committees as well as Rules Committees within the sport. She enjoys educating others about the sport and mentoring new officials and referees. Kristin is passionate about creating fairness within the sport and upholding the principles of good sportsmanship amongst athletes, spectators, and coaches alike. Outside of skating, she is a devoted partner to her husband and mother to their 4 amazing children. She currently teaches group fitness, Pilates, and Spinning indoor cycling classes. Kristin holds a Bachelor of Arts in Music degree from the University of Rhode Island.
Discipline: Introduction to Indoor World Skate Rules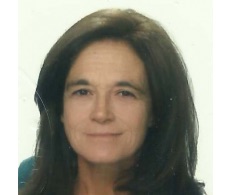 Raffaella Spada (Italy)
Raffaella is a Medical Doctor, specialist in Sports Medicine and Health Statistics, Doctor of Nutrition Sciences. She is a lecturer at the National School of Sport and Health. Lecturer of "Nutrition and Sport", Master's Degree Course in Food Sciences & Human Nutrition at University Campus Biomedico, Departmental Faculty of Human and Environmental Sciences and Technologies, Rome; Collaborates with the Institute of Sports Medicine CONI Sport Lab Sport and Health as a specialist in Sports Medicine and as a nutritionist, working on the nutritional evaluation of Olympic athletes, clinical activity and education. In addition to sport's nutrition directed towards elite athletes, her specific areas of interest are in the preventive, therapeutic and rehabilitative aspects of physical activity and nutrition. For many years she has also focused on relationships between nutrition, health and the migratory process together with the health aspects of differing cultural cuisines. Author of numerous scientific and popular publications.
Discipline: Nutrition: Good practice & Judges proficiency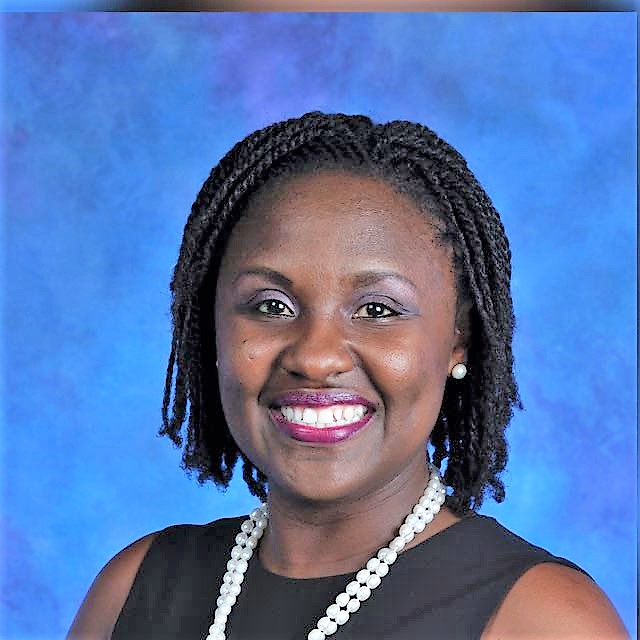 Sasha Sutherland (Trinidad and Tobago)
Sasha Sutherland is the Executive Director of the Caribbean Regional Anti-Doping Organization (RADO). In her role she manages teams in the 18 Caribbean RADO member countries. Dr. Sutherland is also a part-time lecturer at The University of the West Indies, Cave Hill Campus in the Sport Science and Tourism Programmes at the undergraduate and graduate levels. Additionally, she serves on the National Compliance Platform for Anti-Doping in Barbados. When it comes to the passionate advocacy for equity and level playing fields in sports, you'll find no greater proponent than Dr. Sutherland, who holds a BSc Psychology with Literatures in English, an Advanced Diploma in Sport Management and a PhD in Cultural Studies. Her research interests include gender, race and anti-doping in sport. A former triple-discipline athlete of Lawn Tennis, Football and Hockey, Dr. Sutherland brings her knowledge of being athlete, sport administrator and academic together to inform the world in any way she can.
Discipline: Antidoping Control Education for Judges