Amazing competitions in San Juan with the Team Cross race!
Italy wins the Gold medal with Alice Delfino and Francesca Conzi, followed by France with Maeliss Conan and Machilde Monneron; third place for the Host country thanks to Sol Garbajal Gutierrez and Natali Rolon.
In the men competition, France got the Gold - Jules Favre Mercurret and Florian Petitcollin; Silver goes to Italy with Luca Borromeo and Matteo Pallazzo; Bronze to Cristobal Urbina and Mario Bravo from Argentina.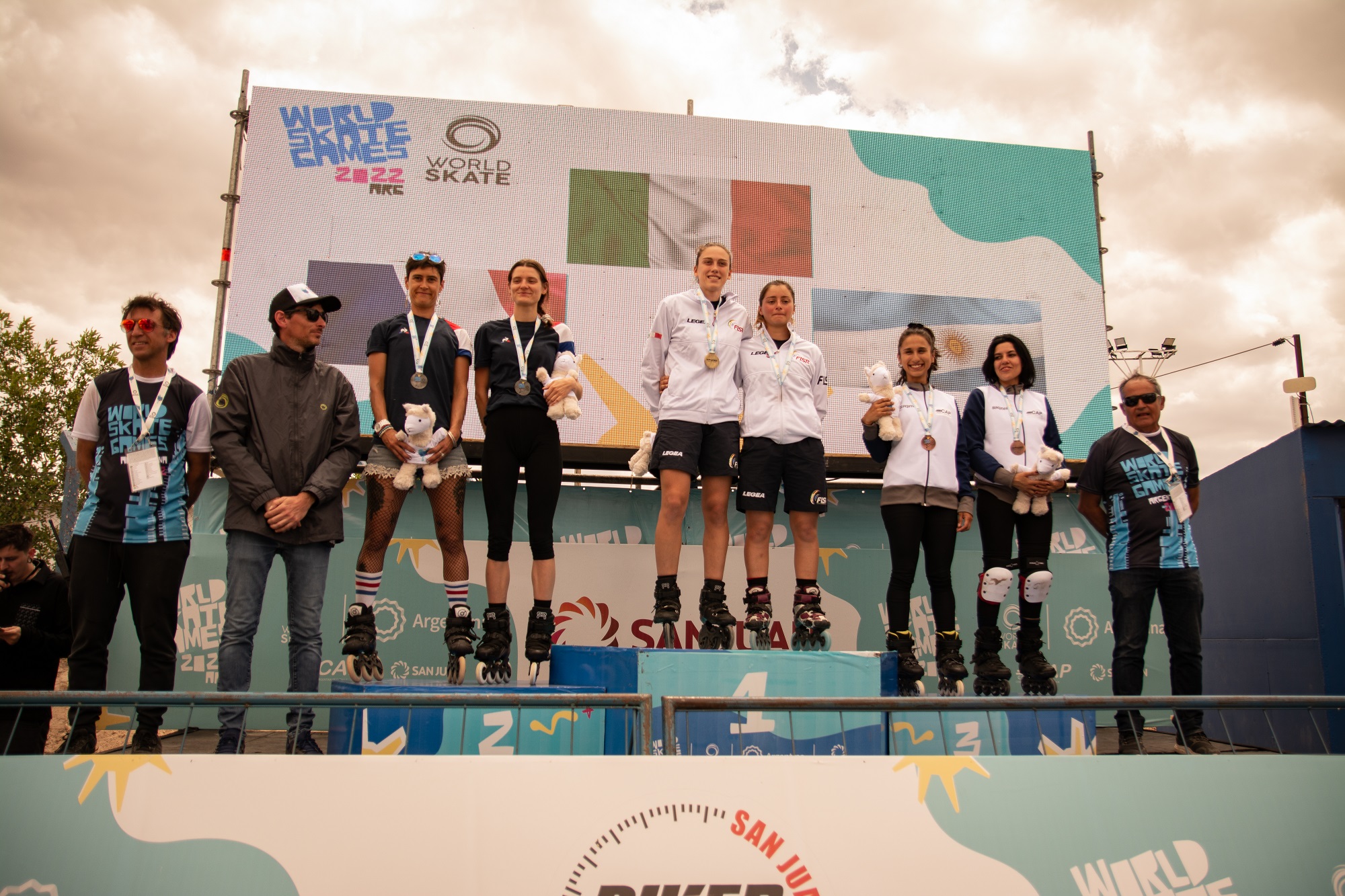 Team Cross Women
Oro - Alice Delfino/Francesca Conzi - ITA
Argento - Maeliss Conan/Machilde Monneron - FRA
Bronzo - Sol Garbajal Gutierrez/Natali Rolon - ARG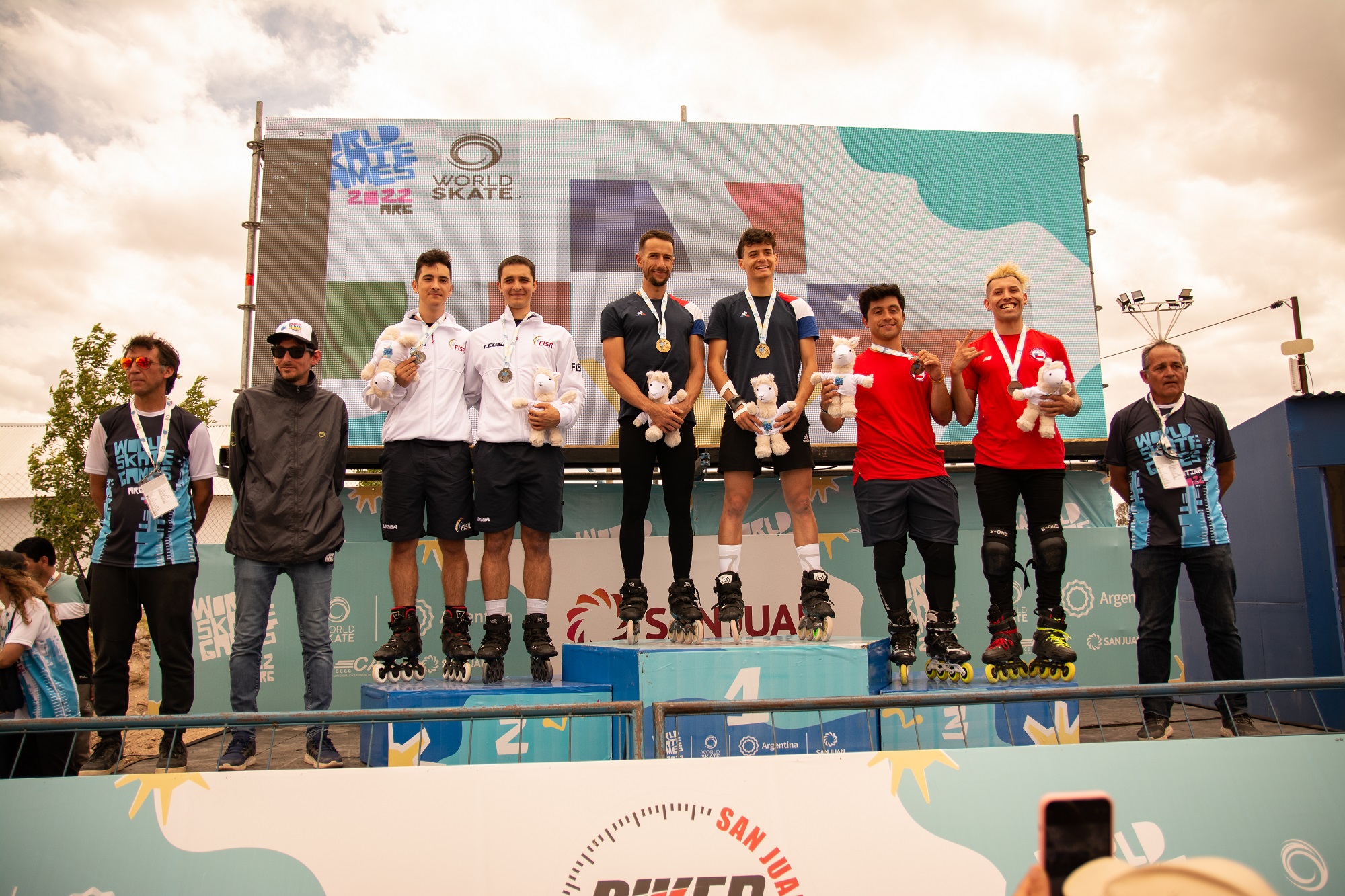 Team Cross Men
Oro - Jules Favre Mercurret/Florian Petitcollin - FRA
Argento - Luca Borromeo/Matteo Pallazzo - ITA
Bronzo - Cristobal Urbina/Mario Bravo - CHI
Tomorrow is the last day of competitions: watch it live on wwww.worldskategames.tv