Slalom skateboarding is one of the oldest iterations of skateboarding as an organised contest activity with over 50 years of unbroken history.
This is a tight-knit global scene with a lot of camaraderie on display here at the San Juan Villicum Race Track in Argentina for the 2022 Slalom World Championships, where over the weekend both male and female champions are crowned in three different slalom disciplines: Hybrid (varied cone spacing), Special (close spacing, swerving course) and Straight (close spacing, straight line) as well as Overall champions created by those scores tallied with the showcase Giant Slalom ender.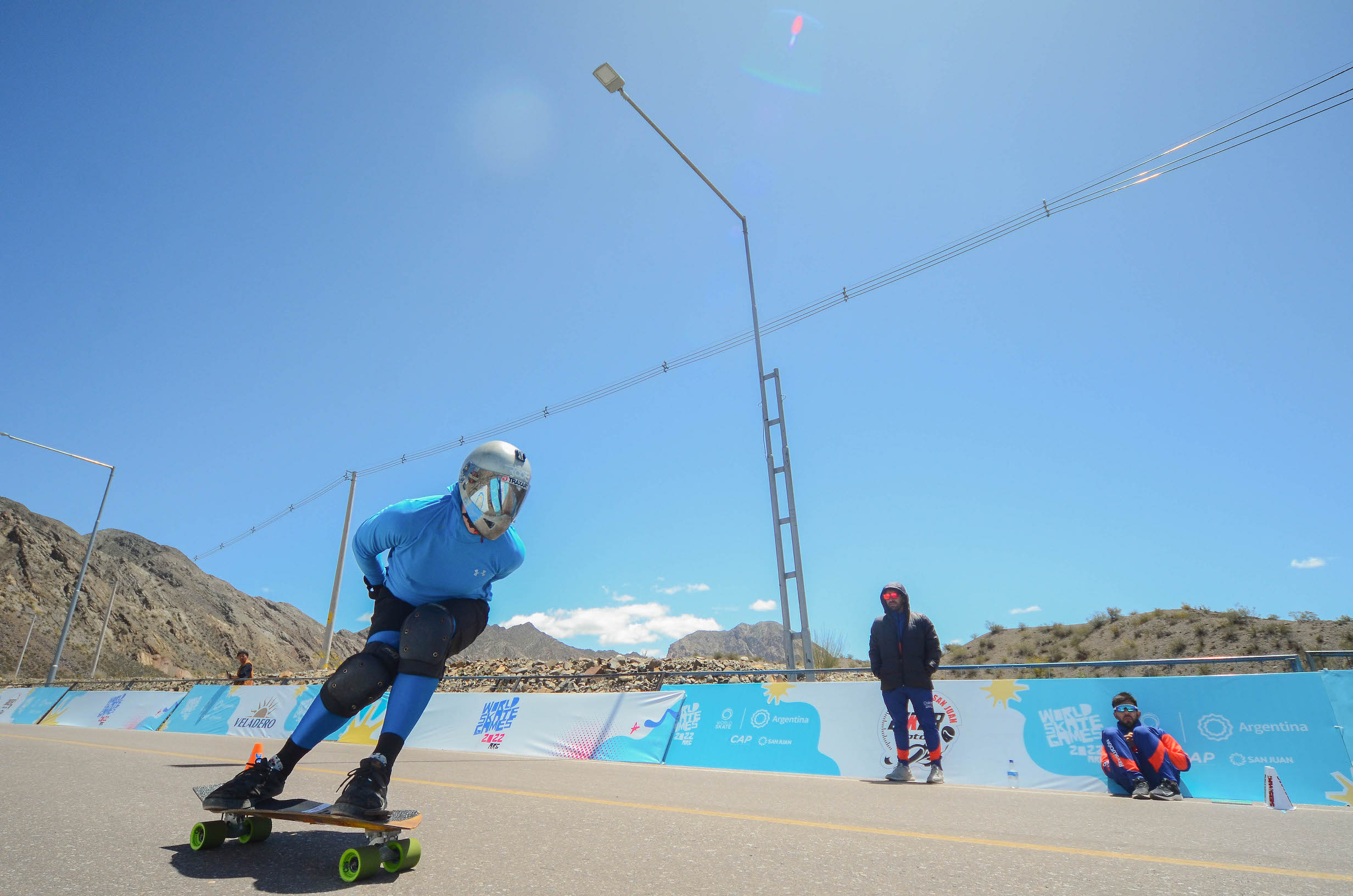 With the Latvian contingent demonstrating something close to domination at the racetrack events, the final day's solo timed Giant Slalom race moves to the Punta Negra Dam Road, a downhill so fierce it doubles up as the World Championship course for that discipline too, later in there World Skate Games. With timings measured to hundredth's of a second, the cumulative scores form all 4 of the weekend's disciplines decided the final outcome and a share of the $10,000 prize money.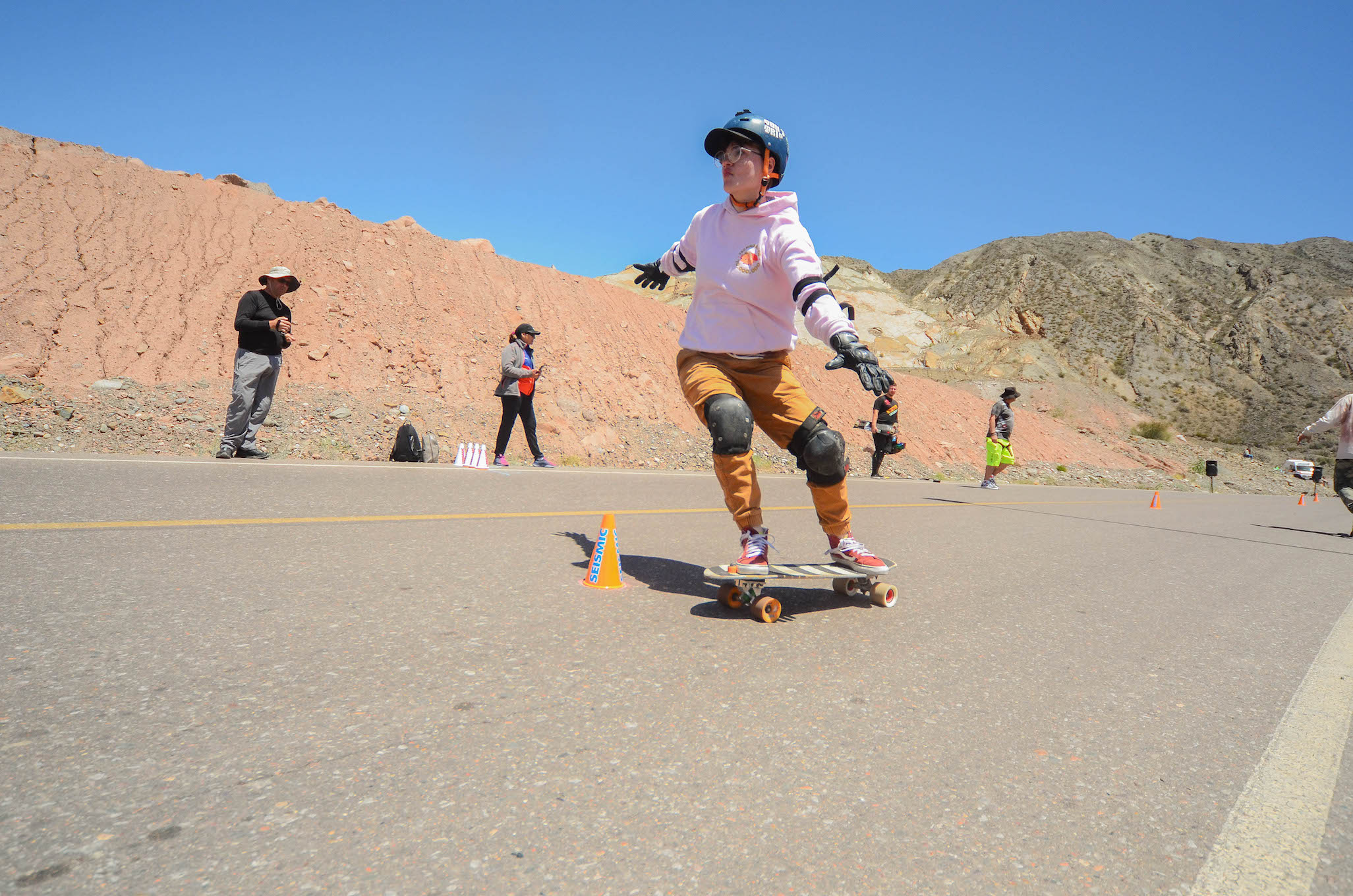 Although everybody comes to compete, the sense of adventure and community is the real driving force behind the enthusiasm and the smiles so evident from everyone involved.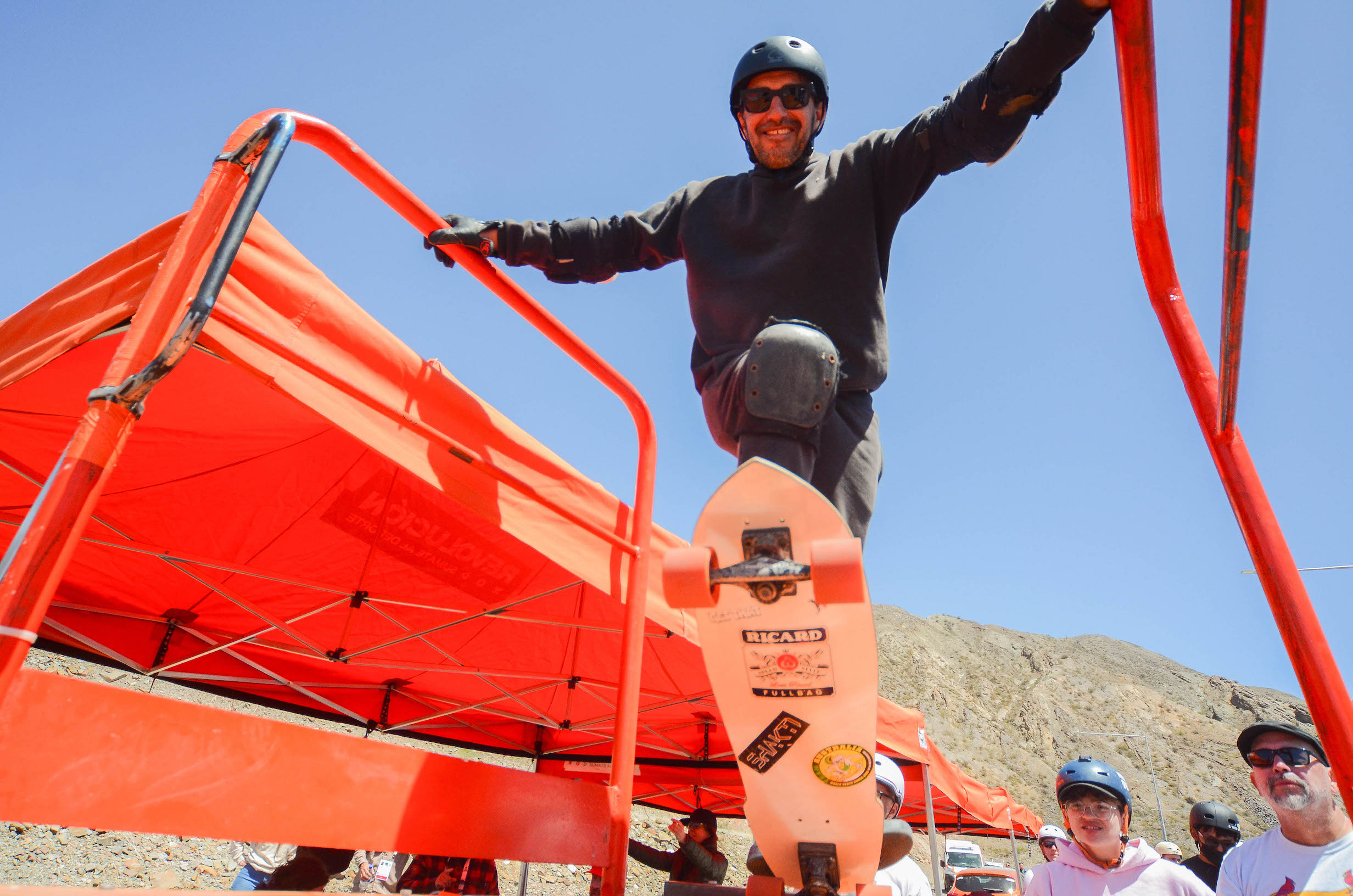 Hybrid Slalom World Champions 2022
Men:
1st: Janis Kuzmins
2nd: Toms Dreiblats
3rd: Gustavs Gailitis
Women:
1st: Lynn Kramer
2nd: Anna Gailite
3rd: Judi Oyama
Special Slalom World Champions 2022
Men:
1st: Janis Kuzmins
2nd: Gustavs Gailitis
3rd: Toms Dreiblats
Women:
1st: Lynn Kramer
2nd: Anna Gailite
3rd: Eliza Gailite
Straight Slalom World Champions 2022
Men:
1st: Janis Kuzmins
2nd: Gustavs Gailitis
3rd: Toms Dreiblats
Women:
1st: Anna Gailite
2nd: Lynn Kramer
3rd: Eliza Gailite
Giant Slalom World Champions 2022
Men:
1st: Jakub Jirman
2nd: George Pappas
3rd: Janis Kuzmins
Women
1st: Lynn Kramer
2nd: Isa Ruiz
3rd: Lari-Ann Rupp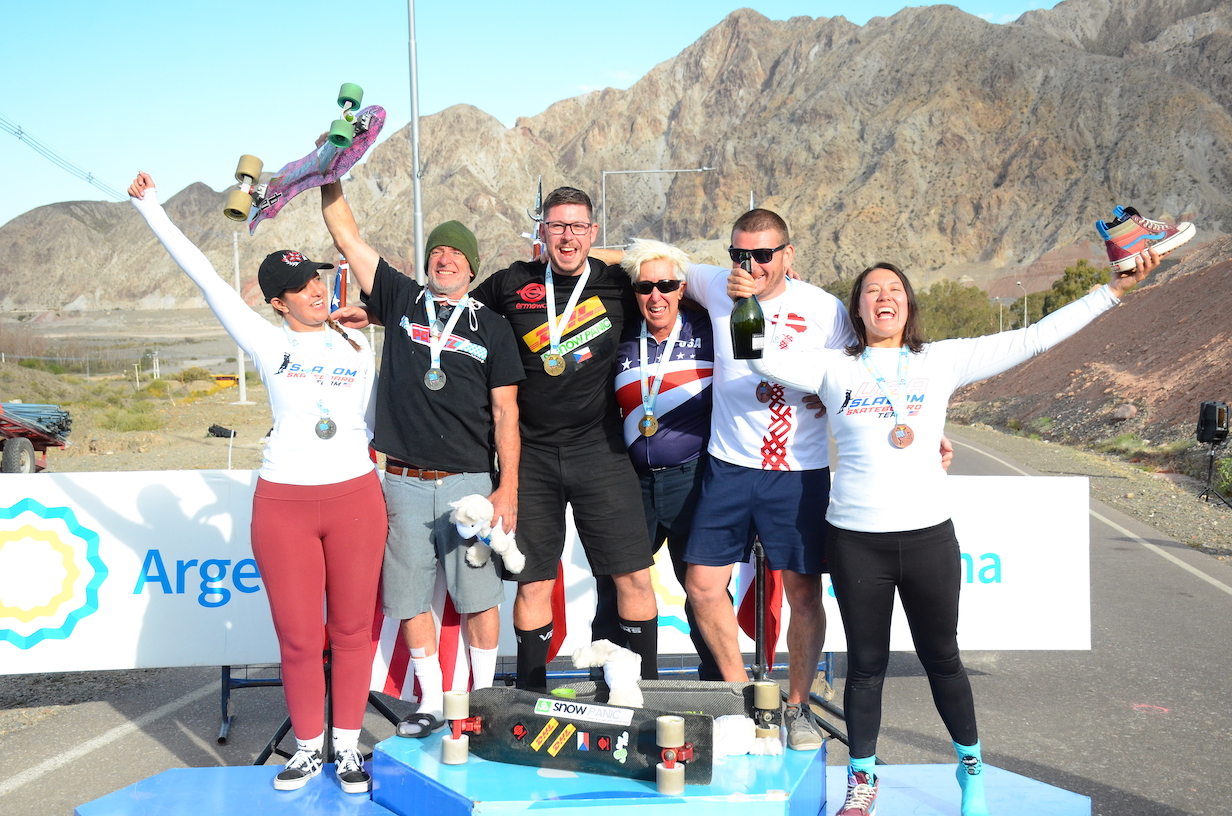 World Slalom Championships 2022
Men's Overall Champion:
1st: Janis Kuzmins
2nd: Gustavs Gailitis
3rd: Toms Dreiblats
Women's Overall Champion:
1st: Lynn Kramer
2nd: Anna Gailite
3rd: Eliza Gailite
Words by Niall Neeson