Before bowls and street and backyard ramps and schoolyards, skateboarding has always had downhill.
Downhill skateboarding is the activity in its most elemental form; it is also one of its most dangerous iterations.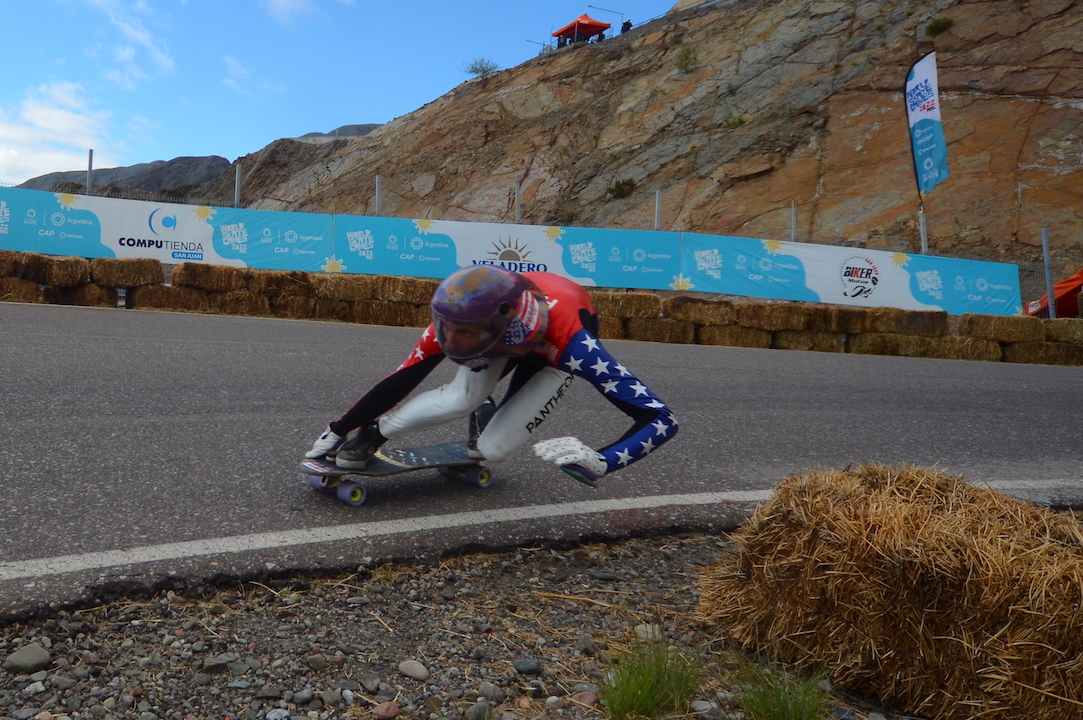 It shares with Vert the home truth that it is hard to do the sheer sense of terror it brings to life until you feel the skater thunder past you on the absolute outside edge of control.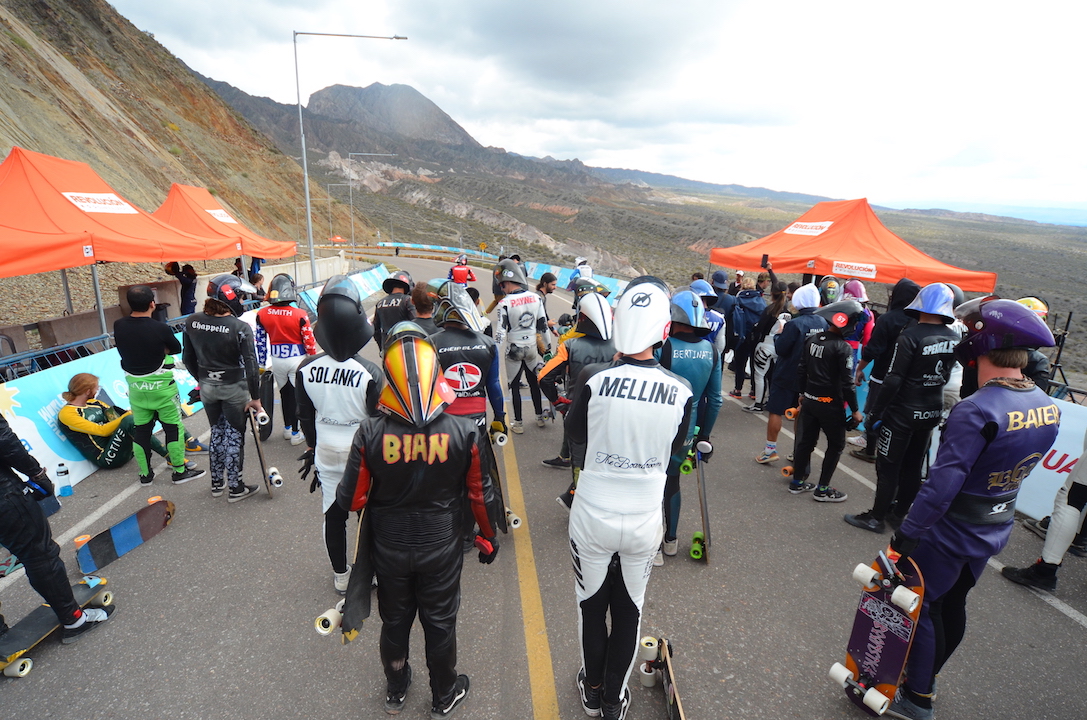 The advent of helmet-mounted mini cameras and Youtube have done a lot to bring the sheer thrill of Downhill skateboarding to a wider audience over the last decade or so, and accordingly Argentina played host at the weekend to 200 of the planet's most dedicated Downhill racers to crown new World Champions in skateboarding's fastest discipline.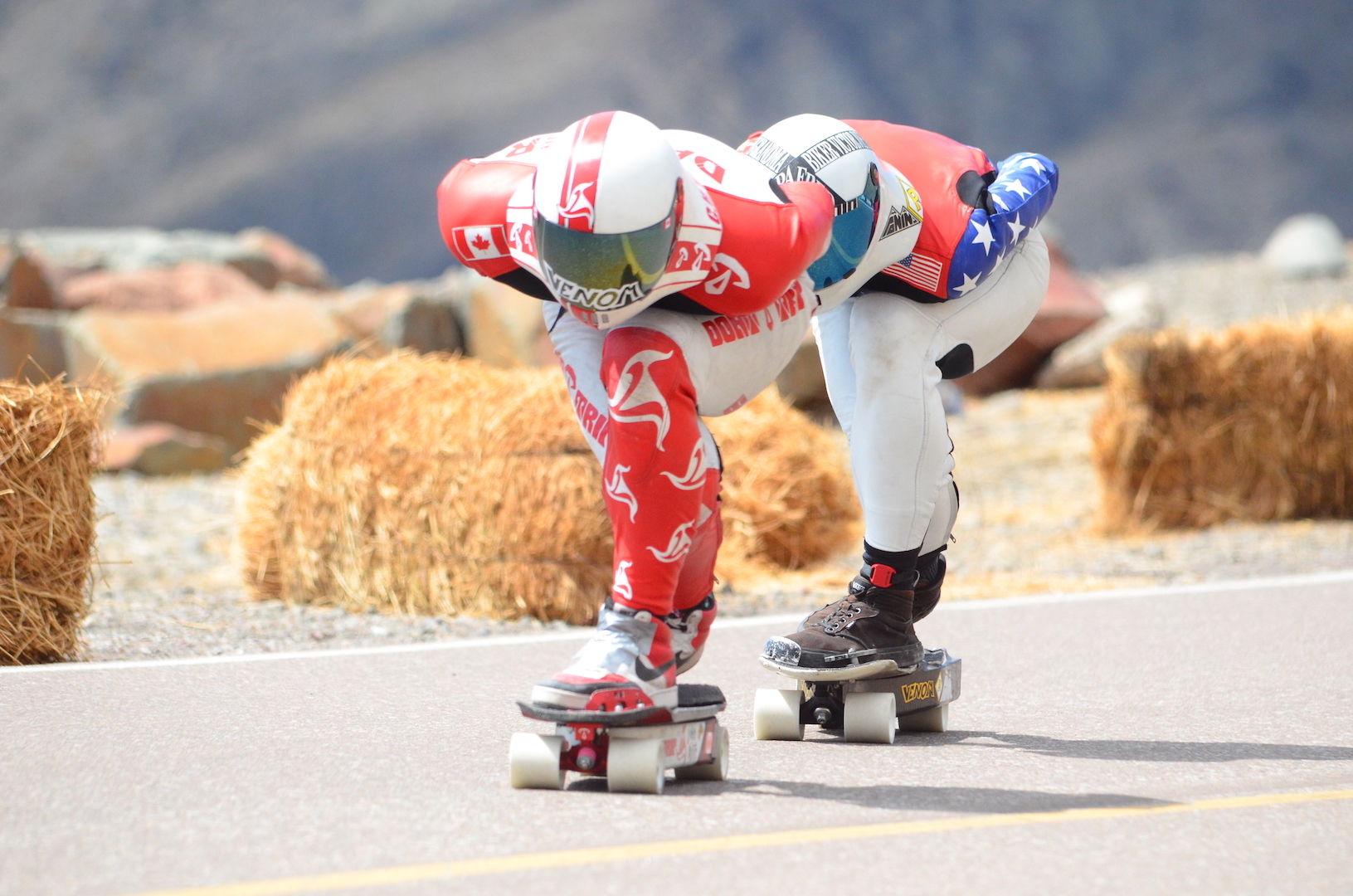 The location is the Punta Negra Dam road in San Juan, just under a mile of cascading hairpin bends which drop by three hundred feet in the course of less than a mile of staggered gradients and which leads onto a final right-angled left-hander which is to be negotiated at electrifying speed- and not always successfully.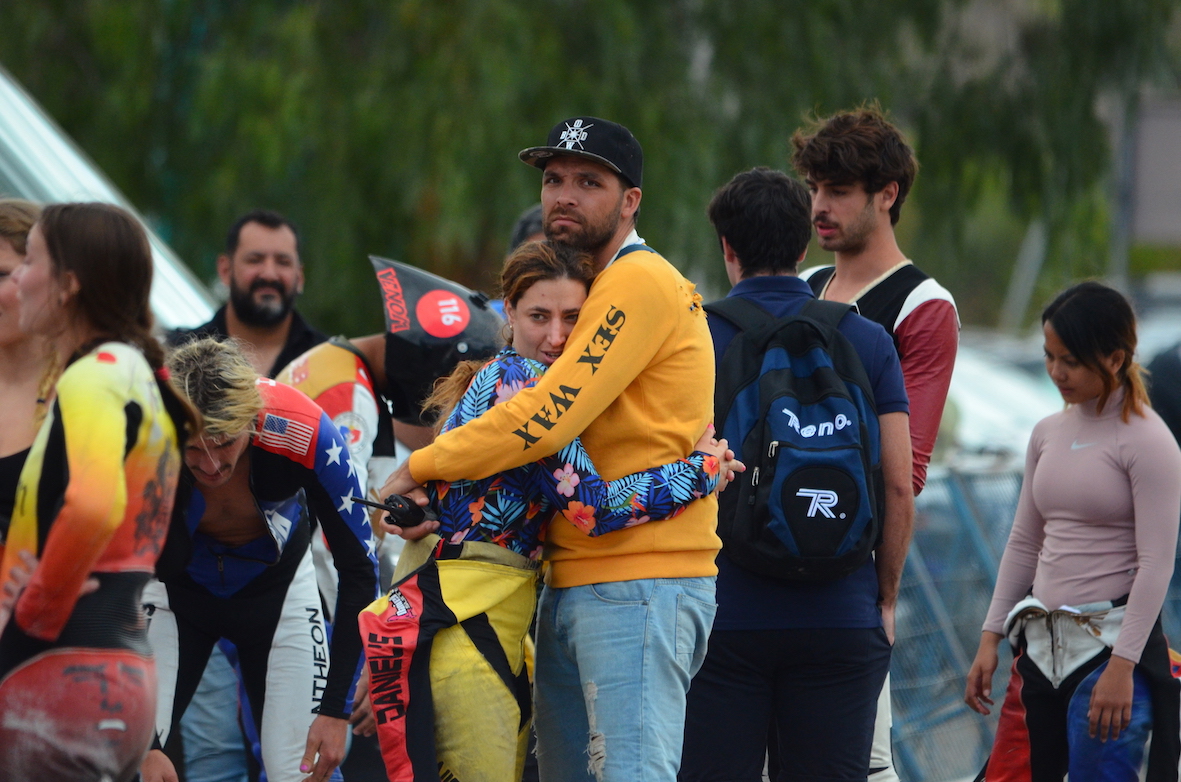 With the finals whittled down to the fastest 61 men and 30 women in the world, France, Italy, Colombia, New Zealand, Brazil, Spain, USA, Australia and beyond represented in the top 20 alone, it is fair to say that the culture of Downhill skateboarding is both strong and vibrant today.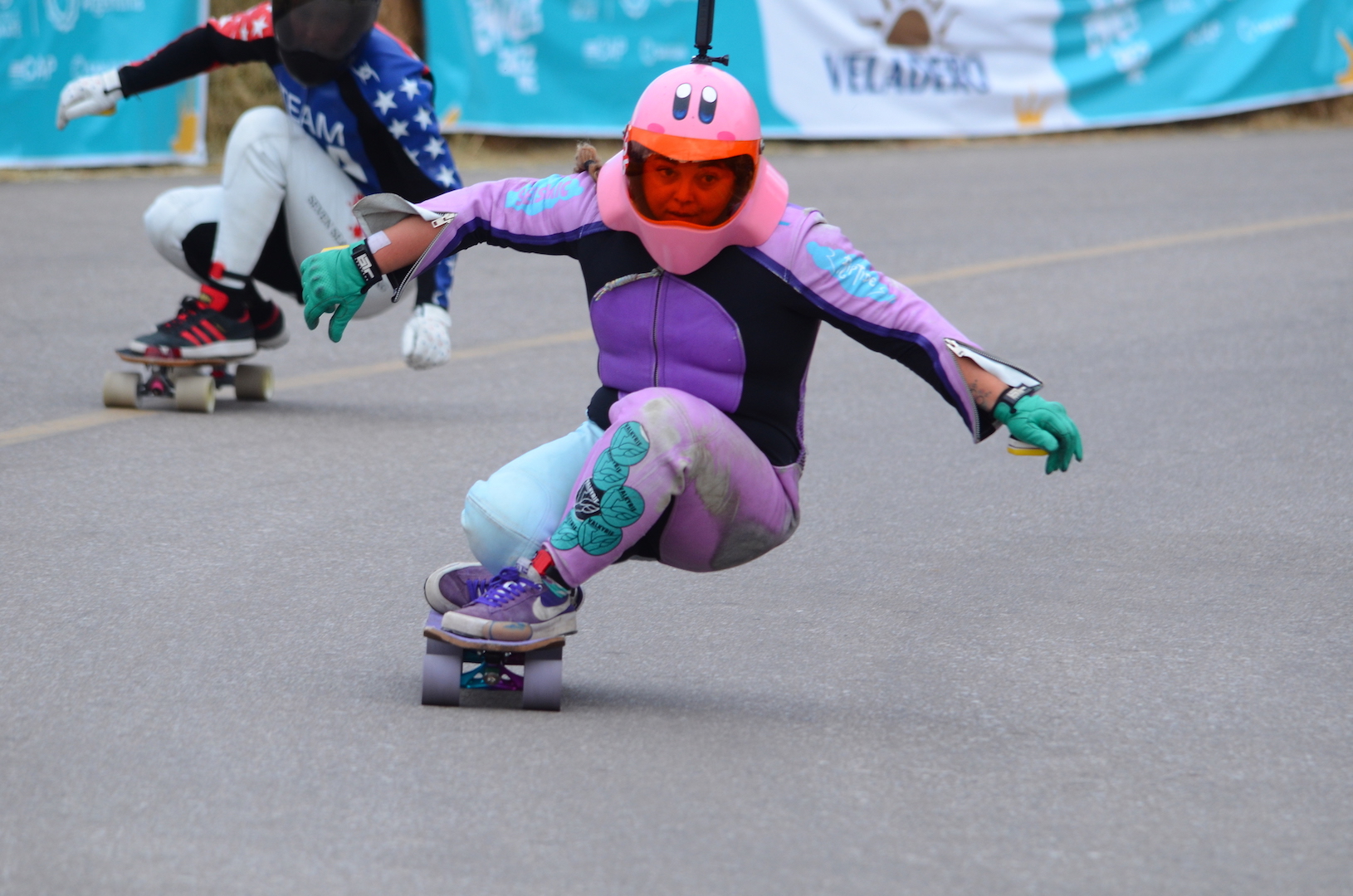 With each heat including the finals consisting of 4 skateboarders at a time the stage was set for some wild cornering and so it proved both in the Women's semi-finals where leader Alicia Fillback overcooked the final bend- before an outrageous double-wipeout at the same spot in the men's finals led to a hobbling race to push over the line for third place.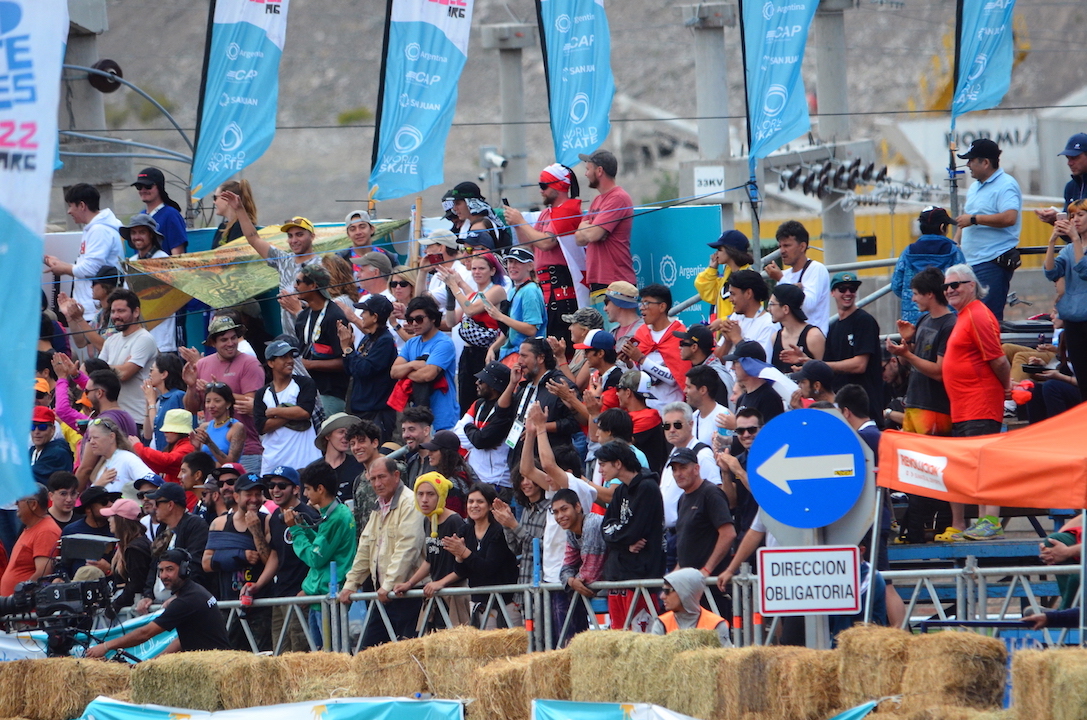 Enjoy our postcards from the edge and watch the re-live of the entire Downhill World Championships 2022 right here!
Women's Downhill World Champions 2022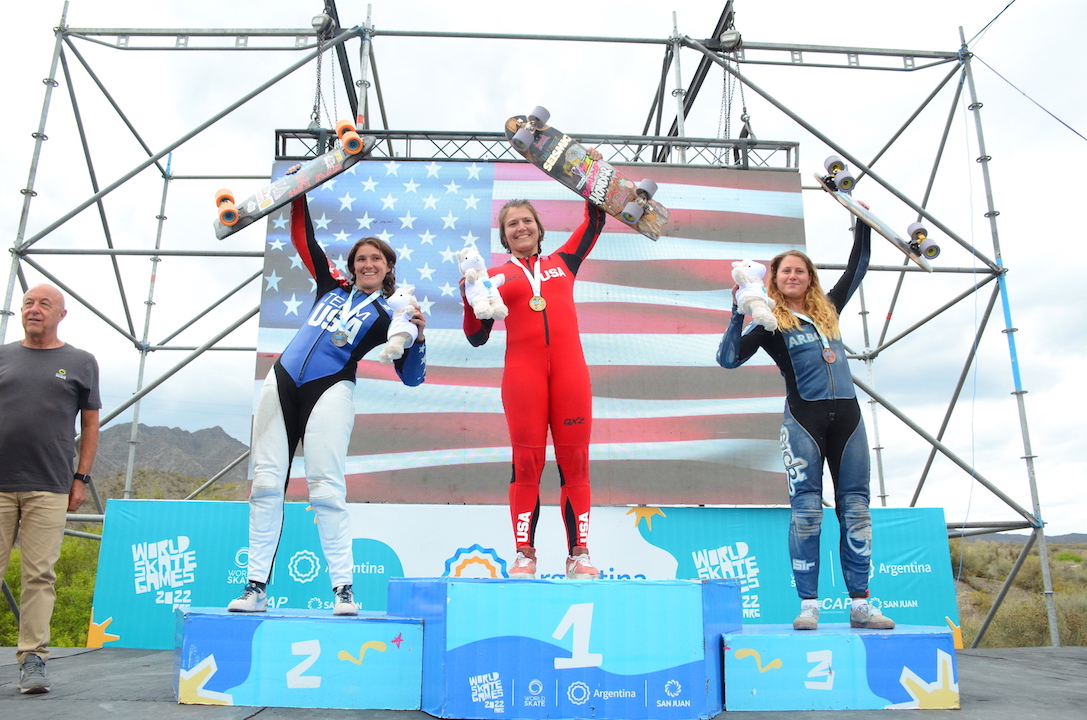 1) Emily Pross
2) Ashley Winecoff
3) Lisa Peters
Men's Downhill World Champions 2022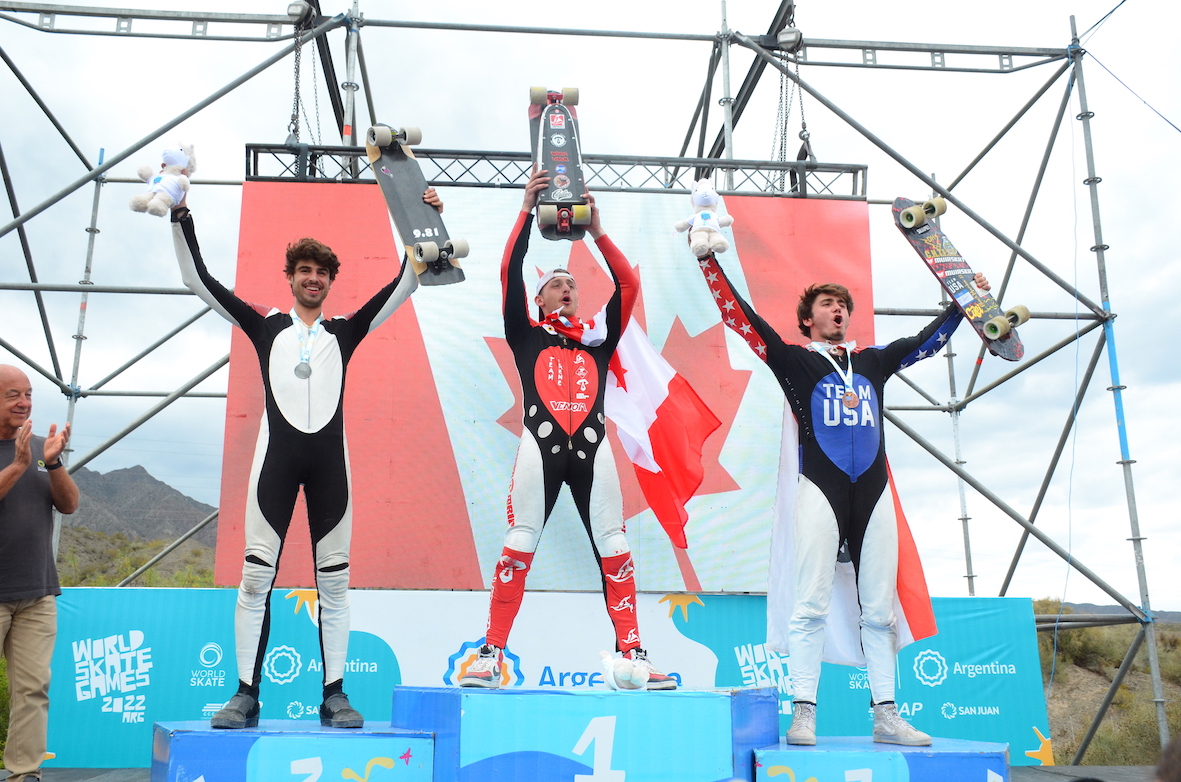 1) Dane Hanna
2) Diego Poncelet
3) Nick Broms
Written by Niall Neeson