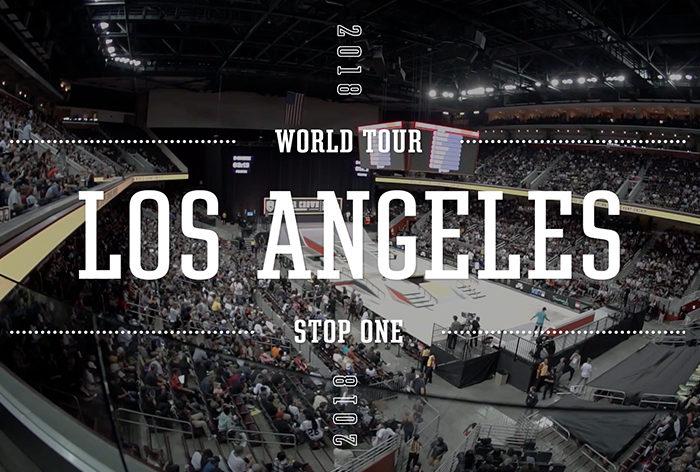 World Skate / SLS Los Angeles
We're back in the City of Angels on July 7th! Join us and watch SLS Pros like Yuto Horigome, Chris Joslin, Nyjah Huston, and more battle it out at Stop One of the 2018 SLS World Tour at the Galen Center!
Tickets sell out quick so make sure to secure those good seats while still can here.
EVENT INFO:
Galen Center at USC
3400 S. Figueroa St.,
Los Angeles, CA 90089
SCHEDULE:
Saturday, July 7, 2018
1:00pm - Arena Doors Open
2:30pm - Men's Prelims
7:30pm - Men's Final
TICKET INFO:
Ticket is good for the Men's Prelims and Final events. Tickets are available at galencenter.org, in person at the USC Campus Ticket Office, and by phone at 213-740- 4672.
The USC Campus Ticket Office is NOT at the Galen Center arena. The Campus Box Office is located in the Gwynn Wilson Student Union Building at 3601 Trousdale Pkwy. Campus Box Office hours are Monday through Friday from 9am to 5pm. USC Main Ticket Office will be closed Wednesday, July 4th in observance of Independence Day. Galen Center Box Office will be open Friday, July 6 from 9am to 7pm on event day, The Galen Center Box Office will at 12:30pm.The Galen Center Box Office is located at the North end of the arena on Jefferson Blvd. near the corner of Figueroa St.