At the end of the 1st edition of the World Roller Games, the President of FIRS Sabatino Aracu visited the head quarter of Heng Yuan Xiang Group in Shanghai on Monday September 11th.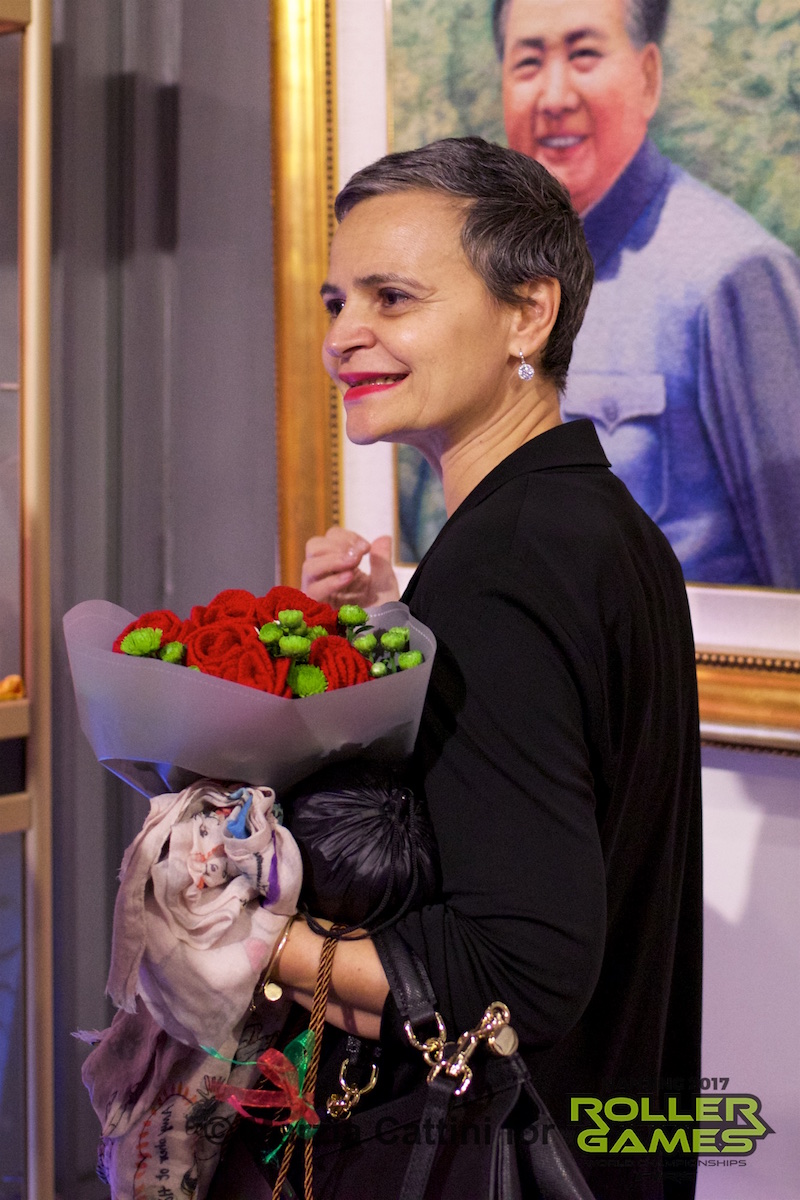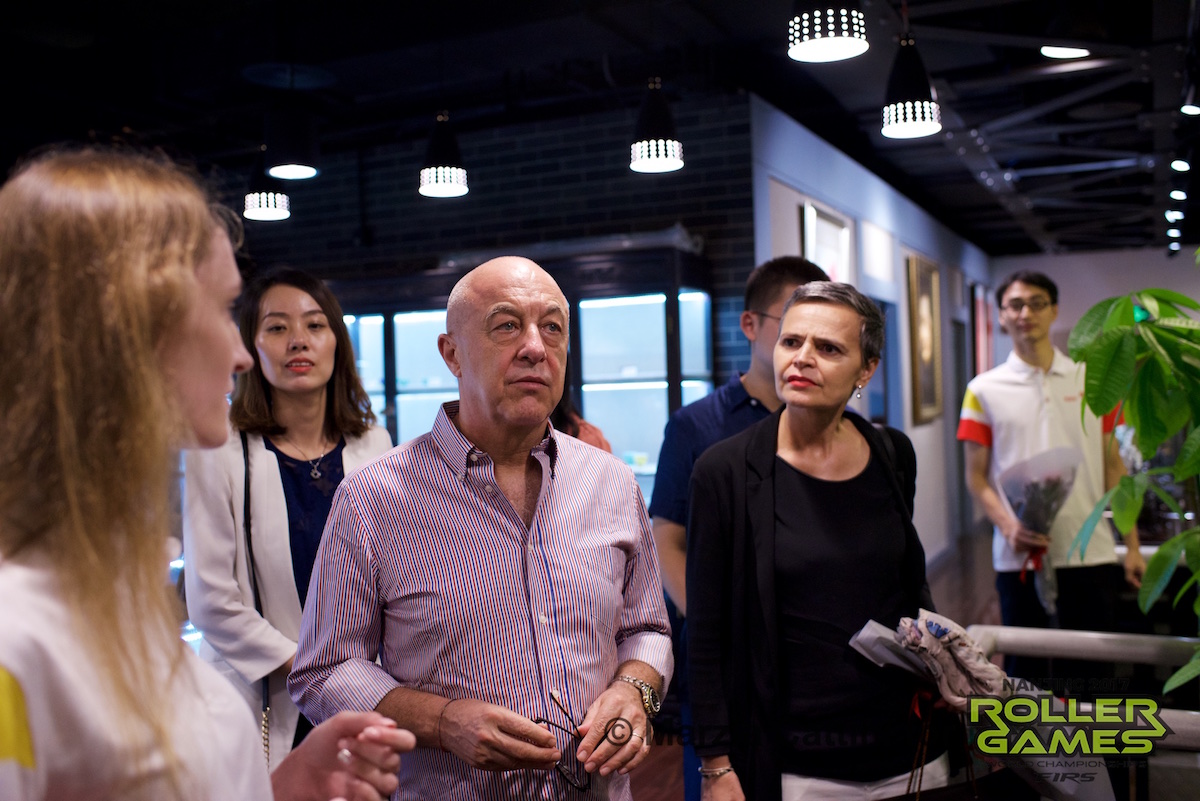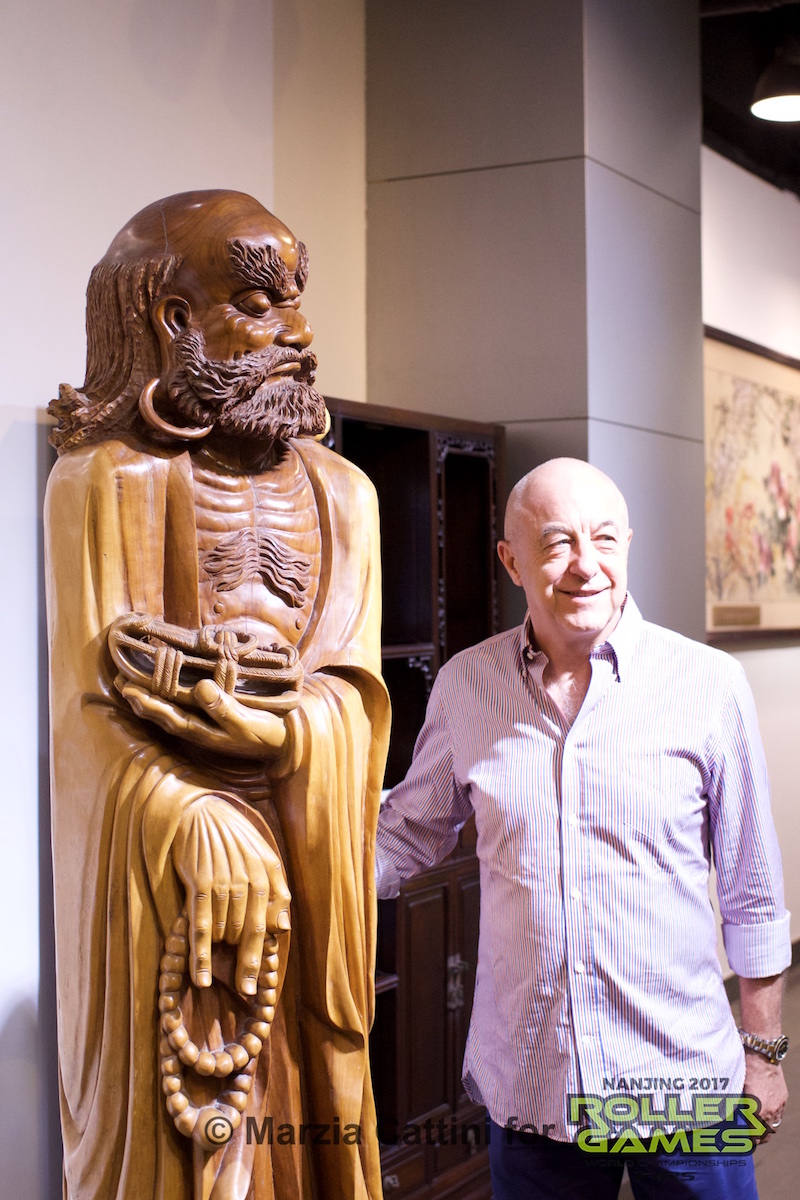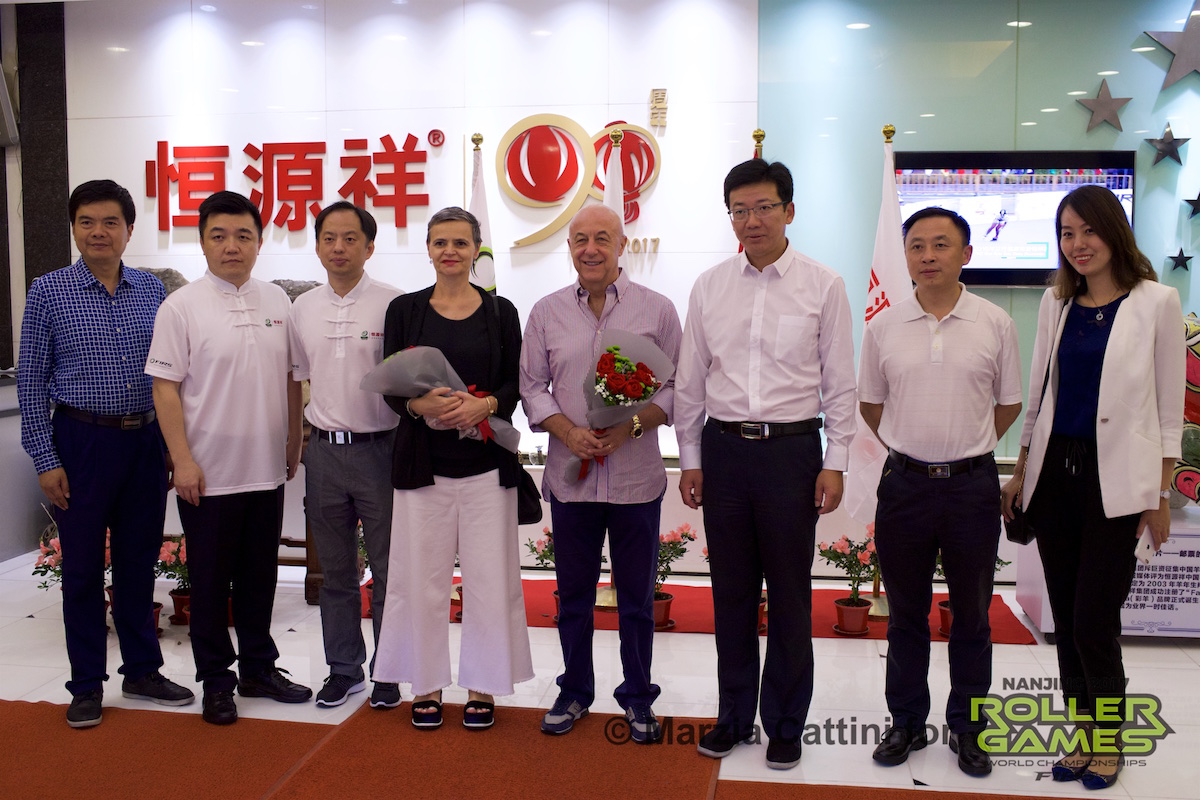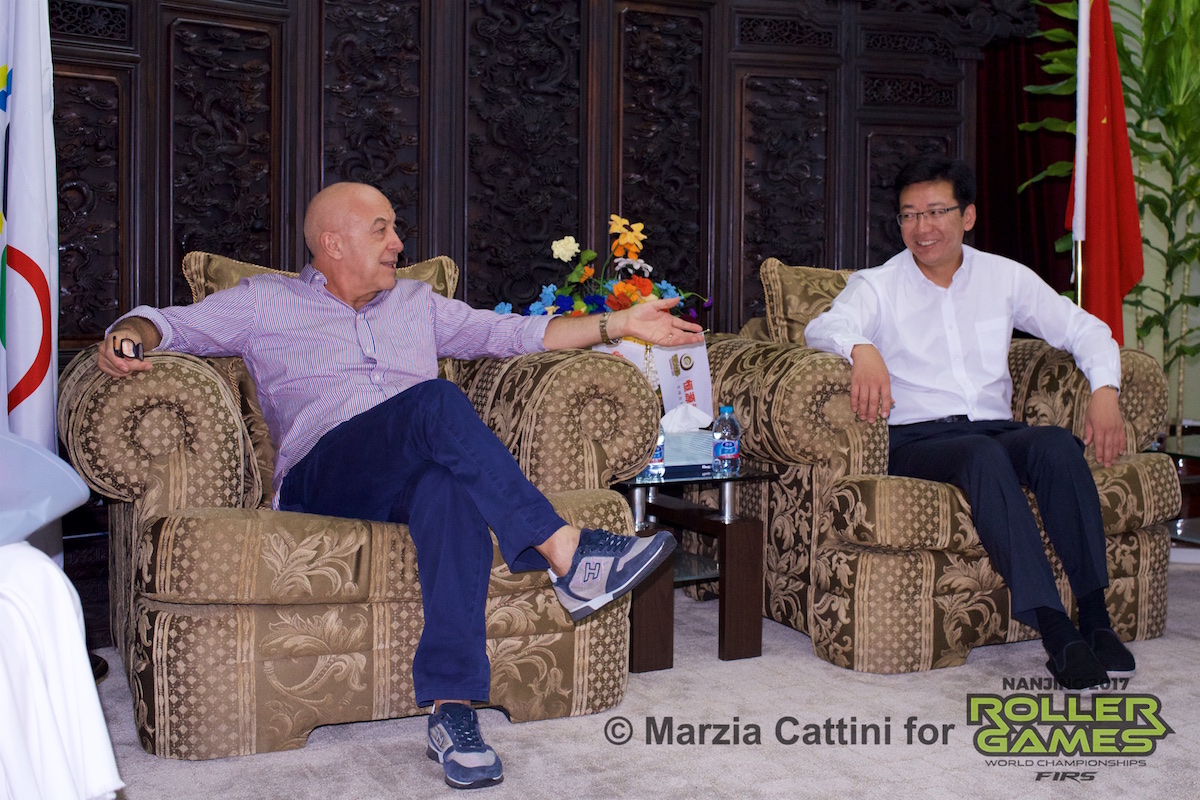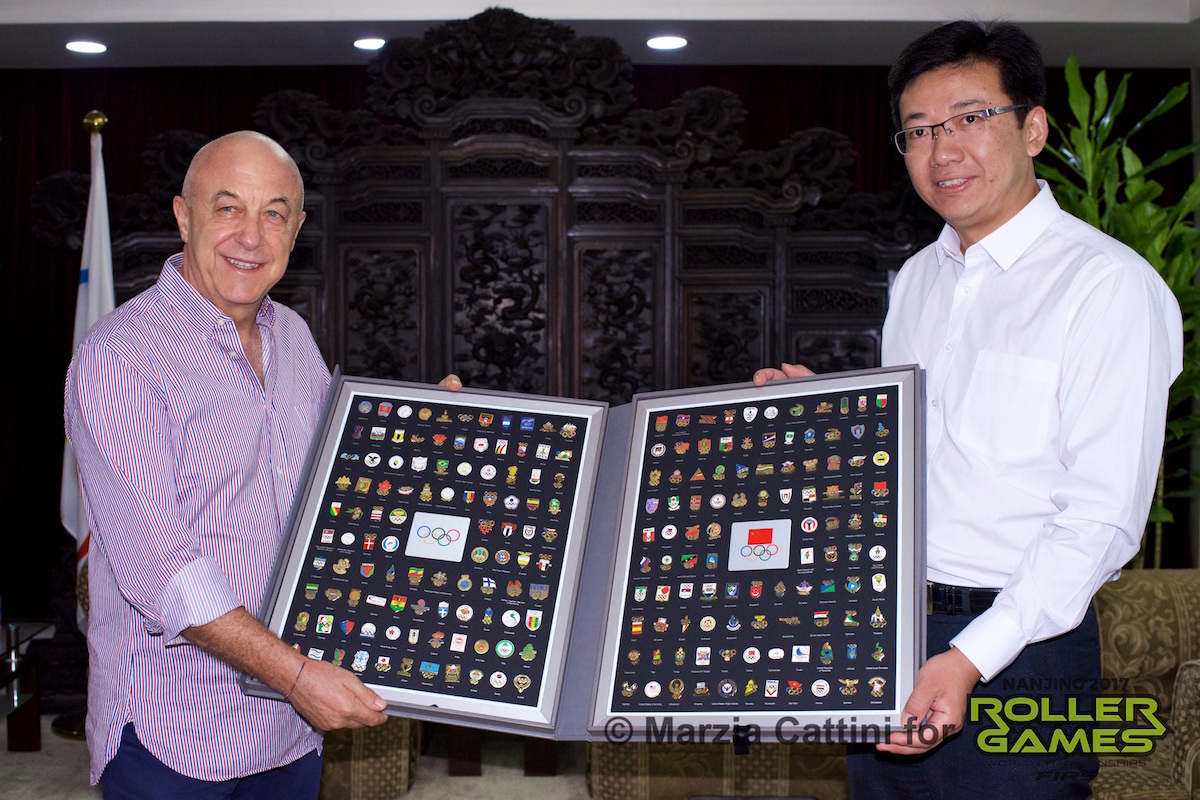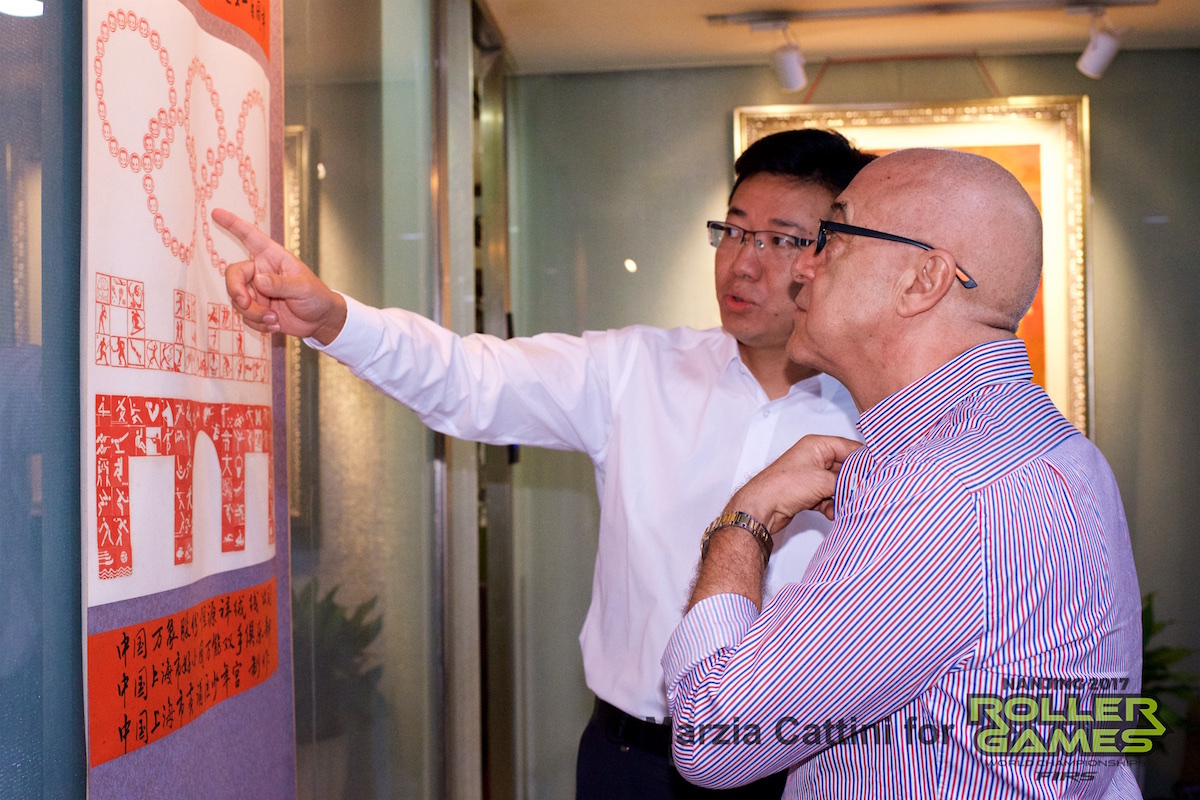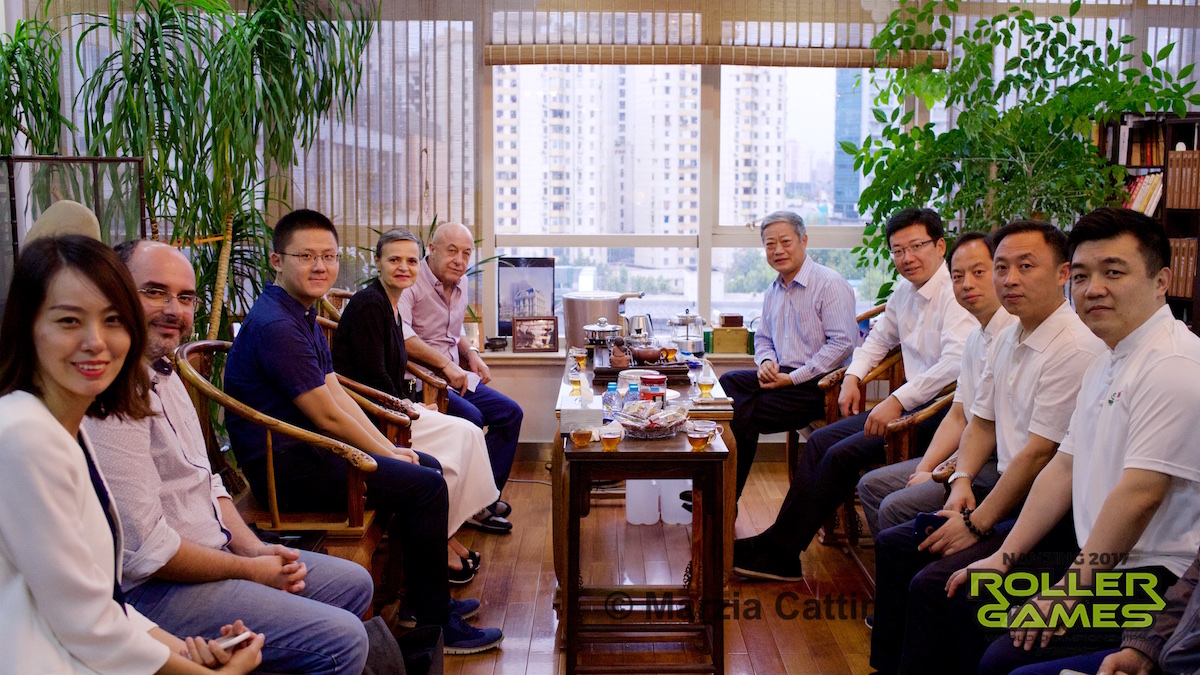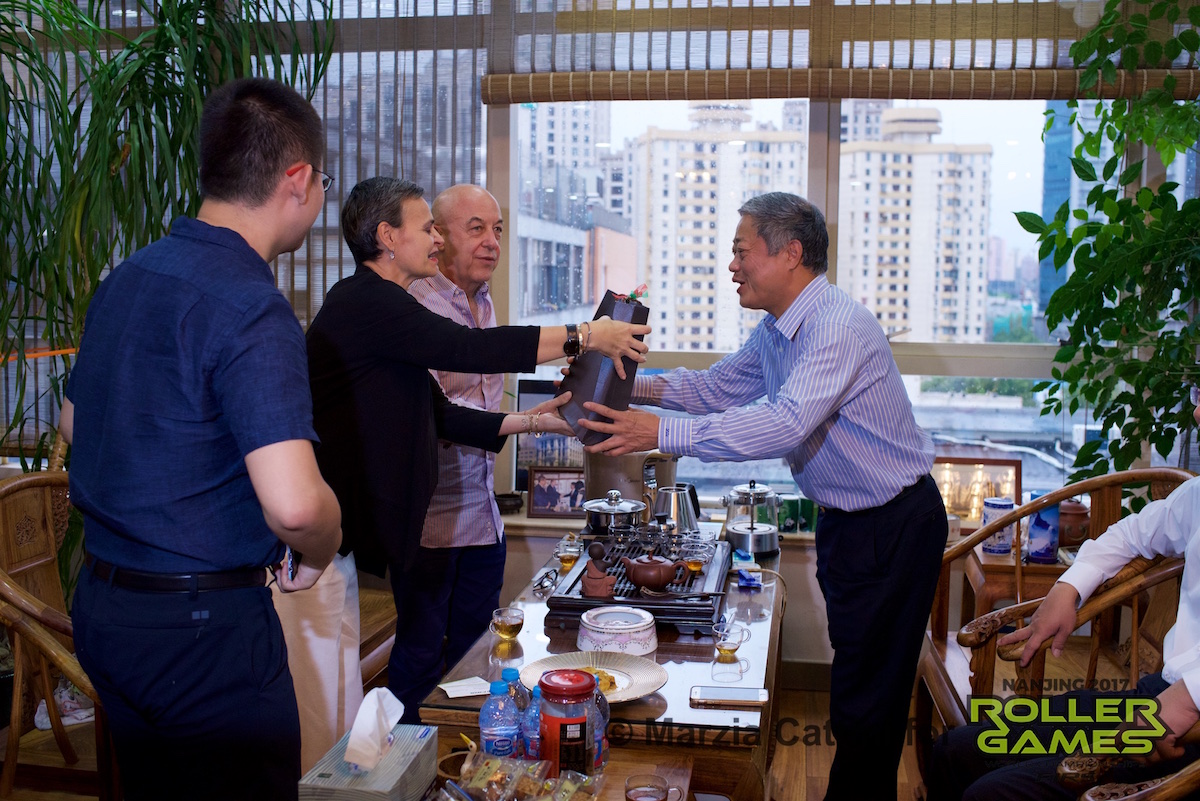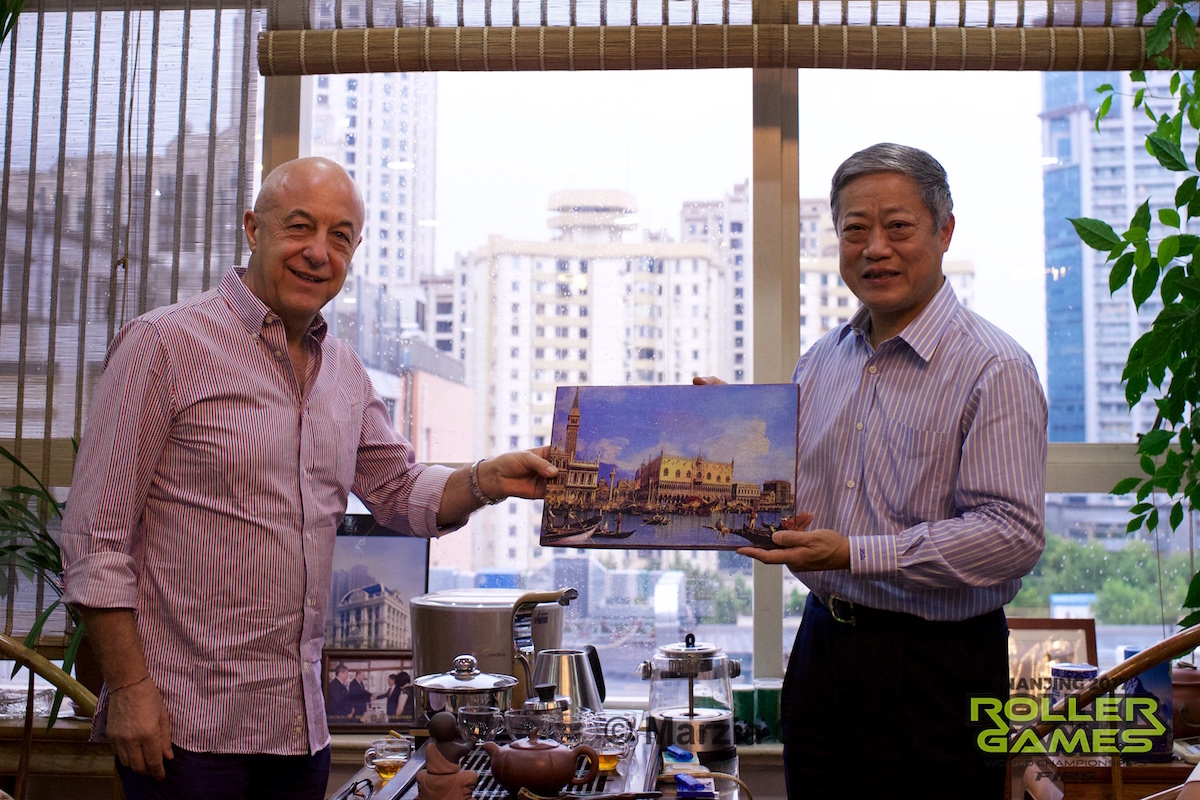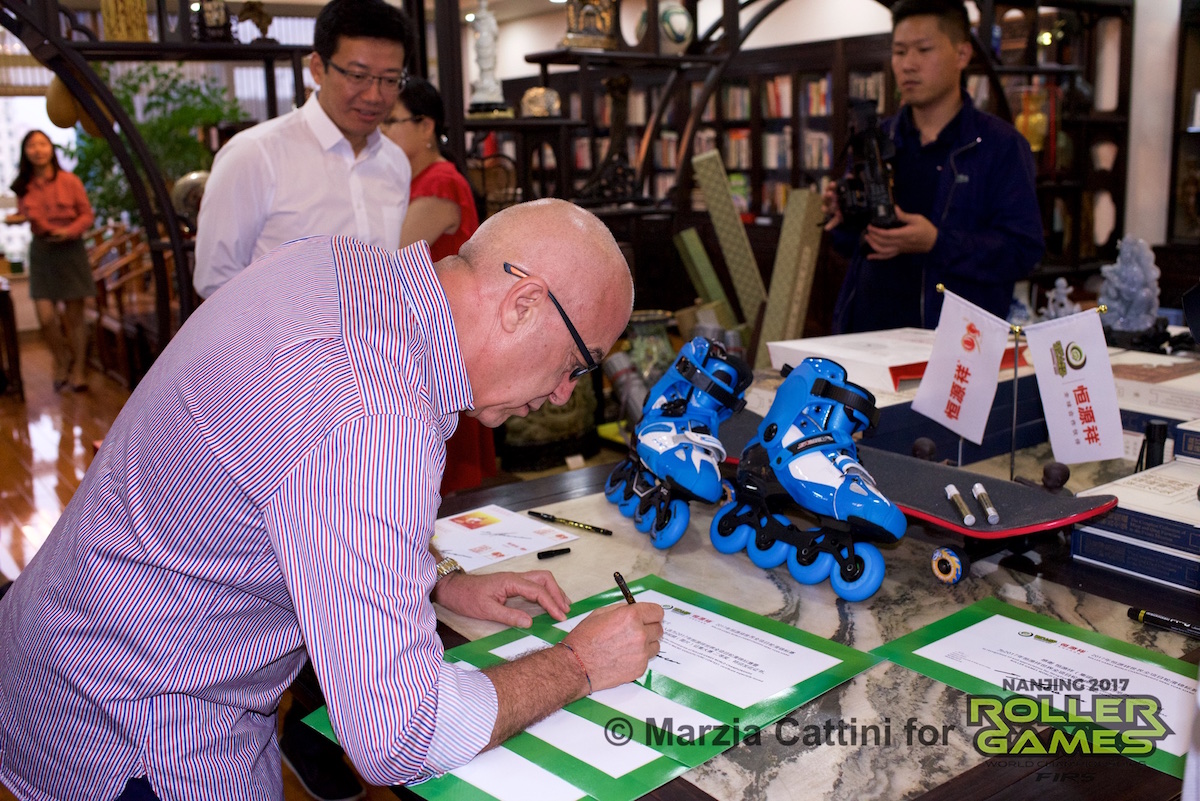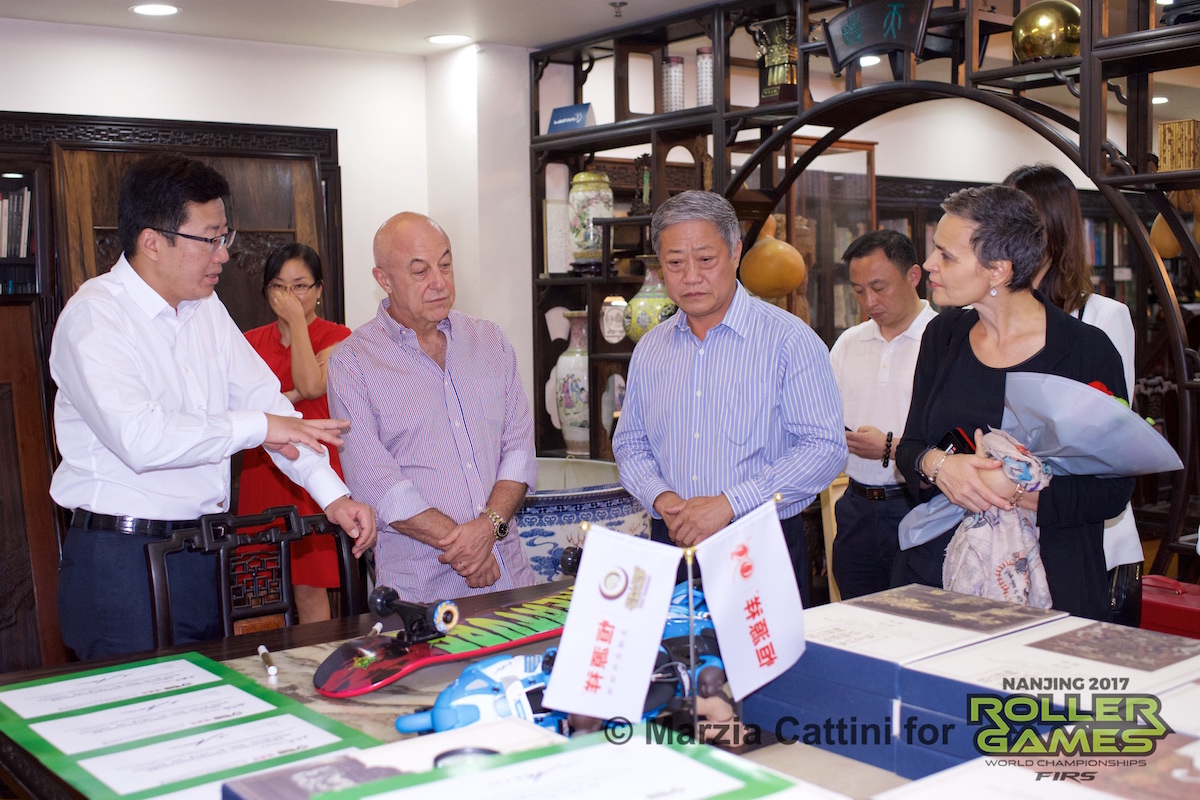 Established in 1927, HYX is the most relevant textile group in China and was the main sponsor of the World Roller Games. HYX is also the most important supporter of roller sports development in Shanghai and Nanjing, being skating the first discipline that the group supported in its 90-years-old stories.
HYX is a precious partner for Roller Sports, being one of the most relevant sponsor of NOC in China. HYX had a primary role in 2008 Olimpic Games in Beijing and in the 2014 Youth Olimpic Games in Nanjing as official sponsor.
Heng Yuan Xiang and FIRS share the same target: bring Roller Sports into the Olimpic Games.
On Monday, Sabatino Arcu visited the HYX private collection of Chinese masterpiece, including rare wood sculptures and fine jewelry that HYX collects to contribute preserving Chinese millennial heritage. Then, the FIRS president had a conversation with Mr. Liu Ruiqi, chairman of the board of HYX Group, about the just ended Roller Games and future projects. Both Aracu and Liu agree that there will be another edition of the World Roller Games in China in the next years, maybe in Shanghai where HYX is based.
After an official dinner, the visit ended in a primary school, where skating is daily taught to all the children. Here, after the official speeches, exhibitions of speed, inline freestyle and artistic with atlets from all over the world were held to celebrate the Roller Games.