On the morning of July 7th, WRG 2017 countdown to 50 days' large-scale theme publicity event held in Nanjing Xianlin Yangshan Park with the topic "24 skate and show love for the children in the world". More than 1,000 skating enthusiasts from Nanjing attended the event.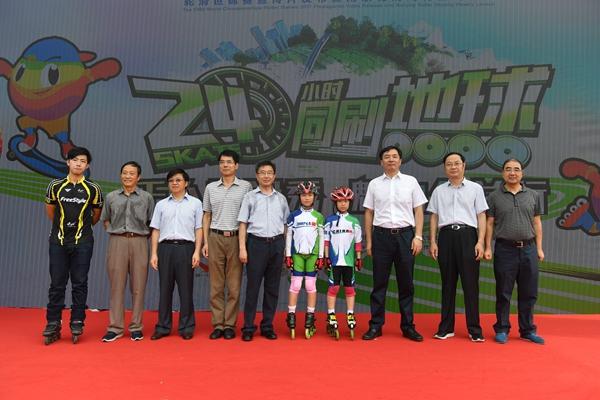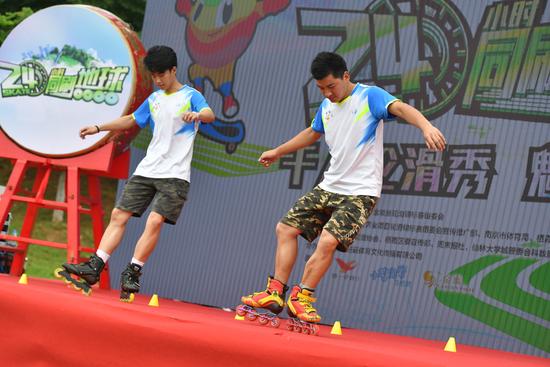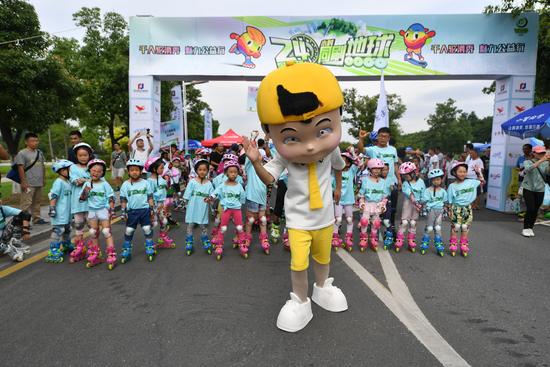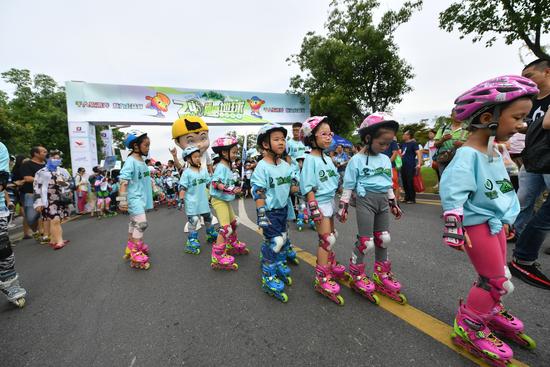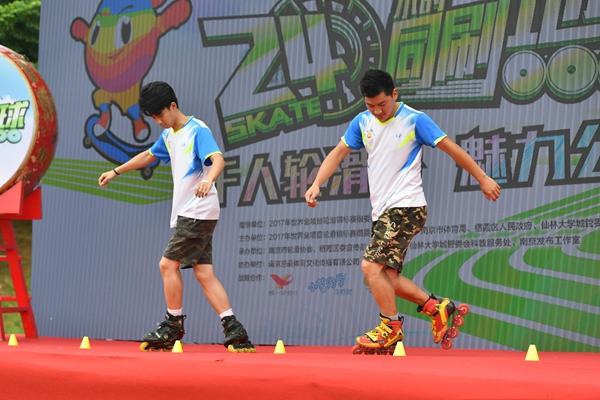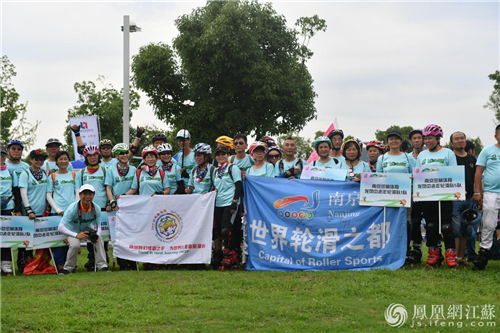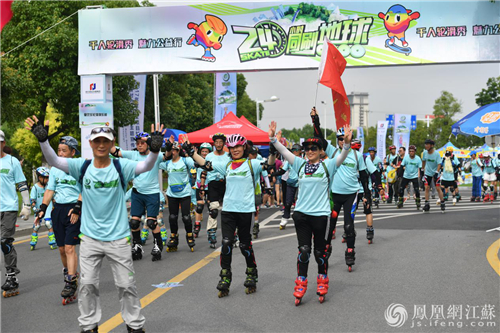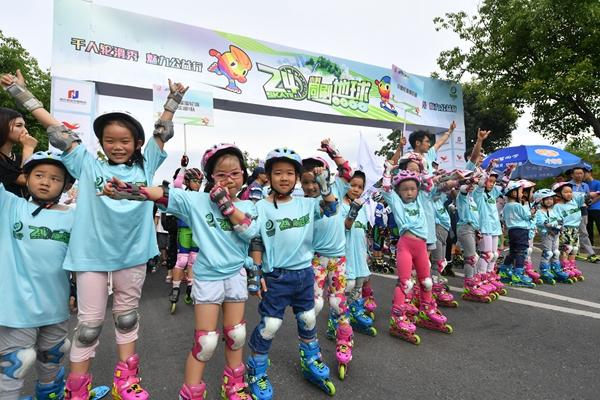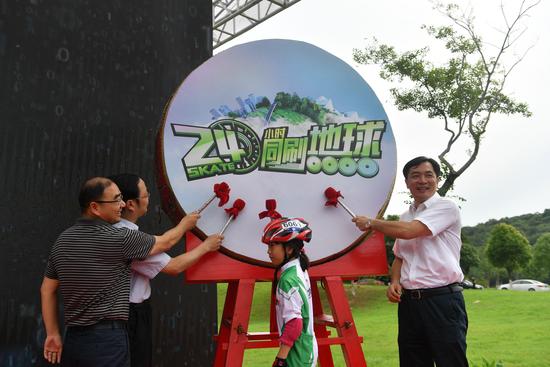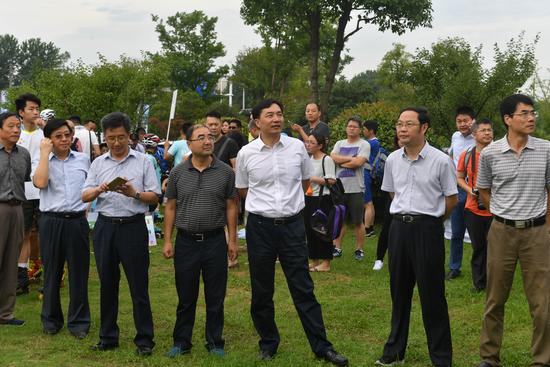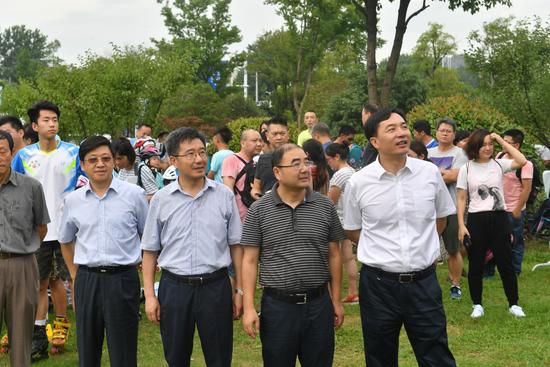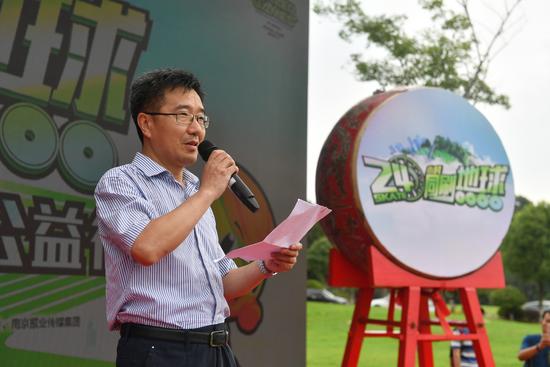 Hu Wanjin, the vice mayor of Nanjing, and other leaders beat the drum for WRG 2017 countdown to 50 days with two young skating enthusiasts. Li Hui, head of Qixia district, gave a speech at the event and offered his sincere wishes for 2017 World Roller Skating Championships, which will be held 50 days later. There were also 12 videos from the skaters of different countries and regions.
Our reporter saw that not only the young skating players, skating enthusiasts, but also many old skating enthusiasts participated in the event. "Skating can strengthen our body and adjust our mood", said An Jiacai, who is 66 years old and a member from Longfeng skating club in Nanjing Olympic sports center. He told us that he started to learn skating from May influenced by his granddaughter.
The topic of the event is "24 skate and show love for the children in the world",Li Xiajing. The vice president Xia Jing of Nanjing Skating Association said "24 skate" is a worldwide event supported by UNICEF, and the route of skating this time is 3km for minor and 5km for adults. Each route sets a site every one km and the participants can get a special emblem every site and when he finish a task for 1 km. Every participant can donate 1 yuan for UNICEF when he finishes 1 km. Who starts the match halfway can got his medals in the nearest site. At last, the total amount of donation is based on the total mileage counted by each site. In addition,every participant will win the "24Skate" love certificate of UNICEF."
In this event, the first group who complete the task is Flying Hawk Team members. Chen Yirou, a skater from Yuhua primary school, is only 11 years old this year, but she has been learning roller skating for 8 years. She told our reporter: "I am not tired, and it makes me very happy to participate in the event."
Li Xiajing introduced that this event was mainly to publicize and promote WRG 2017 to be held in 50 days in Nanjing. We also advocate more people to concern about and participate in skating.