The 24 Hours skating by team will take place on June, 28th and 29th on the Bugatti Circuit in Le Mans (France), 4.185 km long.

Over the years, this event became the biggest European event of skating and will host about 15 000 persons coming from 22 different countries. These 24 hours of non-stop race are made by teams from 1 to 12 participants. Cosmopolitan, folk and jovial, this unique event gathers the best world teams (Powerslide / EO Skate...) and the amateurs in a famous place, the famous Bugatti Track in Mans. So, don't wait and build your team to participate!

"An Adventure, a challenge with friends !"

On saturday, a big parade (free and opened to all) opens the festivities.

At 4:00 pm, start of 24 hours Rollers is given: a typical " LE MANS start" where the skaters dash at the edge of the track in socks, their skates being on the other side. Guaranteed atmosphere...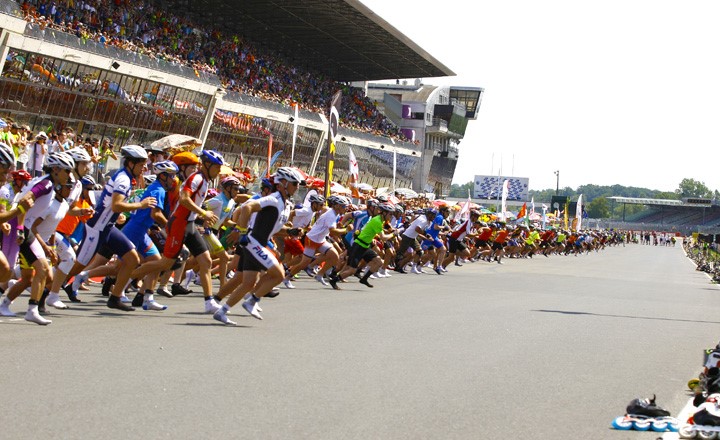 UNIQUE! The Mythical start "Le Mans" in socks

All the profiles are represented (competition, pleasure, solo, teams...).

Several categories :

"DISCOVERY": 11 or 12 persons (from 14 years)

"SPORTY": 7 to 10 persons

"ENDURANCE": 3 to 6 persons

"DUO" or "SOLO"

The objective is simple: make most possible great distance in 24 hours (by relay).

Save the date!

More information on: www.24rollers.com