What is it about the Swiss? They seem like a very happy people, overall. We have just spent a week in their smiling company when the World Skateboarding Tour alighted in Lausanne mid-September as part of the Segment Festival, which took over a hilltop location looking downwards onto the city and Lake Geneva. All told, it was an ideal location for a skate contest provided the autumn weather played ball- which it just about managed to. (The day after the finals was a 24-hour deluge).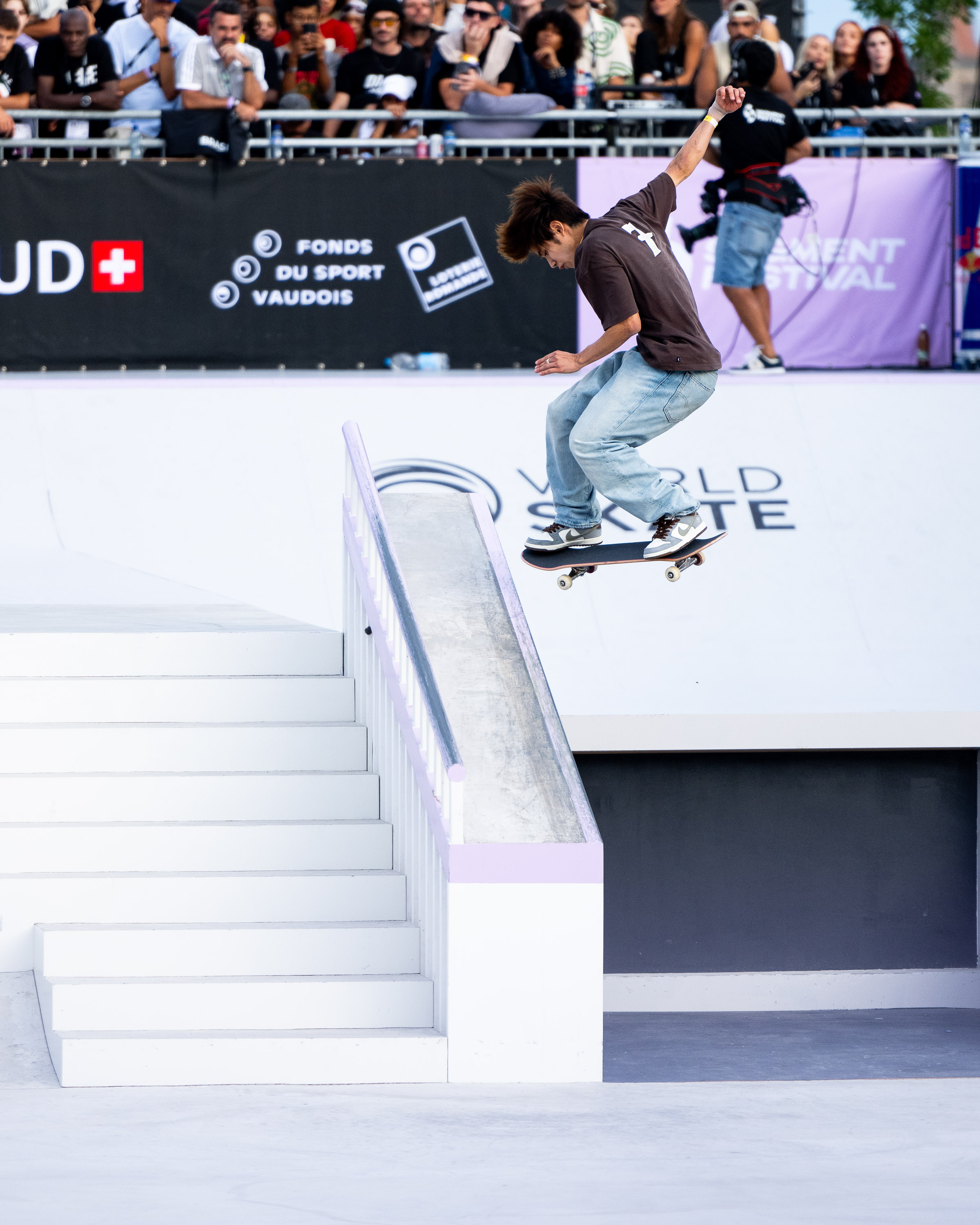 With 250 skateboarders flying in from around the world to lock horns for those all-important OWSR points on the Road To Paris 2024 and 50 nations represented, this first WST tour stop in Switzerland was also taking place in the hometown of the International Olympic Committee, who hosted a reception for the skaters who made it to Tokyo 2020 during the week.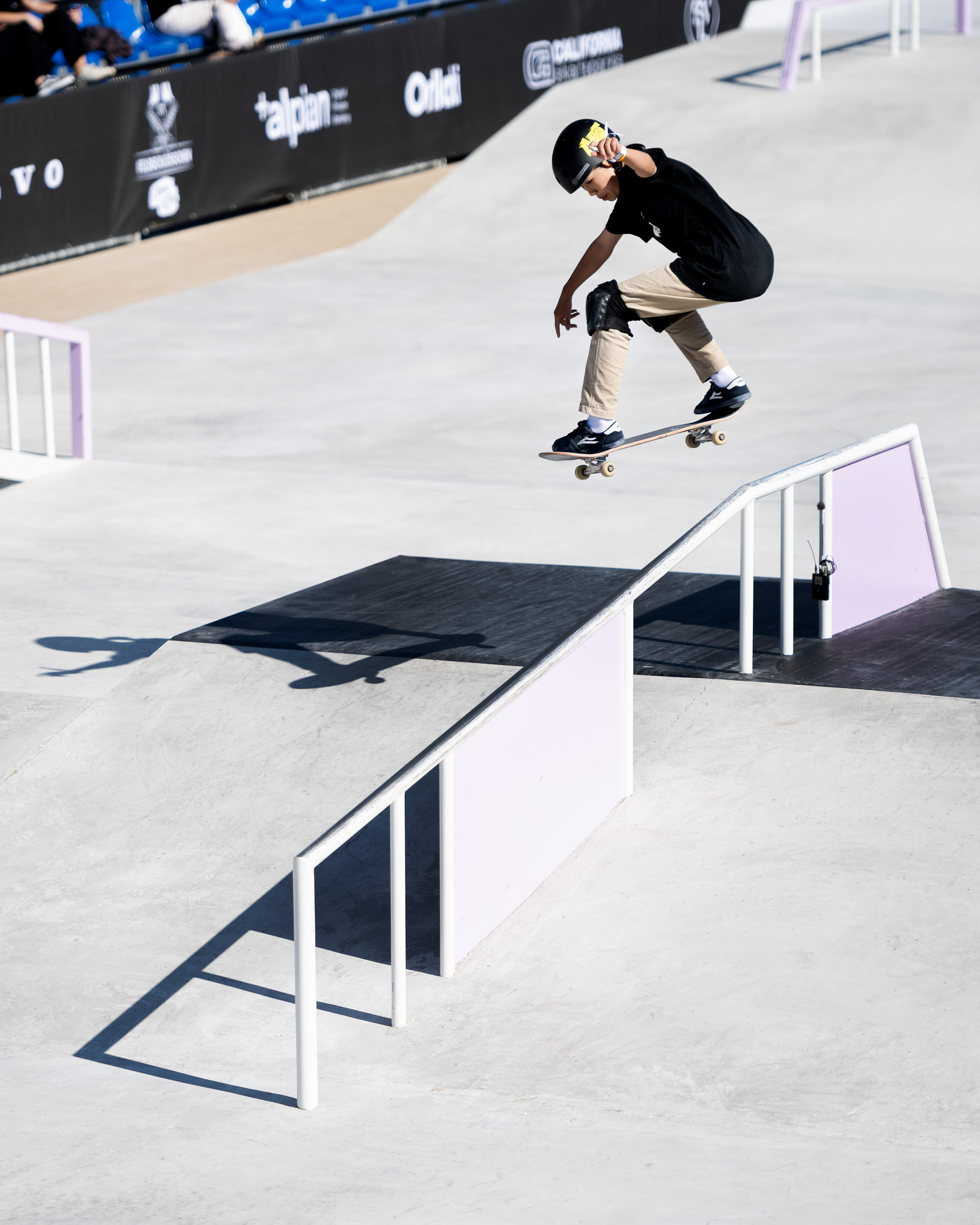 The pioneering hybrid format which married access to our skate contest with live music and DJ sets afterwards every weekend evening meant that the Segment Festival was packed throughout with a lovely cross section of Swiss society ranging from skaters with no interest in music through to festival goers with a slight interest in action sports and all degrees in between.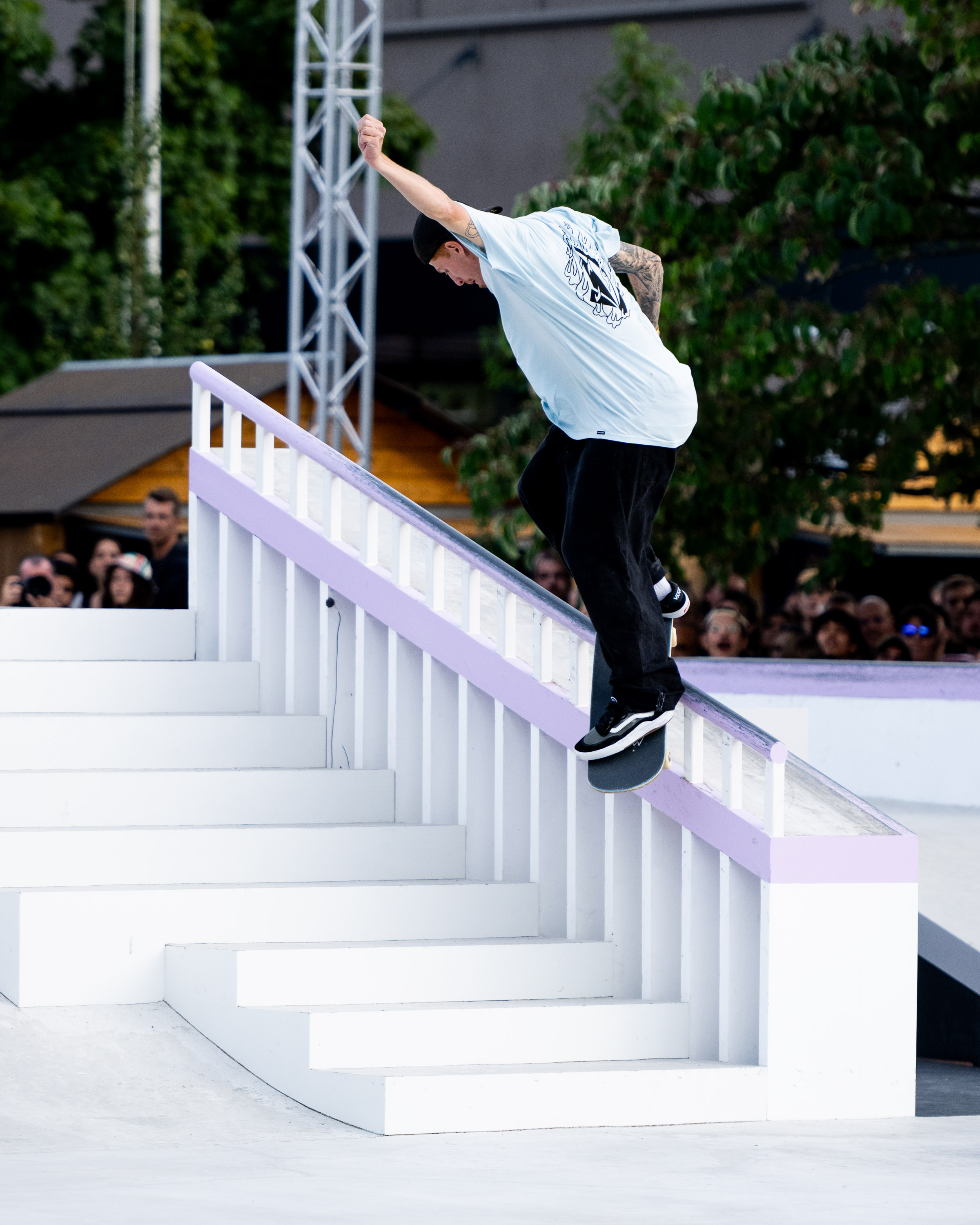 Whether this fusion of skateboarding and entertainment is a future direction remains to be seen but certainly here in Lausanne it was a total success: every seat, stair and advantage point was taken up hours before the finals started. There were smiling faces everywhere: it can't be every day you get to see the world's best competitive skateboarding and go to a gig straight after in the same venue.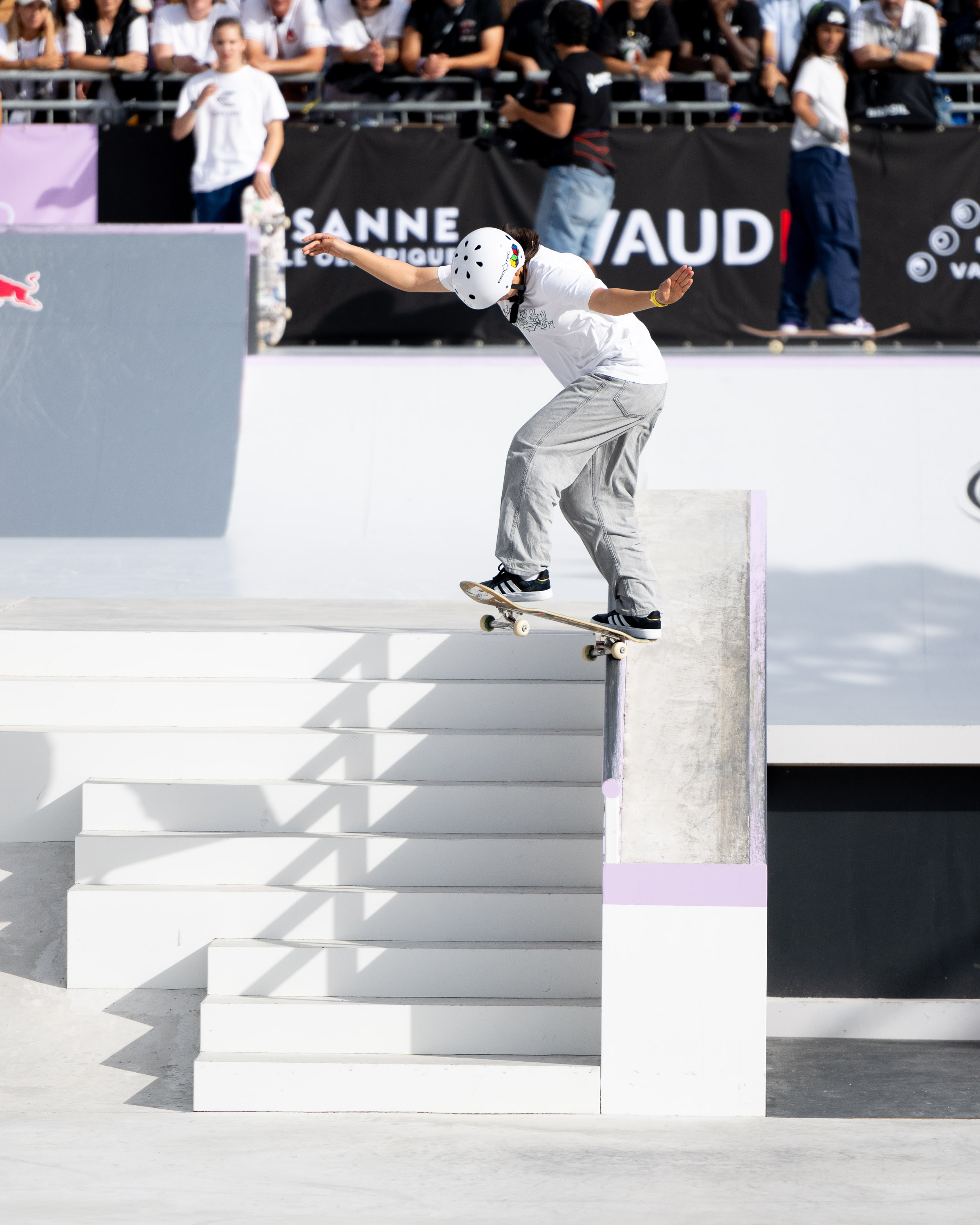 The finals saw newcomers to the WST podiums in the form of USA's Paige Heyn , Brazil's Giovanni Vianna and Japan's Toa Sasaki , all of which prove nothing is decided as the countdown to Paris continues. Joining Paige on the podium was ever-improving Japanese shredder Yumeka Oda , but first place in WST Lausanne fell to Olympic gold medalist Momiji Nishiya in the women's event, and resurgent dominator Nyjah Huston in the men's contest.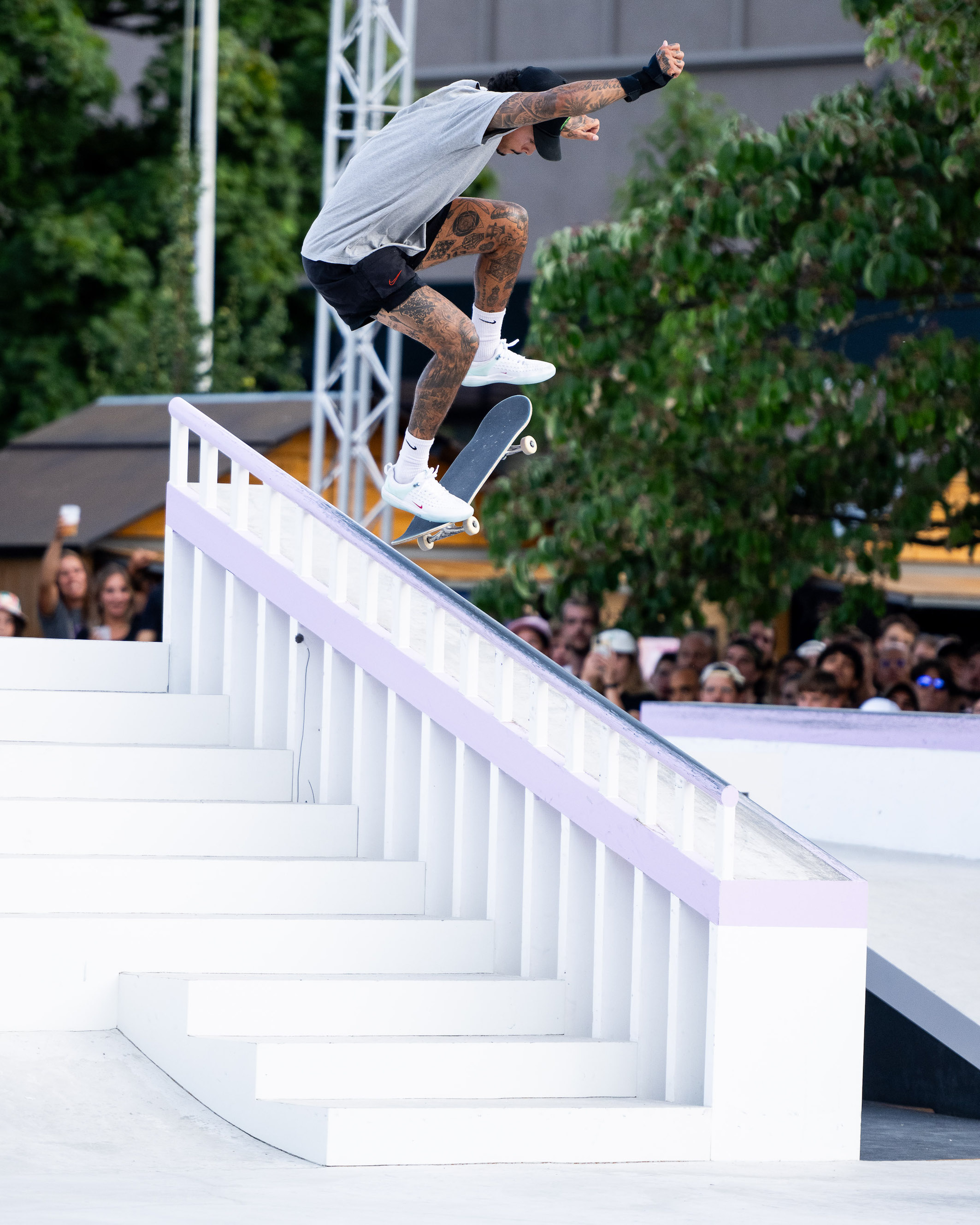 Once again, we at World Skate would like to thank our hosts Segment Festival, the city of Lausanne, and all the skateboarders who shared their gifts with all of us!