Following an election held in conjunction with the World Championships of Street and Park Skateboarding last month, we are proud to announce four newly elected skateboarding specific athlete representatives at World Skate. Chosen by the skateboarders themselves, this is the first election of its kind within skateboarding at World Skate. One male and one female per both park and street have been voted to join Leticia Bufoni, who is the all-disciplines athlete representative, as the voice of the actively competing skateboarder inside World Skate. Amelia Brodka, Ben Hatchell, Alexis Sablone and Manny Santiago will help further bring skateboarding's voice to the front of World Skate and ensure our athletes perspectives are heard.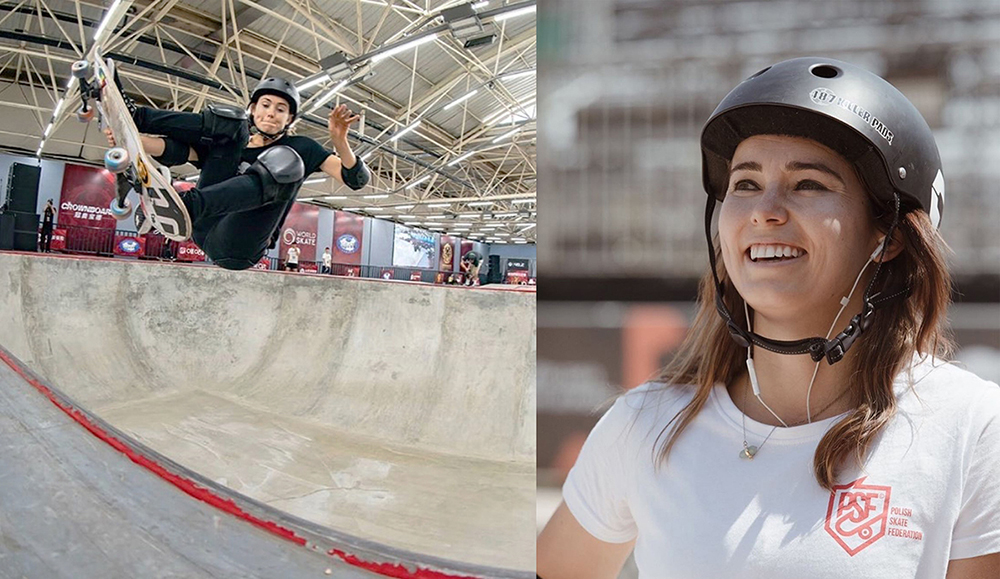 PARK
Amelia Brodka - @ameliabrodka - Poland
I was born and raised in Poland and my family immigrated to the US when I was 8 years old. I started skateboarding in 2001, began competing in World Cup Skateboarding Bowl & Vert events in 2006 and have been competing ever since. My first big win was the Oregon Trifecta Newberg stop in 2007. I continued to compete while going to college and graduated from the University of Southern California in 2012 with a BA in Communication and Narrative Studies. At that time, women's skateboarding seemed to have little to no support and in an effort to help promote the girls' scene, I co-created Underexposed: A Women's Skateboarding Documentary in 2012. The documentary won awards such as "Best Documentary Film" and "Award of Merit" at various film festivals. After that, I co-founded Exposure Skate, a nonprofit dedicated to empowering women and girls through skateboarding. In 2012, we held the first ever all-female Exposure event during which Alana Smith became the first ever female to land a McTwist in competition. In 2013, I won the Get Set Go competition in Malmo, Sweden. I continued to run the nonprofit and the Exposure event has grown to a competition that hosts 160 girls and women from 15 different countries in street, bowl and vert events. We have since expanded the nonprofit to include a youth program that teaches girls compassion through service and empowerment through skateboarding as well as women's adult clinics. In 2017 and 2018 I won the VPS European Championship and since then I have been on the Polish National Team. Other recent outstanding results include: 2nd in the 2017 La Kantera Pro, 2nd in the 2017 Australian Bowl Championships, 2nd in the 2017 Australian Vert Championships and 3rd in the 2017 World Vert Championships. I have experience as a skateboarder, an event organizer, a judge and an emcee. My experience has lead me to understand all of the angles and positions involved in skateboarding events. I know that communication is key in executing an event that meets the needs of the athletes and organizers.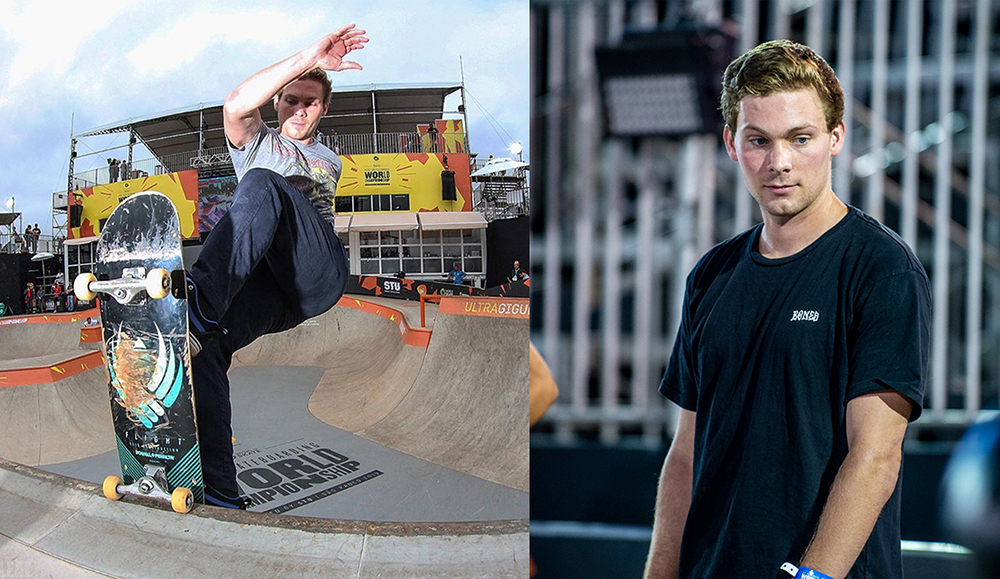 PARK
Ben Hatchell - @benhatchell - USA
I've been involved with the skateboard industry for the last 15 years. I want to ensure that the skaters have a voice and are represented on this global stage moving forward towards the Olympics.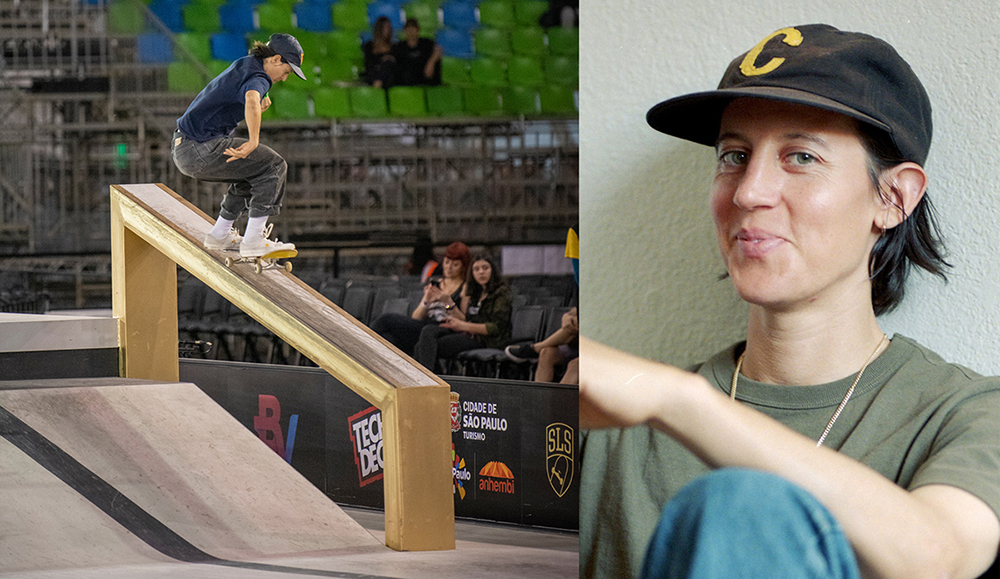 STREET
Alexis Sablone - @suminaynay - USA
Alexis Sablone is amongst the most respected female street skateboarders in the world. Since capturing the attention of the skateboard world back in 2002, as the only girl to have a part in the ever-memorable PJ Ladd's wonderful Horrible Life video, she went on to claim three X Games gold, two silver, and two bronze medals in women's street. She is currently the only pro female on several all male teams including Converse and WKND skateboards. Not only is Alexis a fierce competitor, but a true street skateboarder through and through. ESPN has noted her risk-taking nature on-course and her huge pop "Sablone is a super smooth skater who will go for tough trick combos. She goes for big tricks and frequently reaps the reward. She also has really big pop that allows her to reach obstacles other women can't, and perhaps the highest Ollie in the women's game." Alongside her skateboarding career, Alexis has managed to balance an academic life as well—something fairly uncommon amongst her skateboarding peers. She holds an undergraduate degree from Columbia University as well as a Masters in Architecture from the prestigious MIT.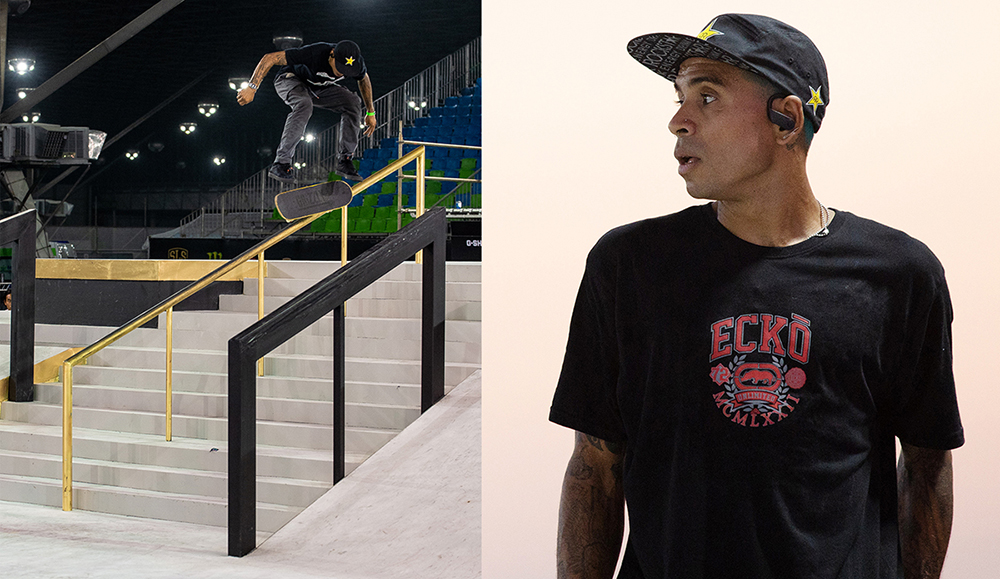 STREET
Manny Santiago - @mannysantiago - Puerto Rico
Puerto Rican born, with a smile from ear to ear and with the mindset for a better future, Manny Santiago works hard to follow his dreams through skateboarding, while also realizing there's more to life by helping others. Manny is a street skateboarding and SLS veteran with an endlessly positive demeanor that brings laughter into every conversation.