Today, the 23rd of June, is an important day not just for all the 272 skateboarders here in Rome vying for those Official World Skate Ranking Points on the Road To Paris 2024, but for the wider Olympic community and all those around the world inspired by the Olympic message, too.
The reason for the significance of today's date is that it marks Olympic Day, the 75th anniversary of the birth of the Olympic movement which has captured humanity's imagination and galvanised countless people around the world to reach for their dreams.
This milestone is being celebrated by the #LetsMove campaign, which encourages everyone to lively up themselves by tapping into their inner Olympian through enjoying half an hour of liberating activity of whatever form they choose on Friday.
Now, naturally our chosen form of movement is the four-wheeled variety, but in so doing during our day-long quarter-finals here in Rome we are becoming part of a much wider worldwide community expressing themselves through free movement everywhere.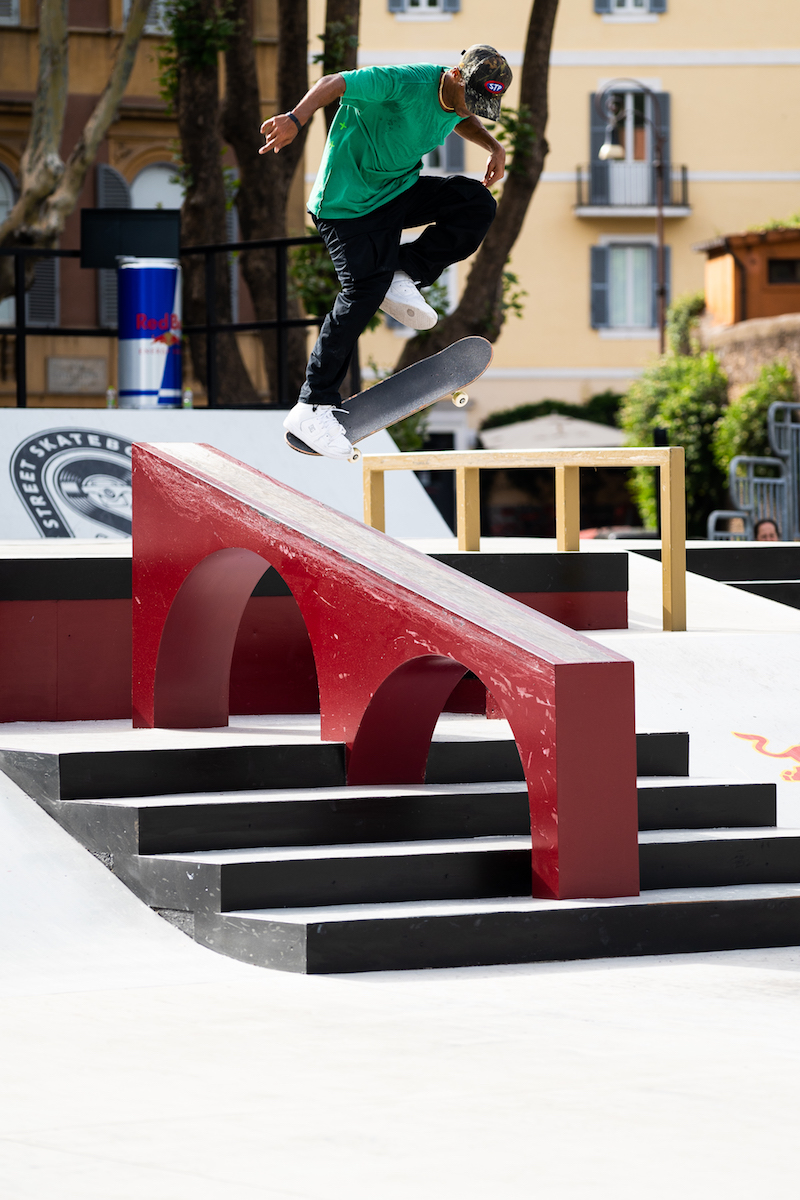 Put it like this: 130 different National Organising Committees across five continents are linking up in a worldwide campaign to get people to enjoy a half-hour of physical get-downs of whatever stripe appeals just to feel the buzz of being unrestricted and uninhibited. Can't be bad to that, can we?
So- why not join us here in the Colle Oppio at World Street Skateboarding Rome and millions across this great globe of ours this Friday in shaking a tail feather and raising up the sense that its good to be alive as we say #LetsMove in the great Olympic tradition of personal betterment?
If you need a little inspo, why not join the worldwide workout running on Olympics.com and on the @Olympics social channels!